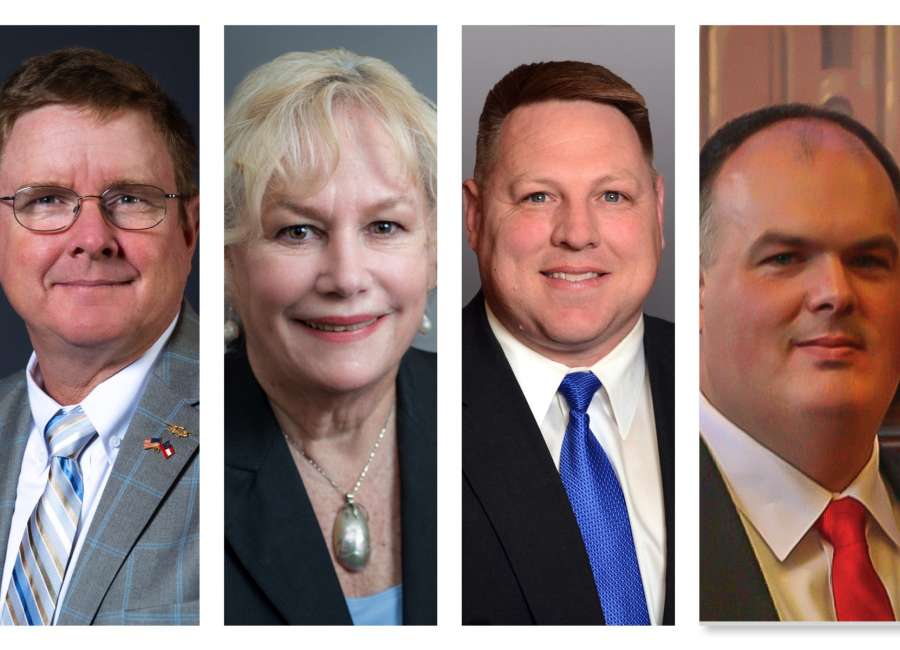 Georgia's state representatives have now been assigned to their committees, and new Rep. David Jenkins, R-Grantville, moved into his legislative office Tuesday.
The 2021 Georgia General Assembly session began Jan. 11, but COVID-19 precautions slowed things down for new legislators moving into their first offices.
"Today I move into my office, get my computer and connect with my committees," Jenkins said Tuesday morning. "I am very excited to get started."
Jenkins represents District 132, which includes a portion of Coweta, from Grantville to downtown Newnan, as well as portions of Meriwether and Troup counties.
Freshman legislators are typically assigned to three committees, and legislators can put in their requests for committees. Those requests are basically a "wish list," and legislators aren't typically appointed to all of their first choices. Jenkins was appointed to two of his requested committees: Public Safety and Homeland Security, and Transportation. He was also named to the Budget and Fiscal Affairs Oversight Committee.
"The Budget and Fiscal Affairs Committee is going to be a wonderful opportunity for me to grow and learn about this important governmental function," he said.
Jenkins is a pilot for an air ambulance company, so transportation is a particular interest of his.
"Transportation is so vital to the quality of life in this district, and one of those things that if our area falls behind on, we may never catch up," Jenkins said.
He's also an Army veteran and former law enforcement officer.
"The brave men and women serving in public safety are the greatest heroes among us and vital to the peace and tranquilly of our communities," Jenkins said. His brother serves as a deputy, and his sister-in-law is a 911 communications officer.
"This is very personal to me, and it is a great honor to serve on this committee," Jenkins said.
• District 70 Rep. Lynn Smith, R-Newnan, was reappointed as chairman of the House Natural Resources and Environment Committee, a post she has held for many years. Smith also serves on the House Appropriations General Government Subcommittee, the Creative Arts and Entertainment Committee, the Legislative and Congressional Reapportionment Committee, the Rules Committee and the Special Committee on Election Integrity.
• District. 71 Rep. Philip Singleton, R-Sharpsburg, will serve as secretary for the State Planning and Community Affairs Committee, and as a member of the Budget and Fiscal Affairs Oversight; Defense and Veterans Affairs; Energy, Utilities and Telecommunications; and Transportation committees.
• District 72 Rep. Josh Bonner, R-Peachtree City, is the vice chairman of the Creative Arts and Entertainment Committee and vice chairman of the Defense and Veterans Affairs Committee, and serves as a member of the Appropriations, Economic Development and Tourism, Human Relations and Aging, Industry and Labor, and Interstate Cooperation committees.
You can keep up with your local legislators and view legislation, calendars and press releases at legis.ga.gov .