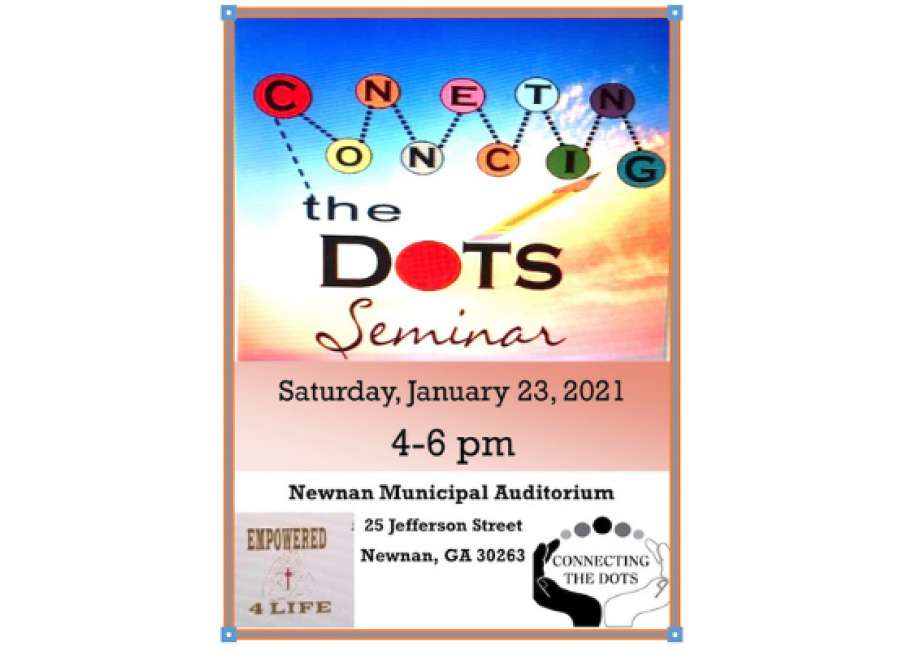 Empowered 4 Life's second Connecting the Dots seminar will take place this Saturday at the Wadsworth Auditorium.
The seminar will be held from 4 to 6 p.m. Derrick Teagle of Empowered 4 Life said the seminar will feature four different perspectives from people in the community on race relations and how we can unite.
Guest speakers will include Dan Crain from OneRace Movement, Clint Nolder from Foundation Christian Church, District Attorney Herb Cranford, Darryl Smith from Fellowship of Christian Athletes and Edward Lee from the Newnan Police Department.
Teagle said the NPD will present a live reenactment on what could and should happen during a traffic stop. There will be role reversals with a question and answer session.
There will also be an in-depth discussion on the Georgia Hands Free Law. The student who brings the most guests will receive a financial blessing, at a minimum of $100.
Teagle said COVID-19 precautions will include temperature checks, sanitizing stations, social distancing and masks are mandatory.
"I just think overall, we have to listen more as a society," Teagle said. "It's an opportunity to talk about race and listen to others' point of view."