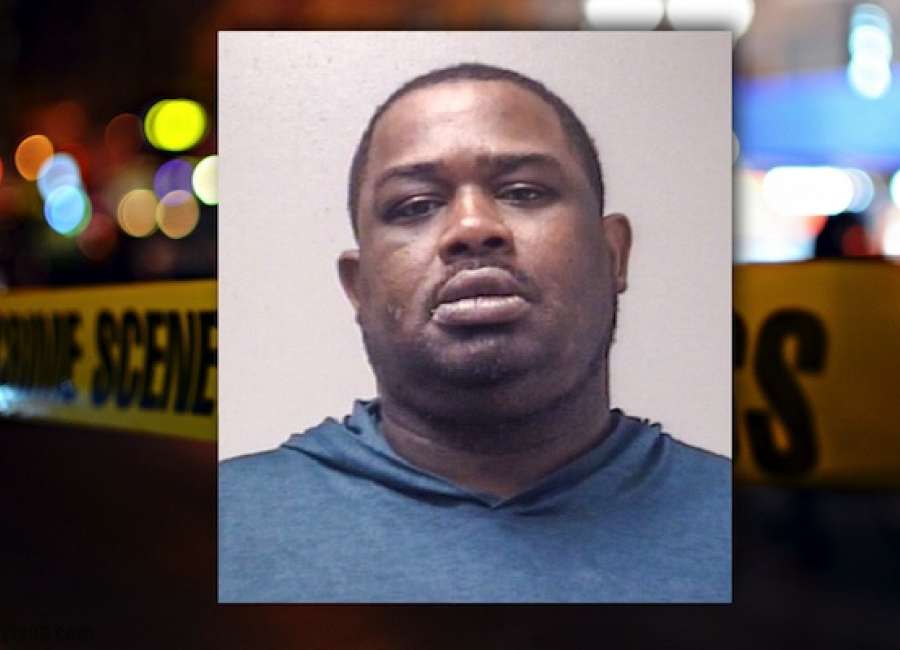 An unlicensed Alabama driver with a history of running from law enforcement made an unexpected PIT stop in Newnan.

Passenger Dwone Carnell Harrison, 40, of Prattville allegedly led Coweta County sheriff's deputies on a high-speed chase after jumping into the driver's seat and driving away during a traffic stop.
Harrison, who has faced several charges of eluding police in the past, reached speeds of 110 mph before a deputy performed a successful PIT maneuver, according to the police report.
Coweta County sheriff's deputies pulled over a Dodge Caravan reported stolen out of Montgomery after the Georgia State Patrol sent out an alert that the vehicle had hit a camera in Troup County. The driver, identified as Milton Bennett, exited Interstate 85 at exit 41, pulled over on North Highway 29 and followed deputies' commands to exit the van.
After Bennett got out, Harrison jumped into the driver's seat and took off, deputies said. He ran the red light at the on ramp and sped up I-85 with "no regard for other drivers," dodging in and out of lanes and nearly striking other vehicles, according to the report.
After the PIT stop put an end to his flight, Harrison was removed from the van and handcuffed.
Deputies said Bennett initially claimed he was kidnapped by Harrison, but later admitted he was the original driver. Bennett told deputies he got the van from a person who had rented the car but never made any payments on it, and that the car rental company was "looking for it," according to the report.
Bennett was reportedly driving with a license that was revoked in 2016.
Inside the vehicle, deputies found several items that did not belong to either man, including a purse reported stolen, along with $500 from a car in Montgomery. A deputy also found five $100 bills in Harrison's wallet, according to the report.
Harrison was medically cleared at Piedmont Newnan Hospital before being transported, along with Bennett, to the Coweta County Jail. Both face charges of theft by taking.
Montgomery Police also reportedly plan to charge the pair with entering auto, theft by taking and theft by receiving stolen goods.