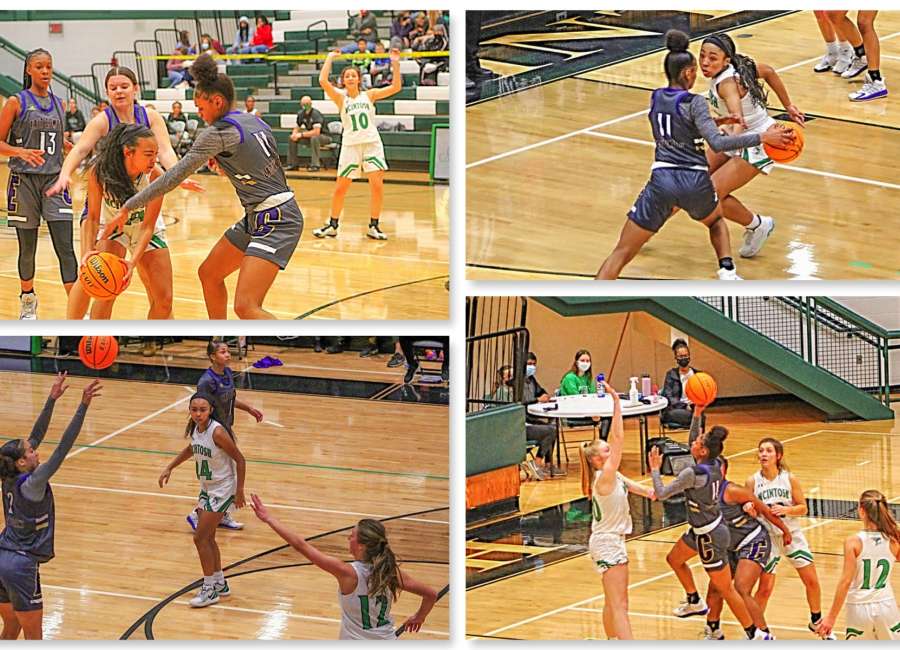 By ROB GRUBBS
(Peachtree City, Ga.) — Things seemed bleak for the East Coweta Lady Indians.
Their shots were not falling, and they were getting beat on the boards by the McIntosh Lady Chiefs.
It got so bad, Head Coach Quacy Timmons left her team on the bench at halftime to consider the circumstances.
Soon, things started clicking. Led by a Letiya Reeves third quarter charge, the Lady Indians went on a 12-0 run and finished the Lady Chiefs off for a 52-43 victory on Friday night.
Things started slowly for both teams. Amya Walker scored the Lady Indians' first five points, and when Kip Heggood scored near the end of the first quarter, the game was tied at seven. McIntosh slowly took the game over and had a 27-15 lead when Reeves and the Lady Indians woke up.
Grace McGill started the run with a couple of free throws and was followed by a Reeves three. In only three minutes, East Coweta had reversed a quarter and a half of cold shooting to tie the game at 27-all.
Reeves followed that with baskets on three consecutive possessions and the Lady Indians never looked back.
The Lady Indians fueled their comeback with defensive intensity. Coach Timmons shared after the game, "We started out the game mixing our defenses, but in the end, we mucked it up like a catfish in the dirt Mississippi. I tell them every time to go out there and fight for your life."
Reeves led the Lady Indians with 17 points and 14 rebounds. Walker had 13 points, and Aaliyah Ferrell finished with nine points.
The Lady Indians would play their second road game in less than 24 hours when they traveled down Interstate 85 to play the Callaway Lady Cavaliers.
Once again, Reeves led the charge. She had 20 points and eight rebounds on the way to a 66-53 East Coweta victory to improve their season record to 13-2.
Up next, the Lady Indians have two crucial region games against McEachern at home and Pebblebrook on the road.
Photo credit: Kristy Rodgers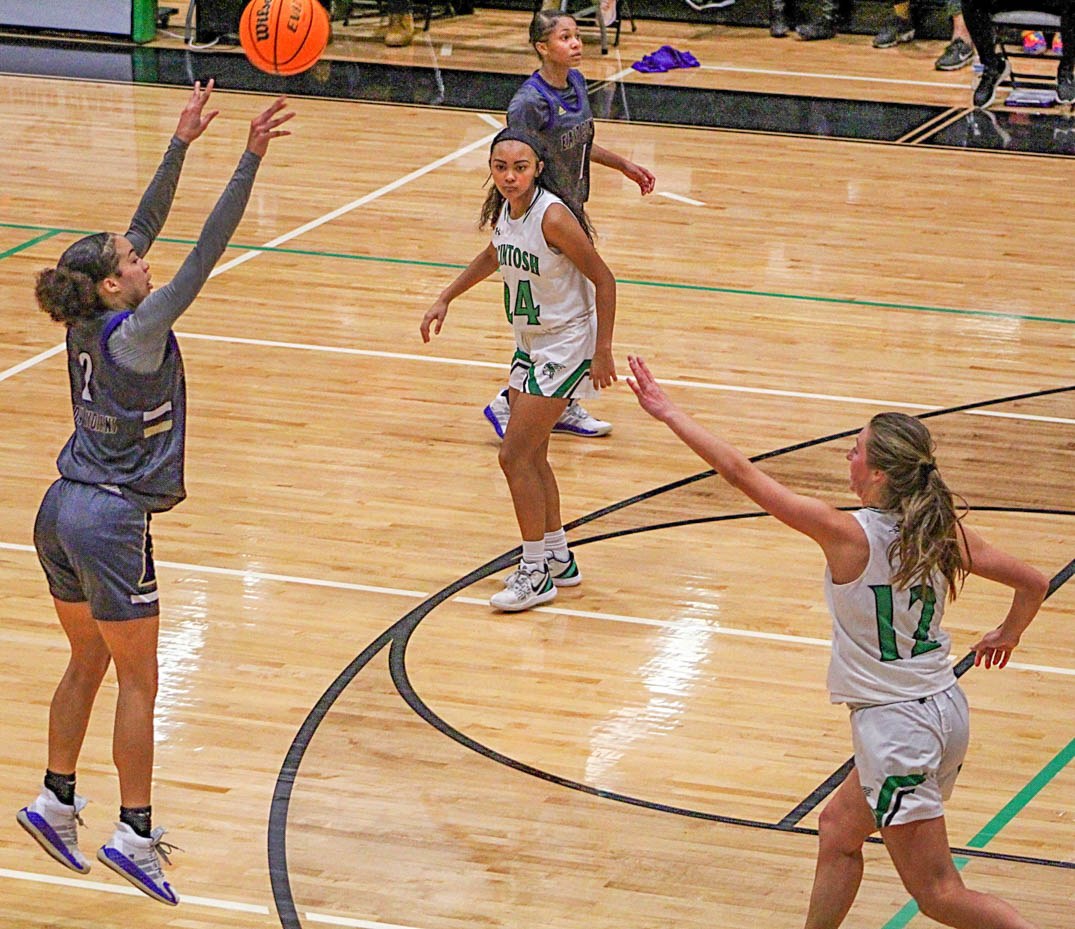 Aaliyah Ferrell makes one of her two 3-pointers in the game.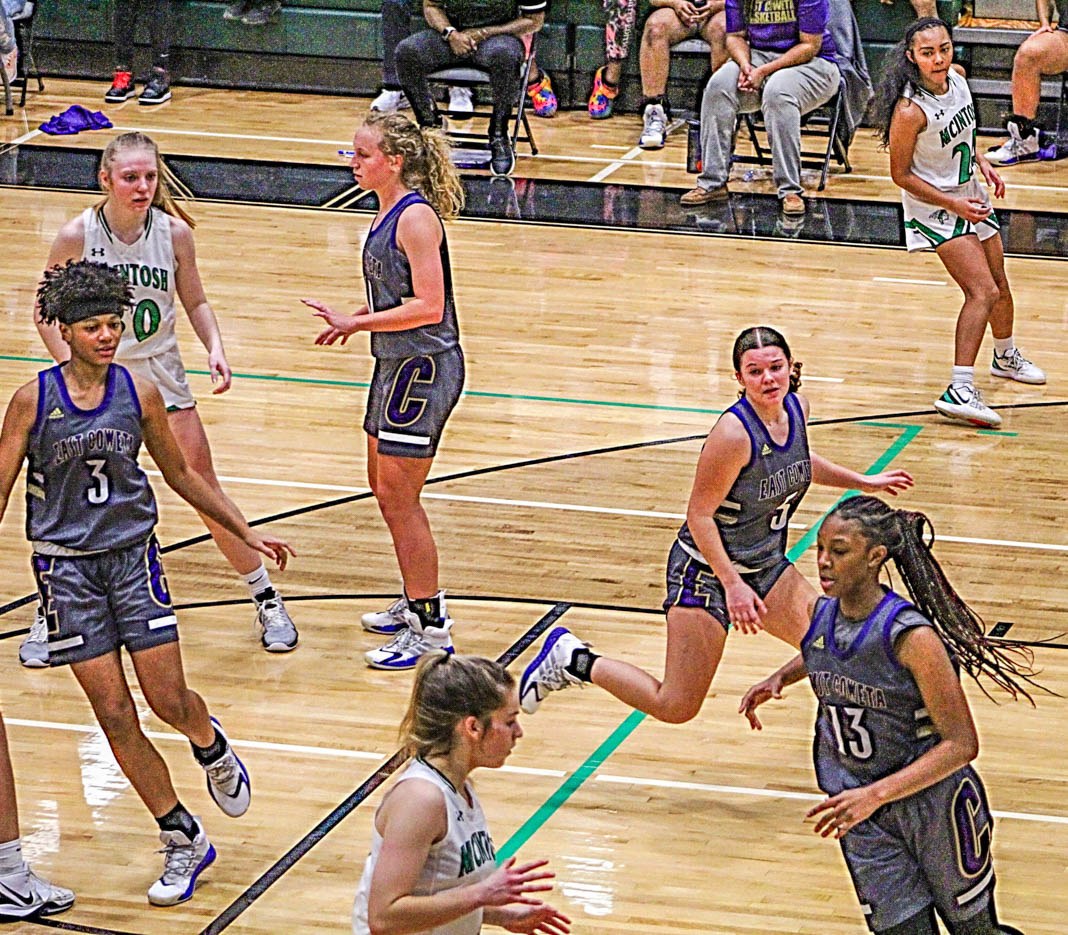 The Lady Indians defense, including Leila Henderson (#3), Grace McGill (#10), Sherry Geboy (#5) and Amya Walker (#13) dominated the fourth quarter.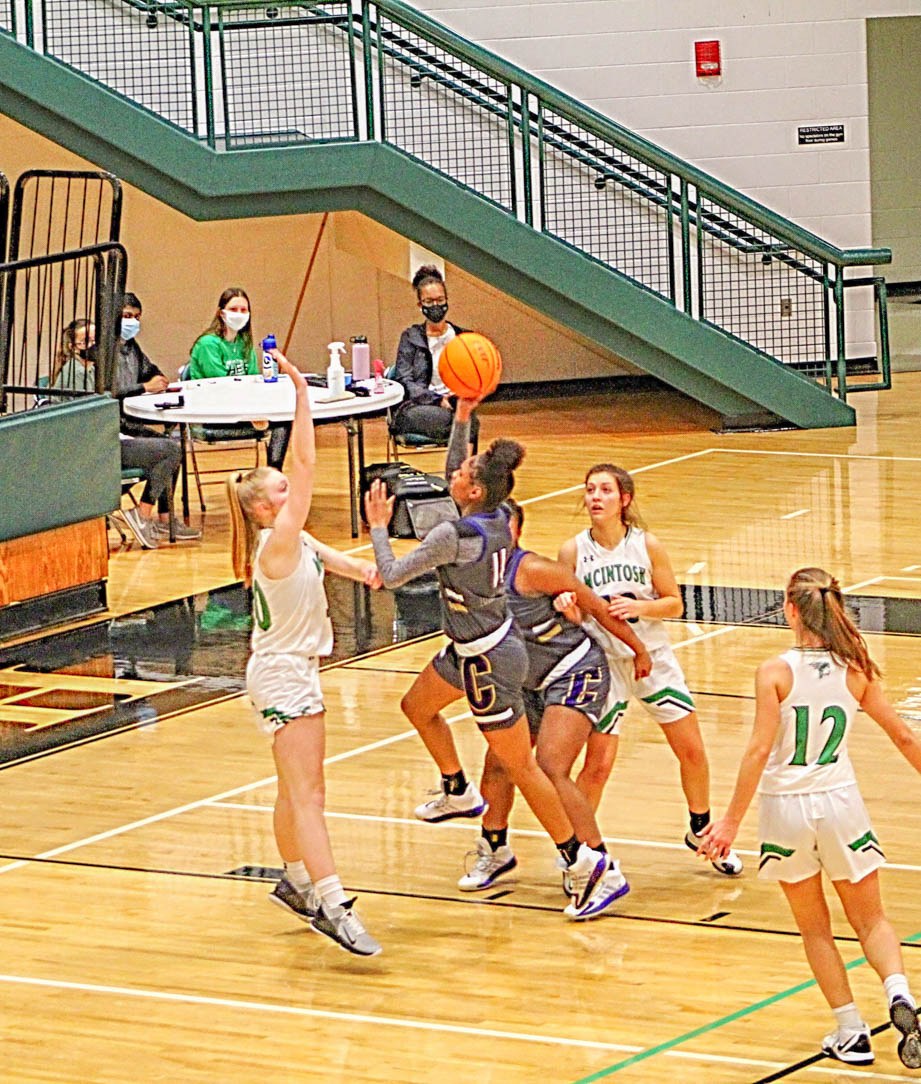 Letiya Reeves just keeps getting better and better; the junior led East Coweta with 17 points.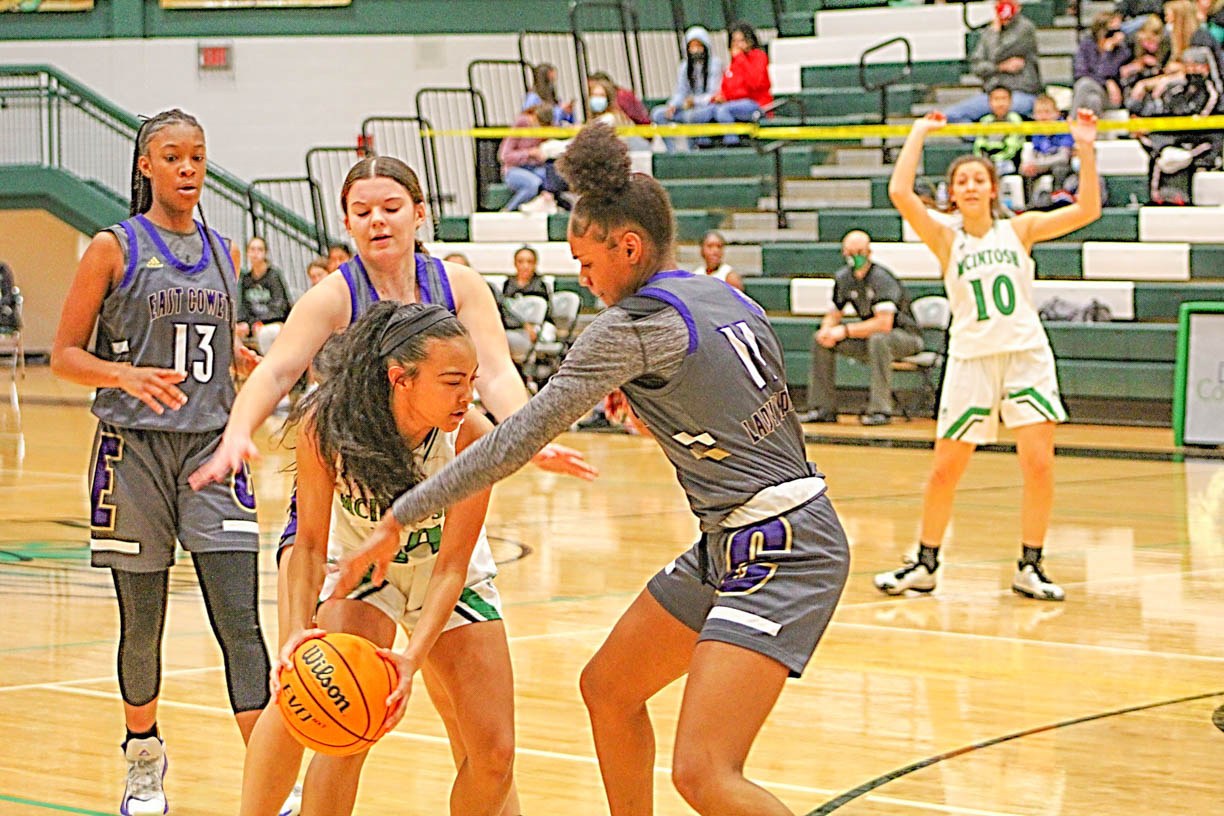 Reeves (#11) and Sherry Geboy play lockdown defense and Amya Walker (#13) looks on.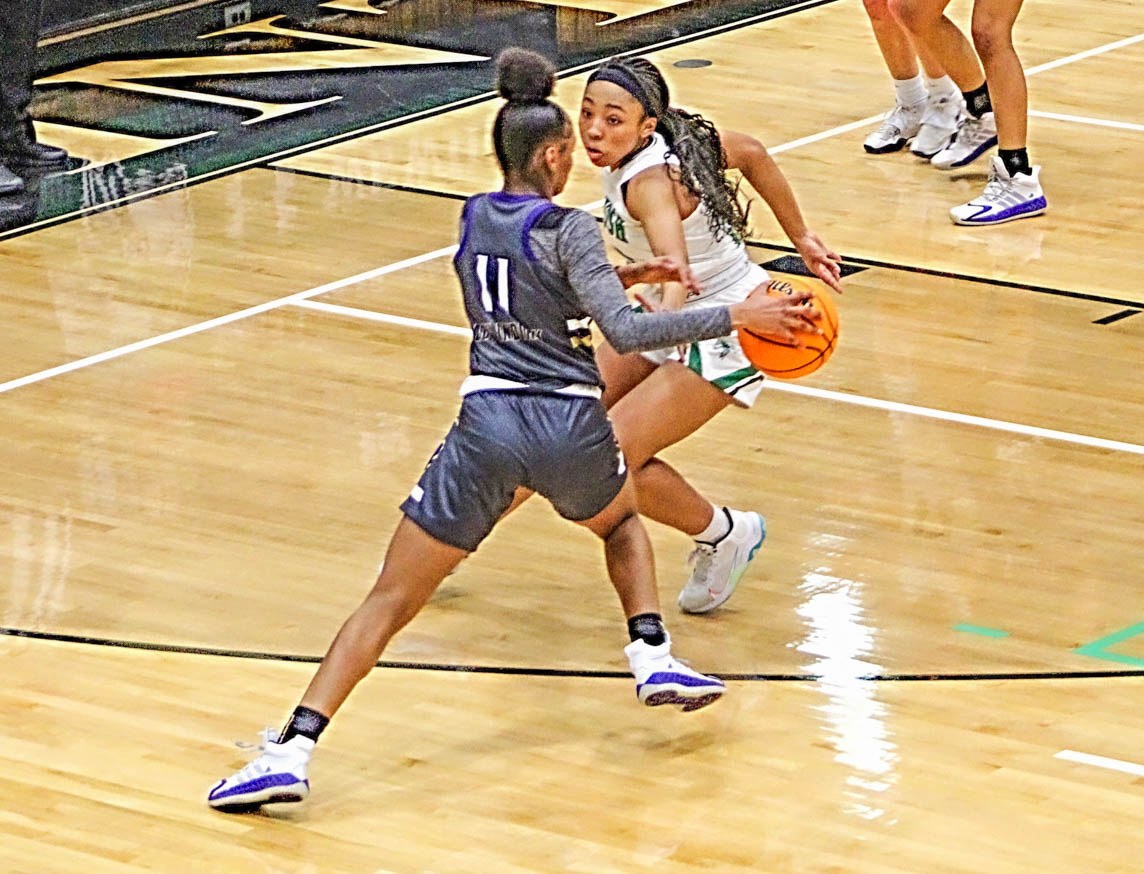 Reeves drives the basket for one of her fourth quarter baskets.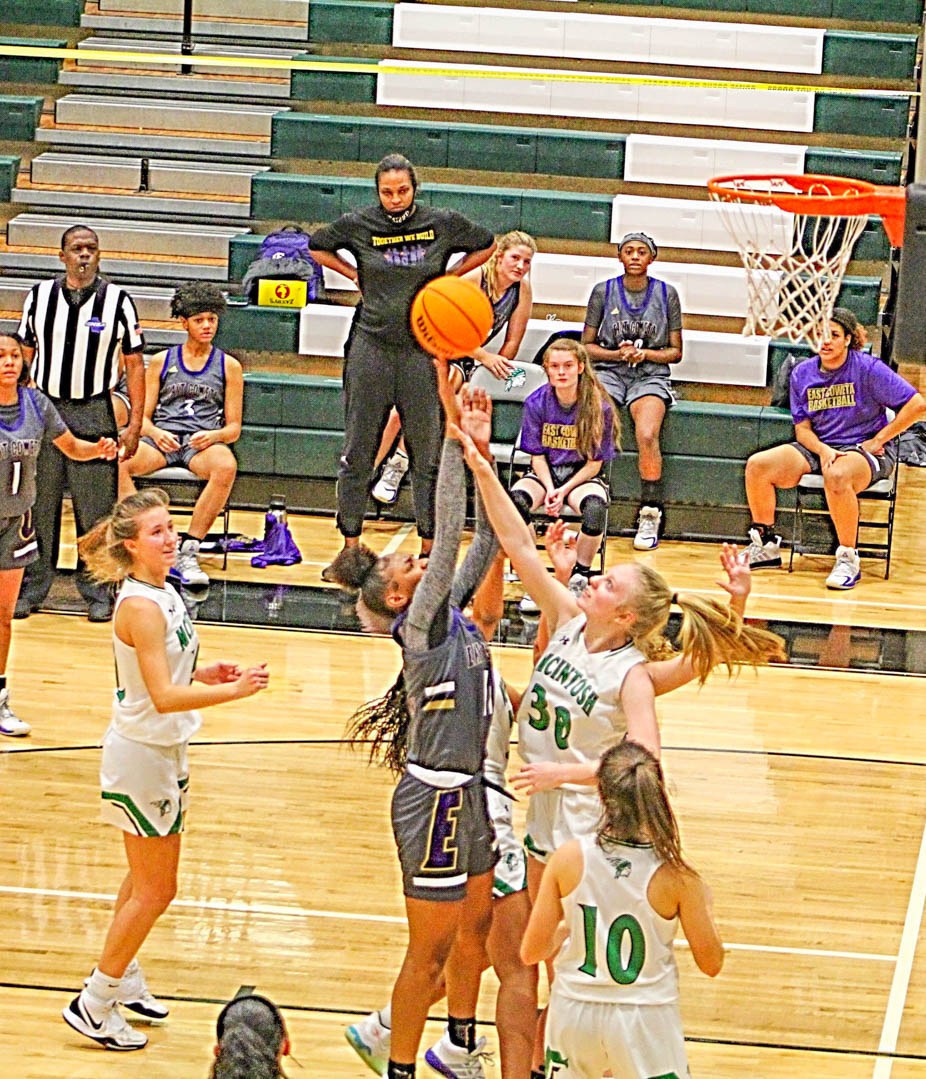 Reeves also had 14 rebounds.