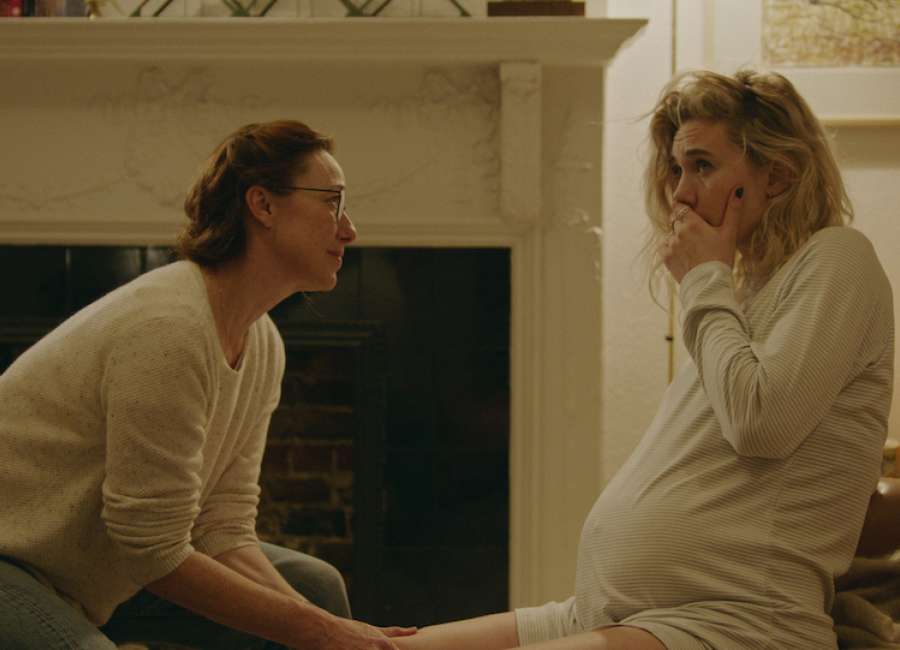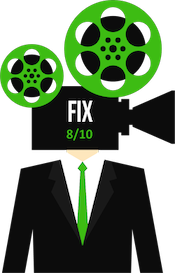 Review by Jonathan W. Hickman
"Pieces of a Woman" is an almost unbearably personal film. The intimacy on screen is authentic and often uncomfortable.
In a lengthy one-take sequence, we see a genuine tragedy take place. The film introduces us to executive Martha (Vanessa Kirby) and her working-class husband, Sean (Shia LaBeouf), on the night of their first child's birth. The Boston couple has elected a home birth. Martha's water breaks, contractions start, and Sean frantically calls their midwife. Unfortunately, she's delivering a child elsewhere. A different birth professional, Eve (Molly Parker), is sent to them as a replacement. Things go horribly wrong.
The second half of the film revolves around the couple's grief and how their family copes with Martha's seeming detachment. No one understands her emotions. How could they?
To bring this harrowing story to the screen, Hungarian director Kornél Mundruczó works from a script by his wife Kata Wéber. The two collaborated on 2014's award-winning "White Dog." I think it's so personal because it's the product of two loving, creative souls. As they crafted this story, one can only imagine their process within the confines of their residence. Arguments? Tears? Research? The screenplay started for Wéber as notes on a conversation between a mother and daughter about the loss of a child. With Mundruczó's encouragement, it evolved into a two-act stage play.
By expanding on that play, the film version dives into the relationship between the partners after their baby's death. The camera bravely takes us back into the bedroom where the deadly event took place and shows us a partnership in turmoil. But while there are arguments and harsh words, it is what's not said that festers and does the most damage.
In one difficult-to-watch scene, Sean attempts to engage with Martha physically. He's forceful, and Martha does not wholly resist. But her antipathy is apparent, and Sean angrily ceases his advances while also trying to converse meaningfully with his partner. It's an edgy scene played out in bedrooms around the world, and Kirby and LaBeouf are fully committed to conveying the truth in it.
Of course, given the off-screen accusations against LaBeouf of abuse against a former partner, it's even more challenging to experience those scenes. Netflix took the unusual step in removing him from the awards push for the film. Such baggage was on my mind while watching, and I suspect that many will find it distracting.
Award-winning cinematographer Benjamin Loeb (see 2018's "Mandy") acts as the director of photography on "Pieces of a Woman." The film is shot with many closeups and medium closeups, which makes the visual scope incredibly intimate. And the skillfully filmed nearly 24-minute home birth one-shot sequence is undeniably powerful.
Vanessa Kirby, the striking British actress who broke out in the "Mission: Impossible" franchise, Netflix' "The Crown" and "Fast & Furious Presents: Hobbs & Shaw," should find herself in the running for acting awards for her work here. Alongside her is Oscar-winner Ellen Burstyn, playing Martha's overbearing mother, who is also experiencing the onset of Alzheimer's.
I've read that Burstyn reportedly ad-libbed some of her dialogue. That's not surprising because the film has such a true-to-life, vérité feel to it. The directing and writing team here smartly didn't treat their words too preciously and trusted their gifted performers' skill. In one hard-hitting exchange, Burstyn shows us why she's been so prolific over her 60-year career.
Given the dour-sounding narrative, "Pieces of a Woman" might seem like a movie to avoid. But trust me, it's so subtle most of the time that the grief on display does not overwhelm the hope that we're left with. It's a hopeful movie. It's a film that promises a way forward to those of us experiencing personal pain.
***
A RottenTomatoes.com Tomatometer-approved critic, Jonathan W. Hickman is also an entertainment lawyer, college professor, novelist, and filmmaker. He's a member of the Atlanta Film Critics Circle, The Southeastern Film Critics Association, and the Georgia Film Critics Association. For more information about Jonathan visit: FilmProductionLaw.com or DailyFIlmFix.com