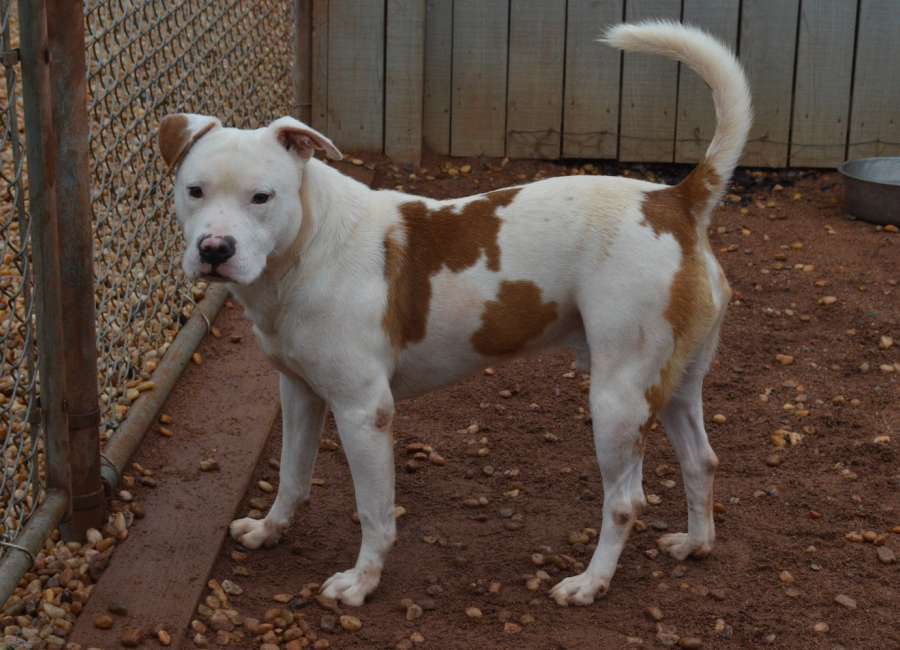 Laker is a 4-year-old Staffordshire mix at the Coweta County Animal Shelter.
He was picked up as a stray on Sept. 30 in the Mineral Springs neighborhood. Laker weighs 53 pounds, according to shelter records.
Laker is a really friendly dog who gets along with other dogs, according to shelter staff. When the inmates who take care of the shelter animals were asked to recommend this week's featured pet, Laker was the obvious choice.
• Previous Pet of the Week Richard, and his sister Emeline, were recently adopted!