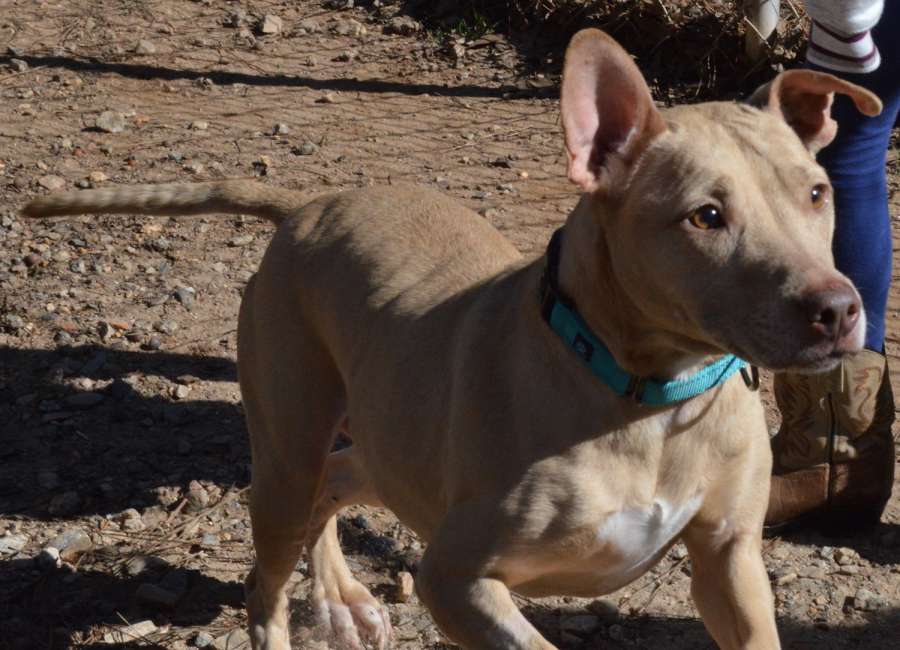 Laci is a 6-year-old Weimaraner mix being fostered by the Newnan Coweta Humane Society.
Laci is friendly and is great with kids, cats and other dogs, said NCHS volunteers.
NCHS got Laci after her owners brought her to the veterinarian because of a large hematoma on her ear. Instead of paying for the surgery, the owners wanted to euthanize, so NCHS took her instead, and had her ear fixed.
Laci was also very skinny when she came to NCHS, but is now happy and healthy. Her ear is healed, though it might never stand upright again.
To adopt Laci or for more information visit www.nchsrescue.org email nchs@nchsrescue.org or call 770-253-4694.