By ROB GRUBBS

The Northgate wrestling team made a major statement as they recognized their seniors on Wednesday night at the Johnny Brown Gymnasium.
They walked away with wins against two of their region rivals: 60-24 over Starr's Mill and 42-36 over Whitewater.
After handily defeating Starr's Mill in their first match, the second one against Whitewater came down to the very finish. With the score tied at 36 each, the final bout of the match would decide. With everything in the balance, sophomore Colin Spence secured a pin of the opponent and the win for his team.
In a match that close, every point counts, and while Spence capped things off, no one came bigger than senior Matthew Curtis. At one point down 14-3 in points, he roared back for a pin and the coveted six team points.
Winning wrestlers against Starr's Mill included (with their weight class) Garrett Cathey (106), Isabella Little (113), Max McDermott (120), Camden Horton (138), CJ Strahler (145), Ty White (152), James Jackson (160), Bryson Longo (182), Matthew Curtis (195) and Carson Coghlan (285).
Against Whitewater, the winners were Garrett Cathey (106), Isabella Little (113), CJ Strahler (145), Ty White (152), Colin Spencer (170), Matthew Curtis (195) and Carson Coghlan (285).
"It was a great night for Northgate wrestling and our seniors," said Northgate Coach Blake Turner. "Wrestling has been a very big challenge this year for obvious reasons. Our kids have done a tremendous job of adjusting to rules and procedures that has allowed them to continue wrestling."
"I was very proud of how our kids responded, especially against Whitewater after not wrestling our best against Starr's Mill. Whitewater beat us in December, so we really wanted to avenge that loss," Turner added. "It was a huge match for the region standings, as we will now be the second seed at the region duals next weekend at Whitewater. We have to continue to improve every day at practice and see where we end up."
"I want to thank our seniors for all their time and dedication. They are Isabella Little, Matthew Hankinson, Daniel Troyano, CJ Strahler, Dylan Bassett, Ty White, Bryson Longo, Lane Love and Matthew Curtis," Turner added.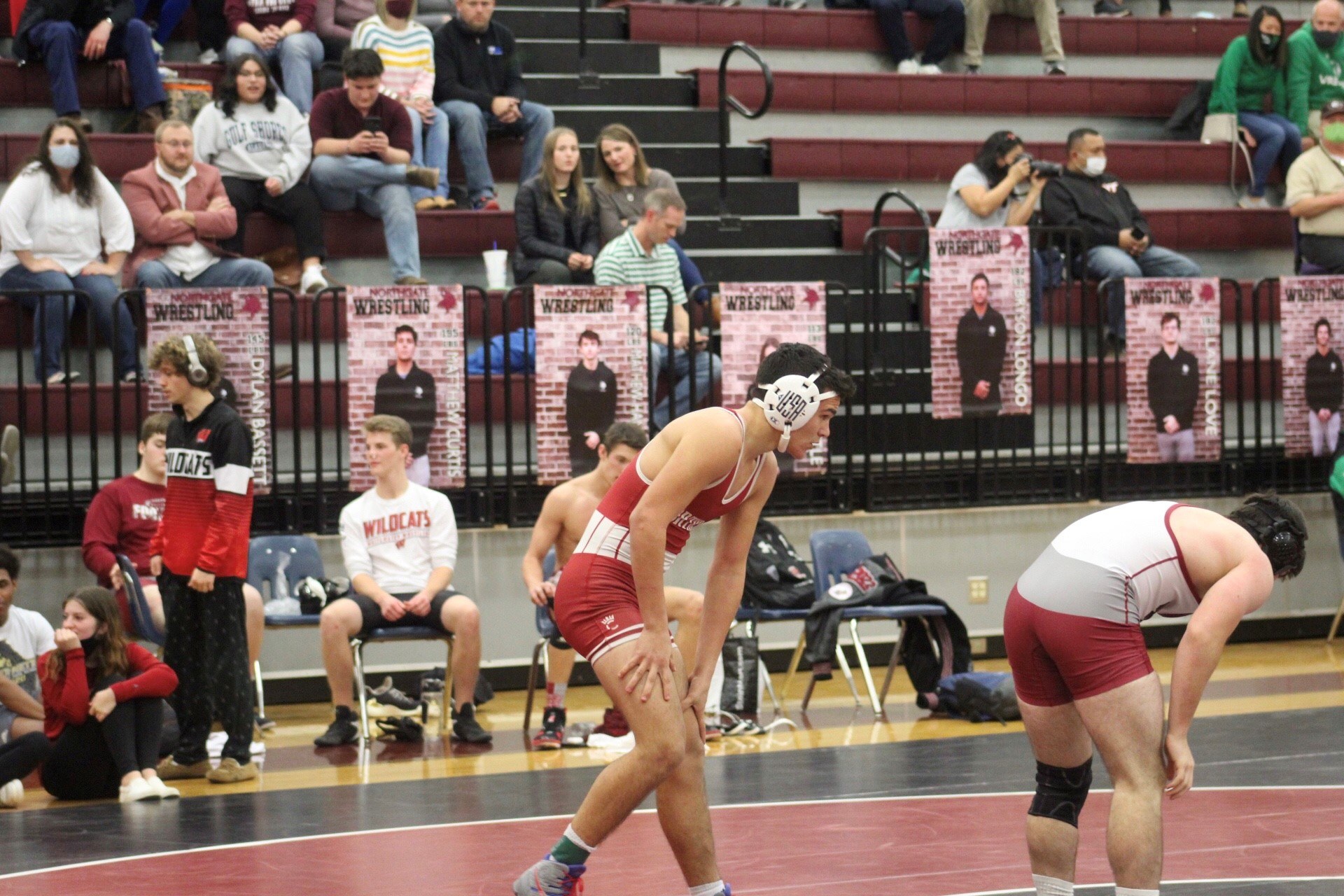 Sophomore Colin Spencer clinched the match victory over Whitewater with his pin in the final bout.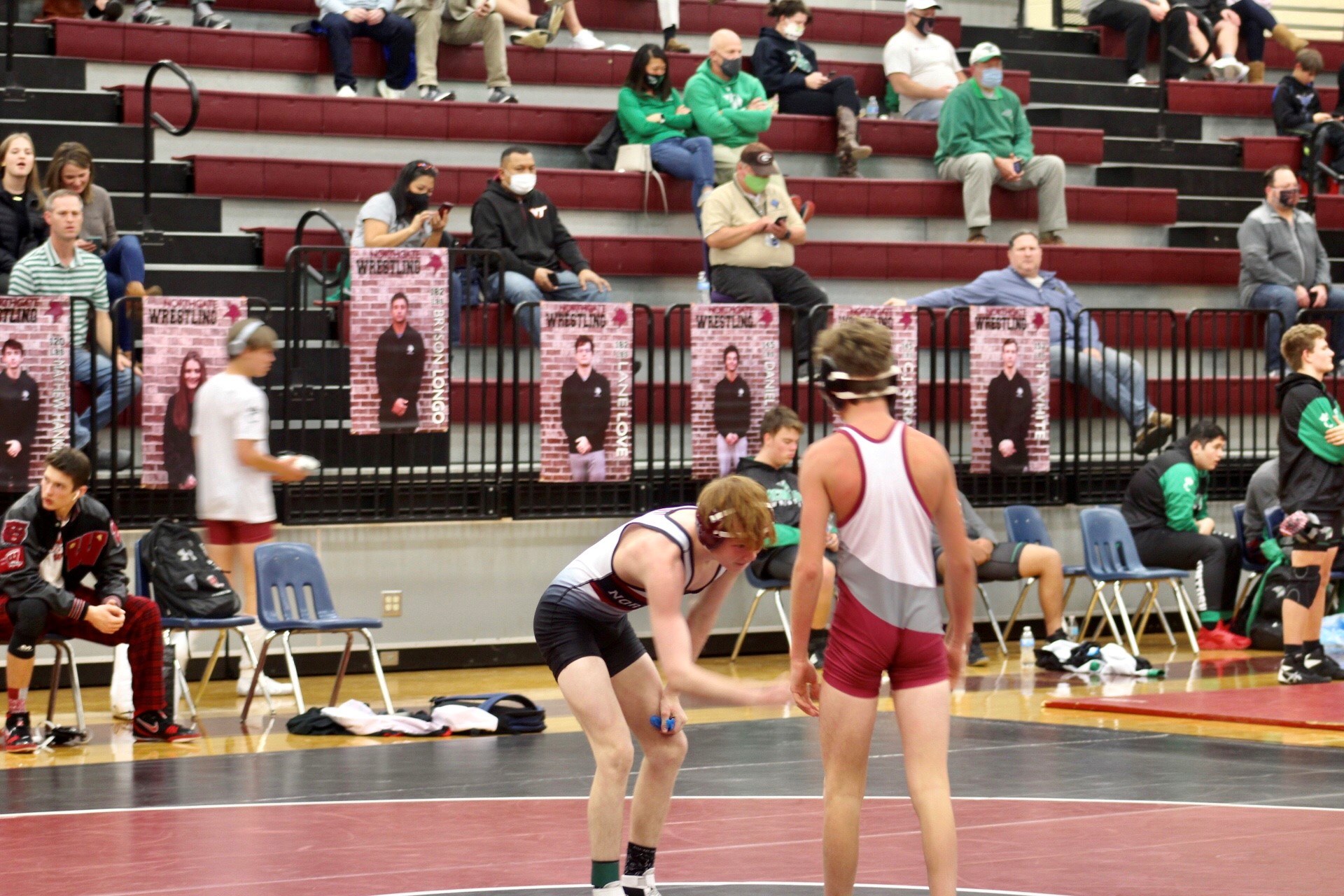 Garrett Cathey won both of his matches in the 106 pound group.
Carson Coghlan checked in with two wins.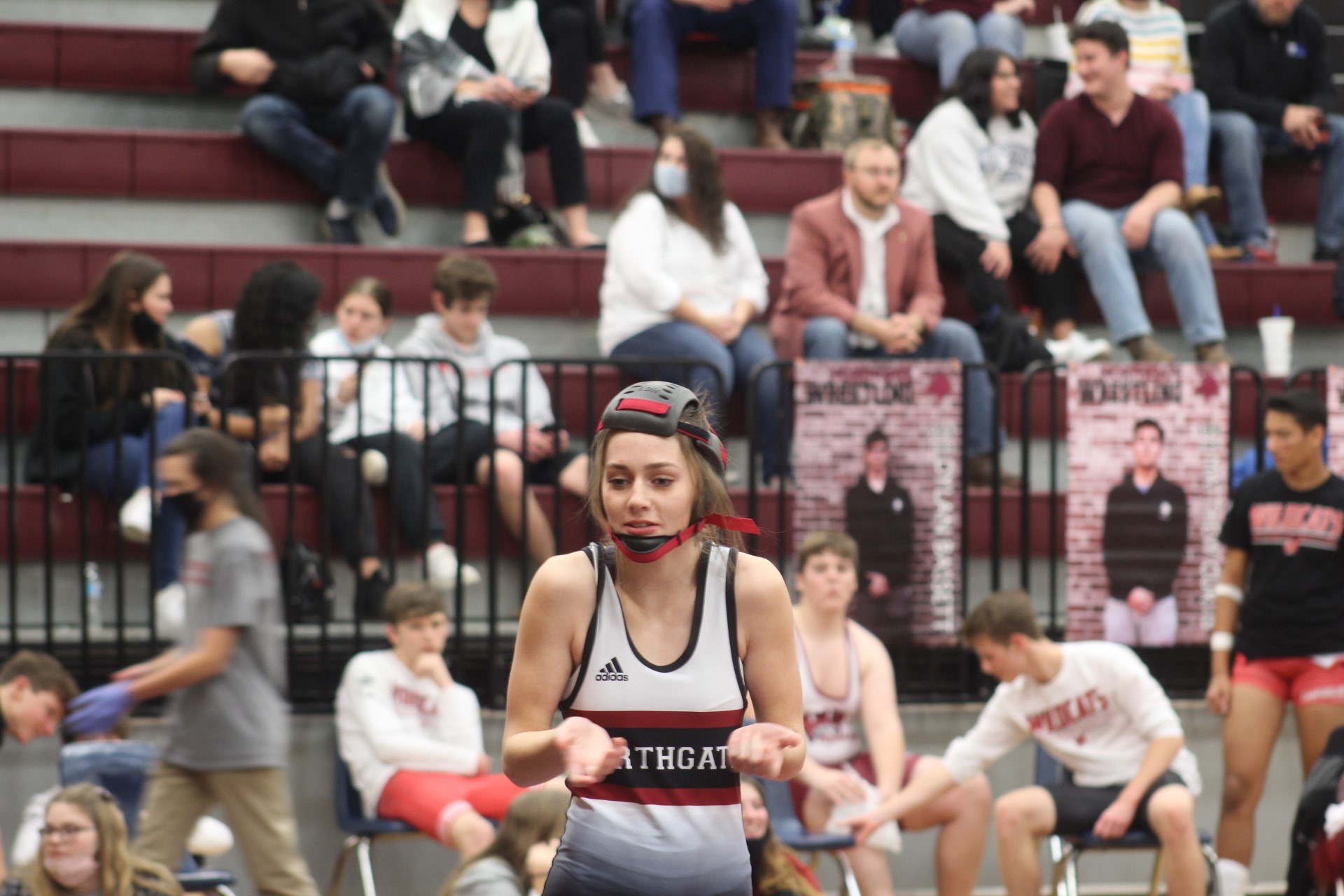 Isabella Little had two official wins and also won an exhibition to close the match.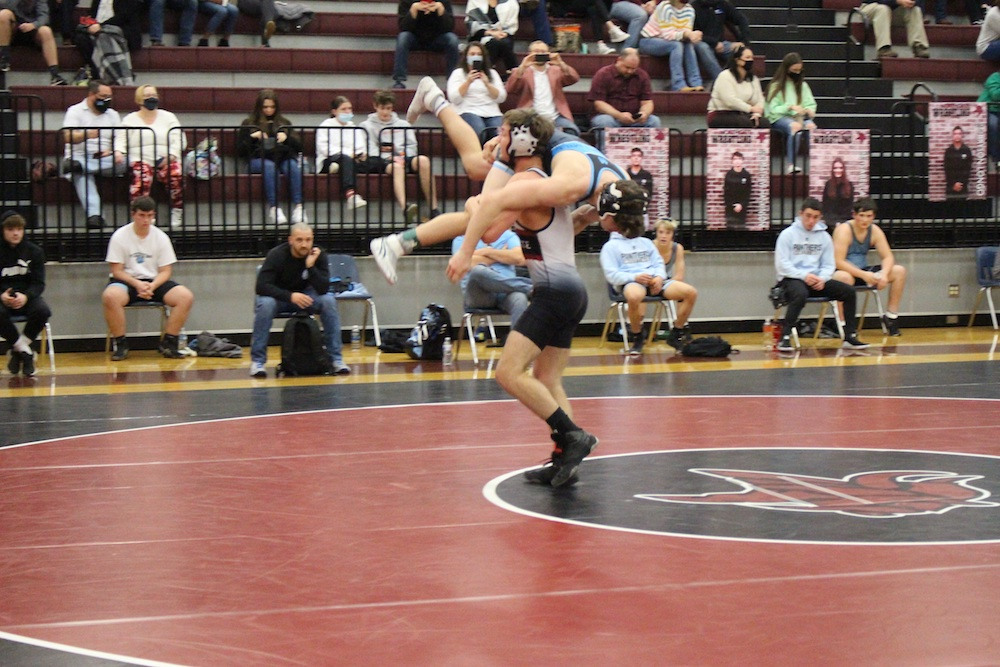 Ty White had two wins, including this one against Starr's Mill with some lift.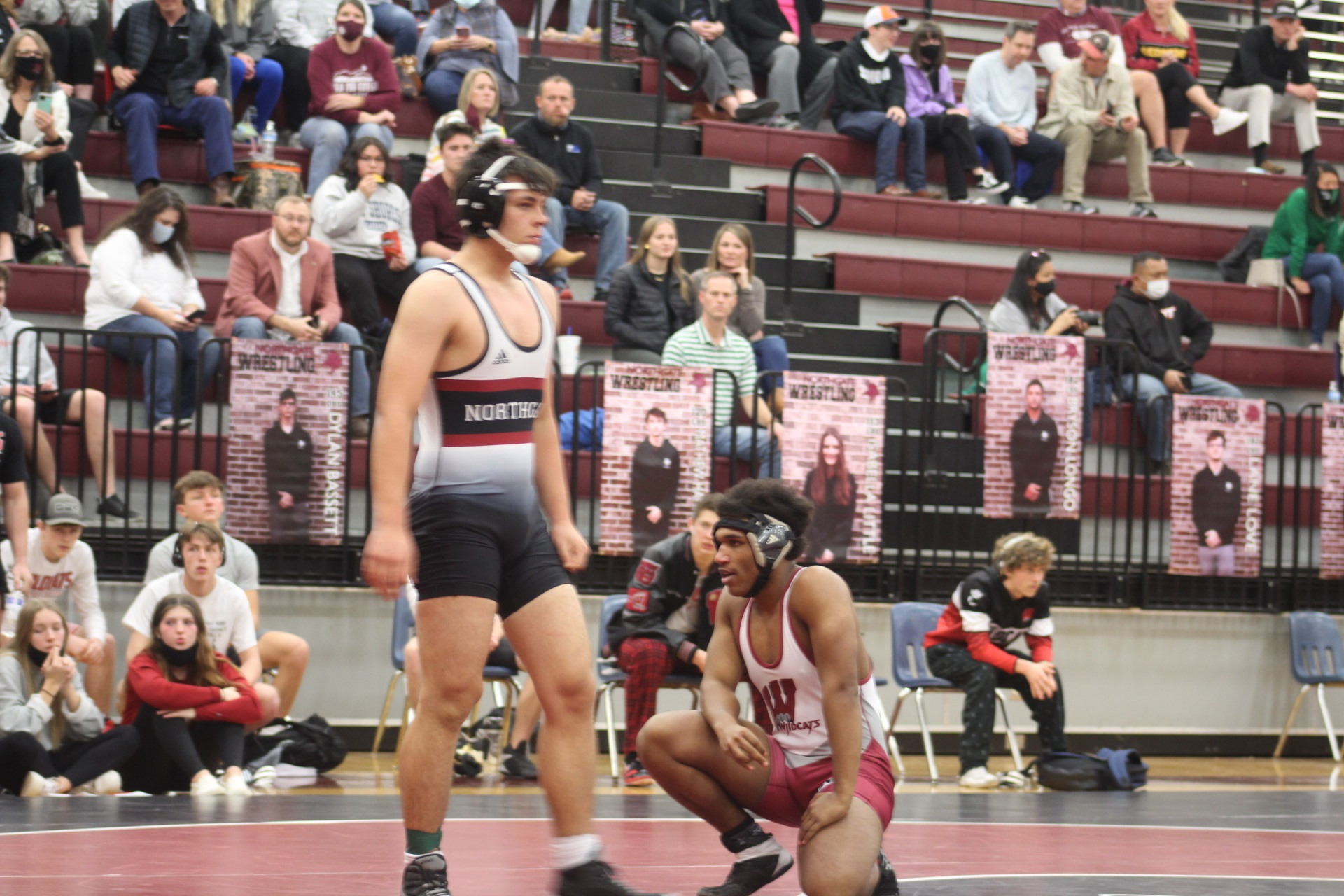 Senior Matthew Curtis had a senior night to remember with two wins.