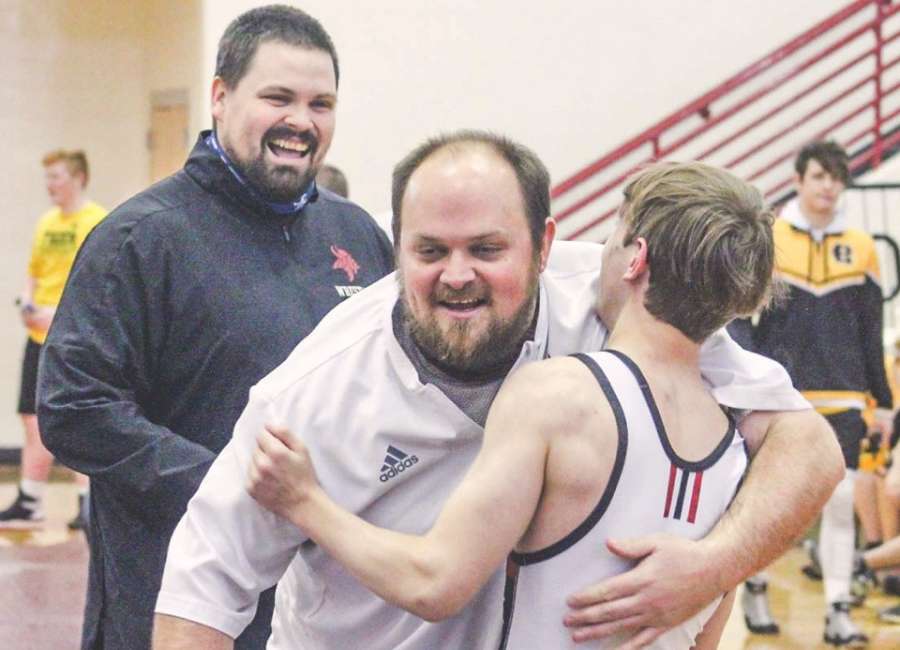 (Fayetteville, Ga) — Even though the format changed, the Northgate Vikings wrestling team was still good enough to move on to the GHSA State Duals.

In the past, only the top two teams from the area duals moved on, but that has been increased to four this year. Undeterred, the Vikings defeated Whitewater in the semifinals and finished second to Harris County.
The Vikings traveled to Whitewater on Saturday to attempt to qualify for the state duals on Saturday morning. Technically, their 81-0 win over Griffin put them in the final four and earned the state berth. But they wanted more. It had been 19 years since the Vikings made it to a regional final.
Only Whitewater was in their way. They had just defeated their Fayette rivals 42-36 a few weeks ago on a dramatic last match pin by Colin Spencer.
The results were pretty much the same: Northgate defeated Whitewater in their house 48-36 to advance to the finals. Winners included Garrett Cathey, Matthew Hankinson, Camden Horton, CJ Strahler, Ty White, Colin Spencer, David Jiminez and Carson Coghlan.
The Vikings fell in the championship to Harris County 54-23. Winners in the championship bout included Cathey, White, Jiminez and Coghlan.
Jiminez and Coghlan each won matches in all three bouts.
Viking Head Coach Blake Turner shared, "We didn't accomplish our overall goal of winning a region title, but I am very happy with what our kids did accomplish. We were in the region finals for the first time in 19 years. It seems like we have finished third in our region for all of those 19 years."
He continued, "We were always right there but could not get the job done. I knew it was going to be a back-and-forth match between Whitewater and us in the semifinals. Our kids stepped up and got the job done. We lost a tough one in the region finals vs. Harris County. They are a very good team and have a shot to win 5A this year."
The Vikings move on to the next round, which will be held at Ola High School next week.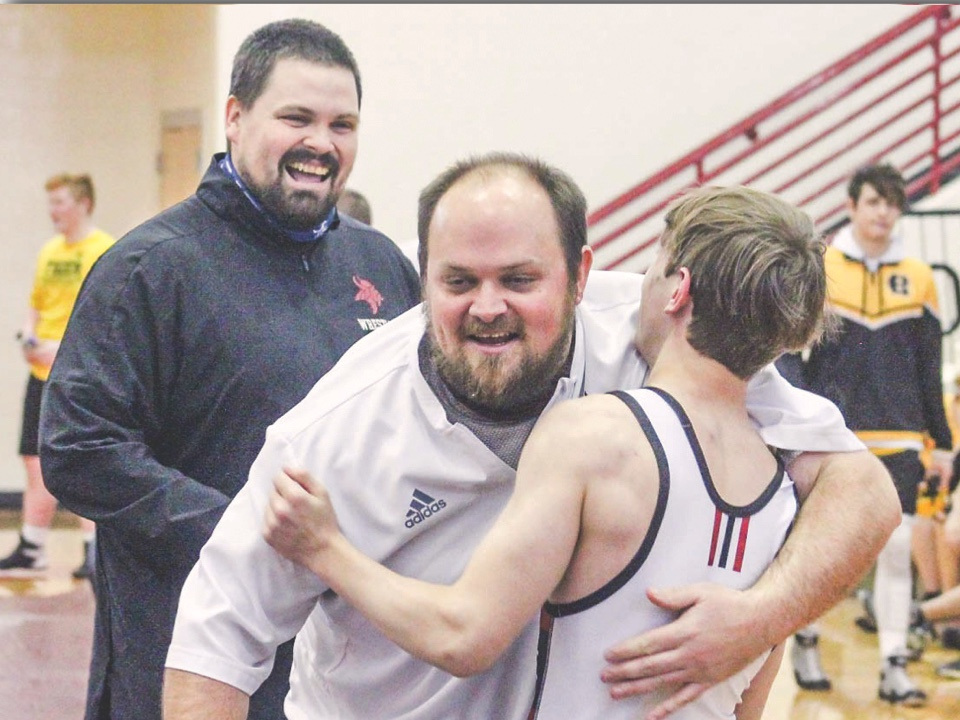 Head Coach Blake Turner (in white) and Coach Chris Wickstrom celebrate a key win against Whitewater.