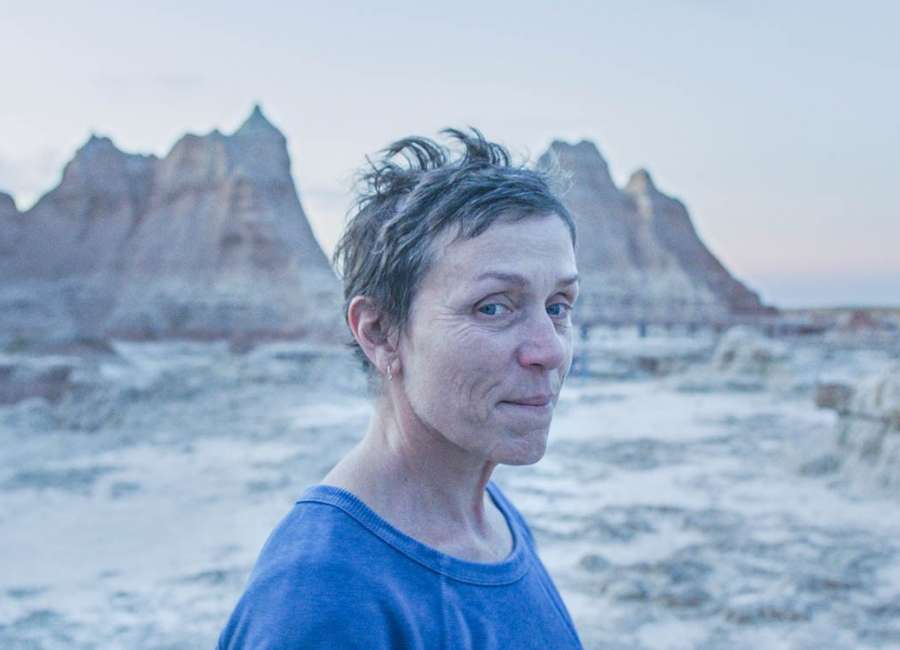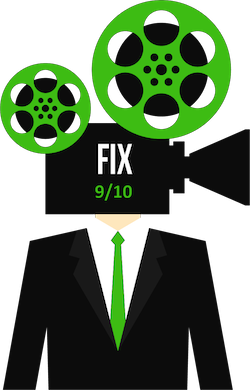 Review by Jonathan W. Hickman
"Nomadland" resonates so well right now because of the worldwide disillusionment in the destructive wake of the ongoing pandemic.
Those who long for another way of life are frustrated and restrained because the virus threatens at every turn.
In the film, Frances McDormand plays Fern, a recently widowed 61-year-old. Her entire way of life is eliminated by her husband's death and the financial crisis of 2008. The company town in rural Nevada that she and her late spouse called home is effectively dissolved. Stranded in limbo, Fern takes a seasonal job at an Amazon fulfillment center. But when her contract ends, she has to move on. What's next?
Building out an old van, Fern decides to take to the open road. It's there that she meets Linda May and Swankie, two modern-day nomads. They've adopted the way of the road as espoused by VanLifer/thinker Bob Wells. Fern embraces this new community while also keeping them at arm's length.
"Nomadland" is a panoramic celebration of Americana. It also reveals the risks associated with abandoning the mainstream and going off-the-grid. But as stability gives way, the liberating qualities of a nomadic lifestyle offer other rewards.
We see Fern venture through the American West. Beautiful images of vast landscapes envelop the viewer. Fern's travels take her to the Badlands of South Dakota, the Nevada desert and the Pacific Northwest. It's quite a travelogue.
Along the way, Fern encounters a pleasant band of fellow nomads. In addition to Linda May and Swankie, she meets Dave (played by David Strathairn). Like Fern, he's all alone, but he's more lonely than Fern, or he's more willing to admit it. Fern reasons that finding happiness isn't as simple as hooking up. But going it alone isn't easy either.
A splendid combination of reality and fiction, "Nomadland" is a perfect continuation of director Chloé Zhao's naturalistic story-telling approach. The film is loosely based on the nonfiction book "Nomadland: Surviving America in the 21st Century" by Brooklyn-based author Jessica Bruder.
To write that book, Bruder went undercover at Amazon and worked at a beet harvest featured in the film. And in the movie adaptation by Zhao, we see how the labor takes its toll on aging travelers. Thankfully, Zhao's take on the book didn't have her protagonist as an undercover writer. This choice grounds the narrative and makes the film far more authentic.
Zhao was the perfect director to tackle this material. As she demonstrated marvelously with her brilliant 2017 film "The Rider," Zhao has an organic feel for telling stories rooted in the unflinching reality. Like in "The Rider," Zhao works with untrained actors, who often play a version of themselves. Linda May and Swankie are real nomads, and Bob Wells is one of the original VanLifers. Zhao embeds her camera among them, carefully placing McDormand without, it appears, interrupting their way of life. The documentary approach is immersive.
Multiple Oscar-winner McDormand is on track to receive another nomination for her work here as Fern. It's a very subtle performance that blends well with the naturalistic filmmaking technique. And as one of the movie's producers, McDormand will likely see a nomination for best picture.
It's no surprise that "Nomandland" is one of 2020's best movies that isn't hitting theaters until 2021 due to the pandemic. It's the kind of picture that stays with you as you wonder when travel will be safe again.
A RottenTomatoes.com Tomatometer-approved critic, Jonathan W. Hickman is also an entertainment lawyer, college professor, novelist, and filmmaker. He's a member of the Atlanta Film Critics Circle, The Southeastern Film Critics Association, and the Georgia Film Critics Association. For more information about Jonathan visit: FilmProductionLaw.com or DailyFIlmFix.com