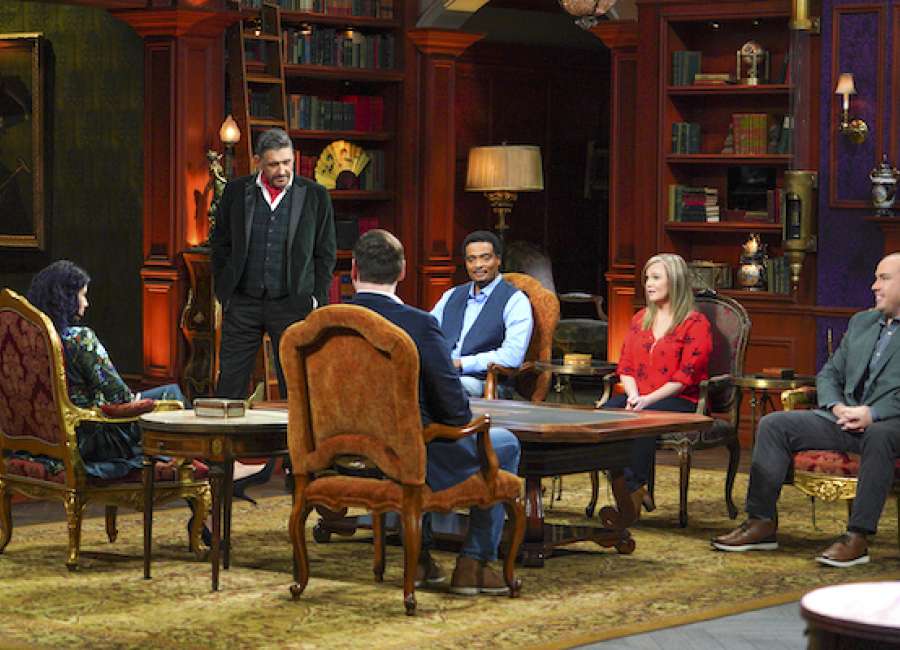 Newnan resident Richard Kerr will be featured on the new ABC game show "The Hustler" Jan. 21.
The episode, "Watch Out for the Quiet Ones" will air on ABC at 10 p.m. The show, hosted by Craig Ferguson, follows five contestants as they collaborate to answer a series of 10 trivia questions worth $10,000 each, with the goal of building a collective prize pot that increases with each correct answer.
One of the five contestants, the Hustler, already knows the answers, but must keep their identity a secret in order to have a shot at winning the grand prize, according to a press release from ABC.
Throughout each episode, two contestants are anonymously eliminated by the Hustler, leaving three remaining contestants — the Hustler and two others — who must collectively decide who they think the Hustler is.
If they are right, they share the prize pot that could be worth over $100,000. If the two contestants are wrong, the Hustler goes home with the full cash reward, according to the release.
Kerr has lived in Newnan since 2017, and is an editor for The Points Guy, a website created to help people maximize their travel.
Kerr said he'd never done casting for any shows. However, in August 2019 someone who was casting for the show reached out to him in the online community for The Points Guy and asked if he would apply.
He said he had to fill out tons of information, and the casting process took three months. Kerr said there were online applications, Skype interviews and he had to participate in online game play.
"It was way more competitive and involved and intense than I thought," Kerr said.
In November 2019, Kerr was told he had been selected to go to the filming location, but he wasn't sure if he was going to be a contestant on the show or an alternate. Two weeks later, he was on his way for filming.
Kerr said every contestant on the show is prepared to be the Hustler, and producers don't tell the Hustler that it will be them until right before they go on stage. He said contestants had to give producers a lot of information about themselves.
"Every odd, random, weird fact about your life," Kerr said.
Kerr said the contestants were kept isolated right up until filming, and he tried to role play the game before filming.
"You're sitting in this room anxious if they're going to tell you that you're the Hustler," Kerr said. "You play mind games with yourself."
Kerr said he found out in December 2020 that the show would premiere in January.
"It was an entirely new experience for me, a once in a lifetime deal," Kerr said.
"I had no idea how it was going to turn out," Kerr said. "It's a really fun show that makes you completely engaged. It's a fun show to watch with friends and family; they did a really good job with it."
Kerr is featured in a promotional video for the show that can be found here .