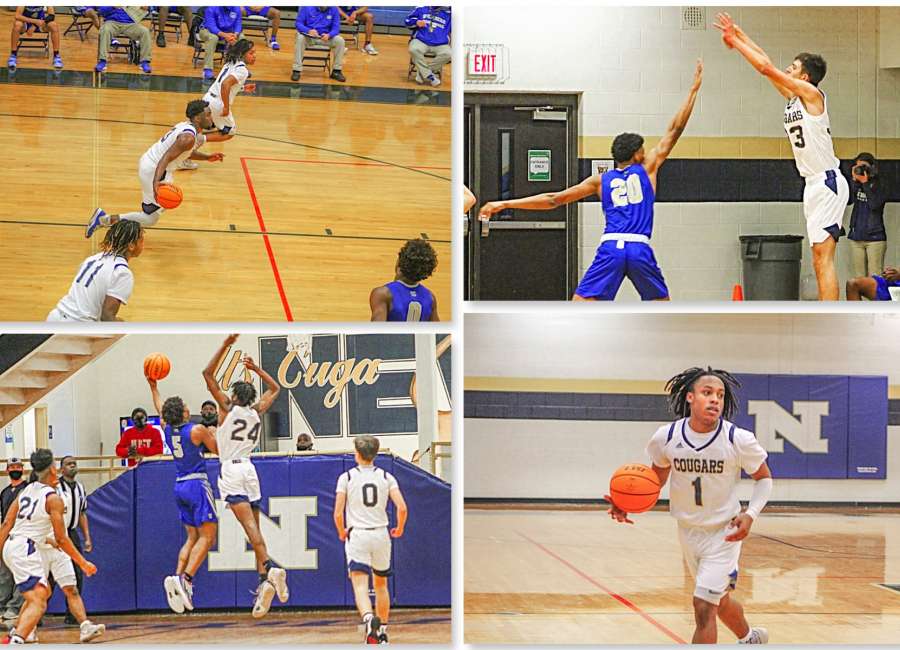 By ROB GRUBBS
The Newnan Cougars had a successful jaunt through their non-region schedule and built an impressive 12-1 record.
Their biggest test of the season came Tuesday night when they opened Region 2-7A play against the third-ranked McEachern Indians (15-3). After falling behind by 16 in the third quarter, the Cougars displayed the toughness and resolve that has made this team special.
Led by Jamar Stargell and Mekhi Mawdesley down the stretch, the Cougars mounted a furious comeback and pulled within two in the closing moment — but fell to the Indians 56-54. Their comeback simply ran out of time.
McEachern had just exerted their authority over the region on Friday when they defeated East Coweta at home. They had a height advantage over Newnan, but the Cougars had heart, hustle and athleticism. Those attributes were on full display during the comeback.
Midway through the third period, the Cougars were down 40-24, but a drive and basket by Eric Smarr created a 3-point play that started their move. They would outscore McEachern 30-16 over the final nine minutes of the game.
With three minutes left, Stargell hit a three that brought the Cougars within six. In all, he had 10 points in the fourth quarter alone. That was followed by Zion Brown exploding to the rim for a basket, then Mawdesley with the fourth 3-pointer of the night.
Stargell scored again with 3.1 seconds, but time expired on the Cougar comeback and the game.
Head Coach Trent Gatzemeyer said after the game, "Our kids trust each other, and they trust the coaches. At all times, we have a purpose, and we are always working towards that. It is a huge step from where we were last year. We just didn't quite get in a rhythm tonight that we have earlier in the year. But I give our kids all the credit; they did not shy away from the opportunity to play a really good team."
Mawdesley led the Cougars with 14 points and Stargell finished with 12. Donte Colvin did the work inside — he had eight points and seven rebounds.
The Cougars return to the court on Saturday when they take a break from the rugged Region 2-7A schedule to host Northside Columbus.
Photo credit: Kristy Rodgers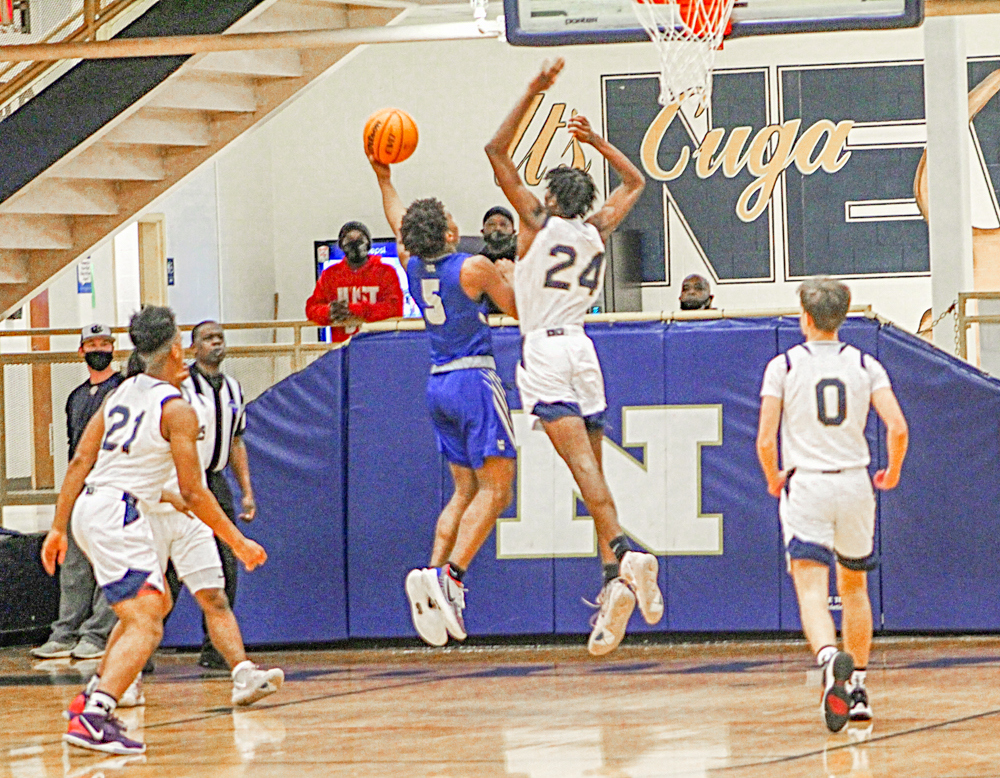 Donte Colvin (#24) played strong inside defense all night against the athletic McEachern Indians.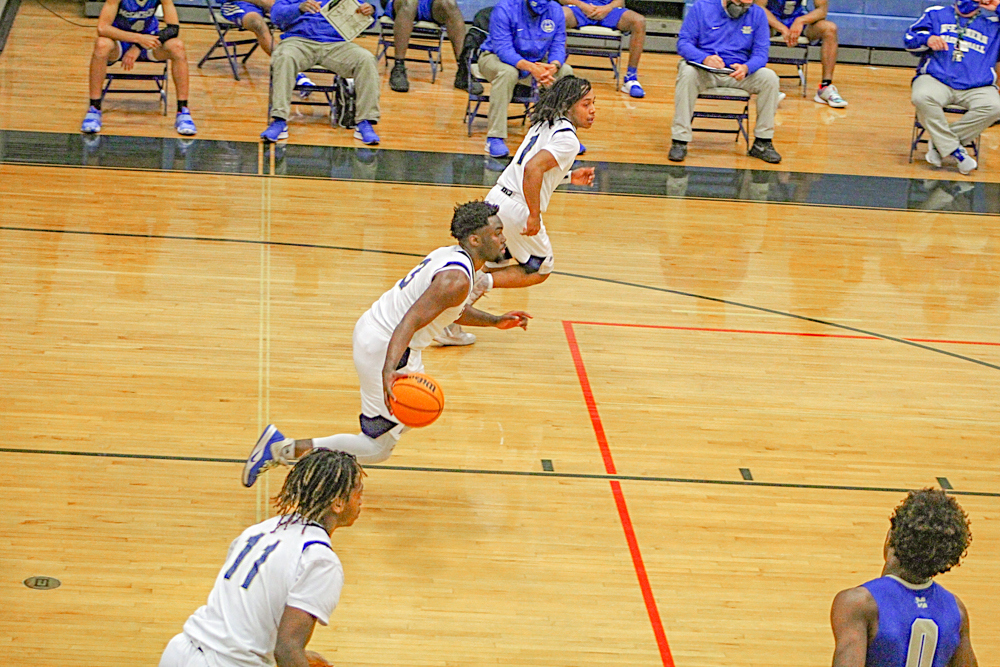 ric Smarr (#3) leads the fast break with Jamar Stargell (#1) and Chris Askew (#11).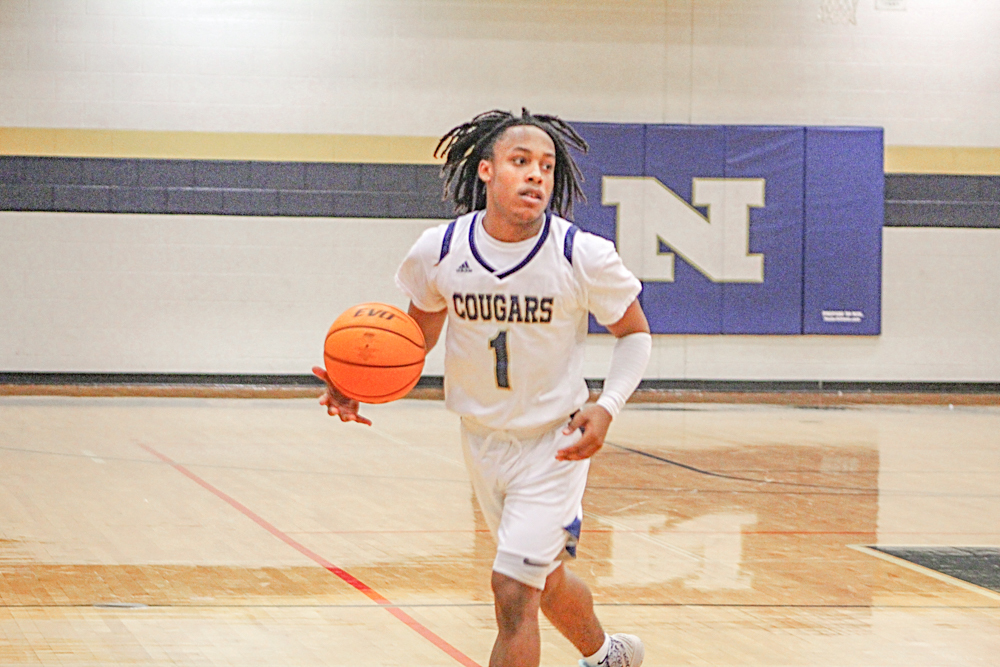 Jamar Stargell led the Cougars' comeback with 10 points in the fourth quarter.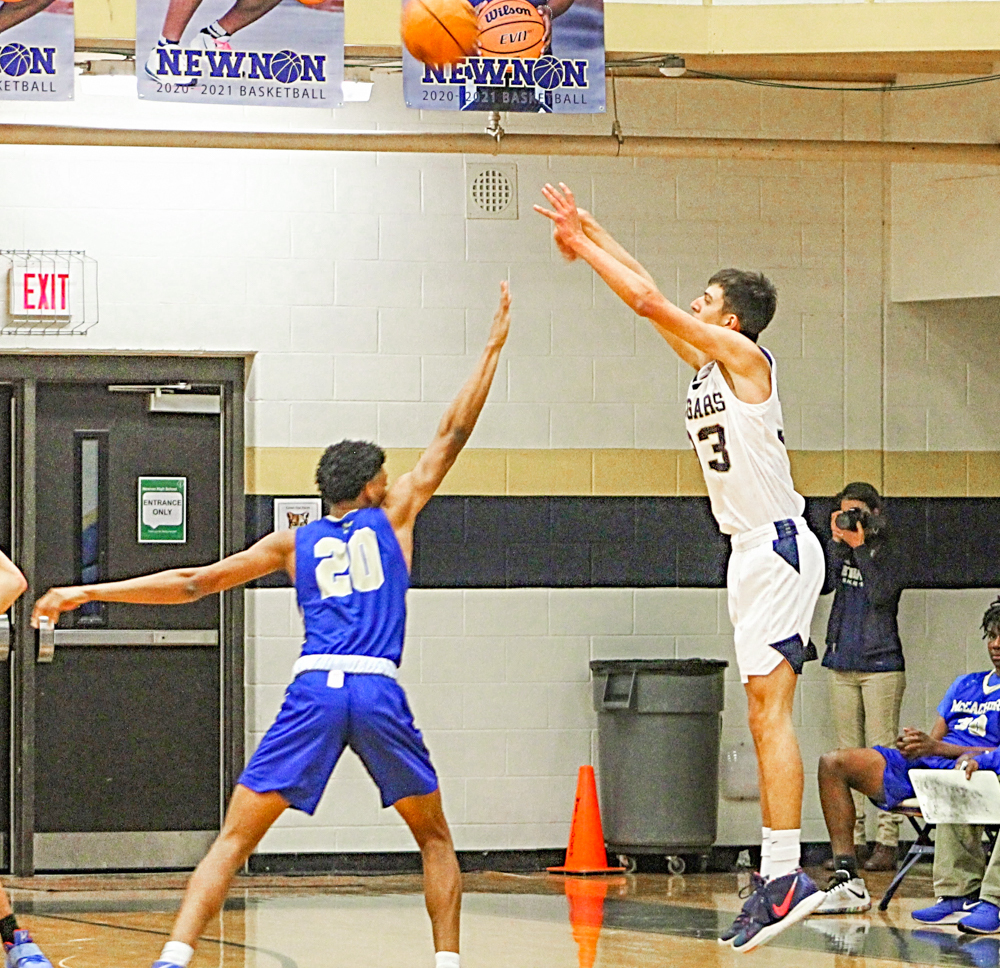 Mekhi Mawdesley led the Cougars with 14 points, including this 3-pointer in the second quarter.