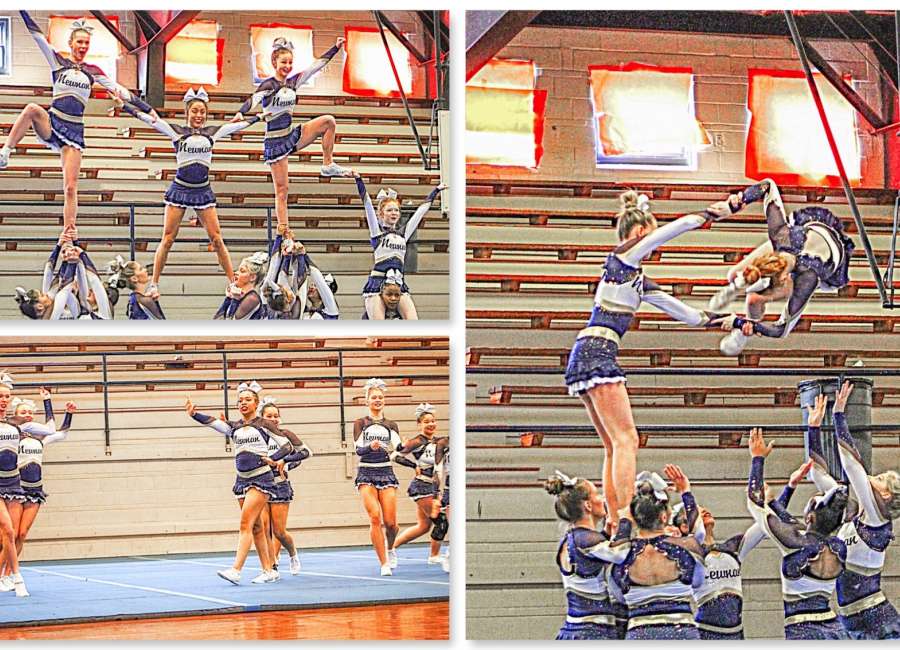 The Newnan Cheerleaders competed Saturday in the very first GHSA virtual competition. While the event was hosted by Peachtree Ridge High School, the cheerleaders performed from the friendly and safer confines of their own gyms.
Up next will be their Region Competition on Feb. 6 at Hillgrove High School with the goal of qualifying for the State Championship on Feb. 16.
Head Coach Jessika Allen shared that this cheer season, like any other 2020 experience, has been like no other.
"Like many other sports happening this year, the team has had to come together more than ever in the face of quarantines, early injuries and setbacks," Allen said. "They have done all these things like true champions."
Allen said she's proud of the team and how they have faced adversity during this time.
"It will be a season to remember," she said. "Go Cougars!"
Photo credit: Kristy Rodgers