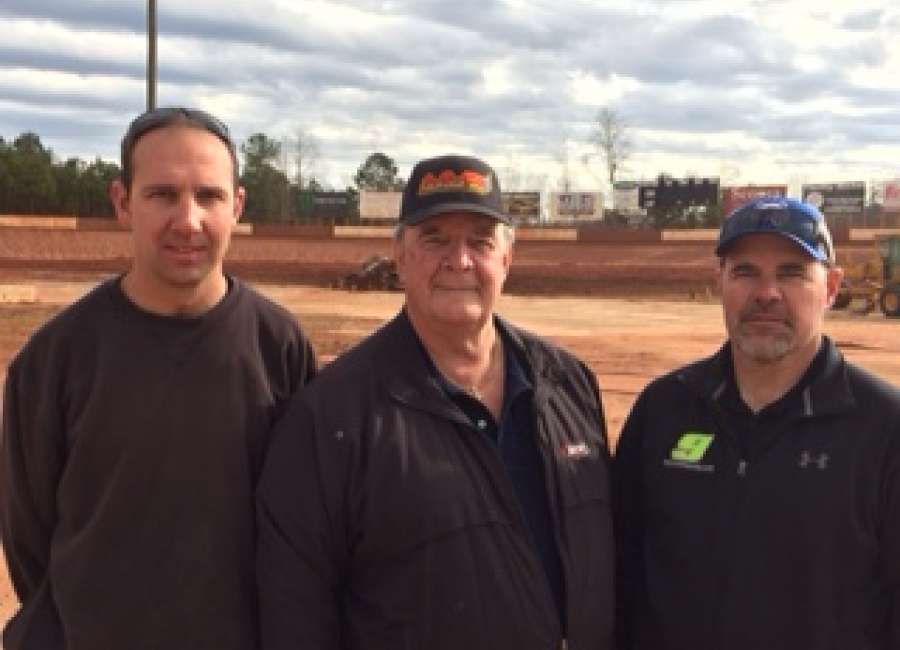 Senoia Raceway promoters Mayes Massey and Doug Stevens were ousted Thursday as track landowner Charlie Edwards exercised an option not to renew the lease for the six-year tenured team.
Negotiations with Edwards broke down earlier this week and the remaining duo that once also included the late Bill Massey bowed out, according to Mayes.
"We could not strike the deal that Charlie wanted," said Mayes. "It's kind of a bummer. We felt we had done a lot of good for the track and wanted to keep going. We just could not make the purchase and that is what Charlie wanted."
Edwards contacted Mayes on December 15th, the same day that his father and Senoia Raceway business partner Bill Massey, passed away. He informed Mayes that he wished not to renew the lease of the track and that he had several buyers in line to purchase. The current lease agreement between the parties expired on December 31.
"It really took us by surprise," added Massey. "We did some scrambling, made some calls, but in the end, the deal just could not happen for our team. Charlie kind of had his mind set on someone else having control of the track it seems."
Massey and Stevens, along with Bill Massey, took over the operation of Senoia Raceway in 2015.
The promoter team was honored after the 2018 season with the Racing Promotion Monthly Southeastern Promoter of the Year award for all of the work they had performed including marking the return of Super Late Model racing after a nearly 30-year hiatus, a track reconfiguration that allowed for more side by side racing and the introduction of a unique gray gumbo clay that created a slick racing surface and thus better racing action for the fans, Mayes said.
In their six-year run, Mayes said they brought in some of the nation's best dirt late model drivers for events sanctioned by the World of Outlaws, Southern All-Stars, Ultimate Late Model Series, Spring Nationals, Southern Nationals and Fall Nationals while developing some of the track's signature events like the annual Spring Nationals Opener, Billy Clanton Classic and Senoia Showdown.
They also welcomed several highly successful Monster Truck shows and continued the growth of the Senoia Summer Nationals featuring the USCS Sprint Cars. They were most proud of the weekly racing program that was grown through their leadership.
The trio also led the way in track improvements which included the opening of the Senoia Raceway Karting Complex in late 2019, built a new pit sign-in building, main ticket gate and worked the deal with local sponsors to purchase a new scoreboard.
"It's kind of a bitter taste left in our mouths," said Mayes. "This place meant a lot to my dad. We wanted to continue to grow it in his honor. It's just a bad deal for us."
It is unknown at this time who will be purchasing the property from Edwards and what their plans are for the facility.
As for Mayes Massey and Doug Stevens, they have removed all of their equipment from the facility and have offered it for sale to whoever the new operators will be.
"Our friend Clint Smith offered to store the equipment nearby at his shop until we could find someplace to store everything," Mayes said. "He has been a great friend to us and was just as surprised as we were about Charlie's decision not to renew the lease."
Mayes and Stevens both acknowledged how grateful they were to the fans, drivers, crew members and officials that supported their efforts over the past half dozen years.
"We have been honored to serve the racing community the past few years and appreciate how they have supported us throughout," Mayes said. "We will cherish the memories we created with all of them."