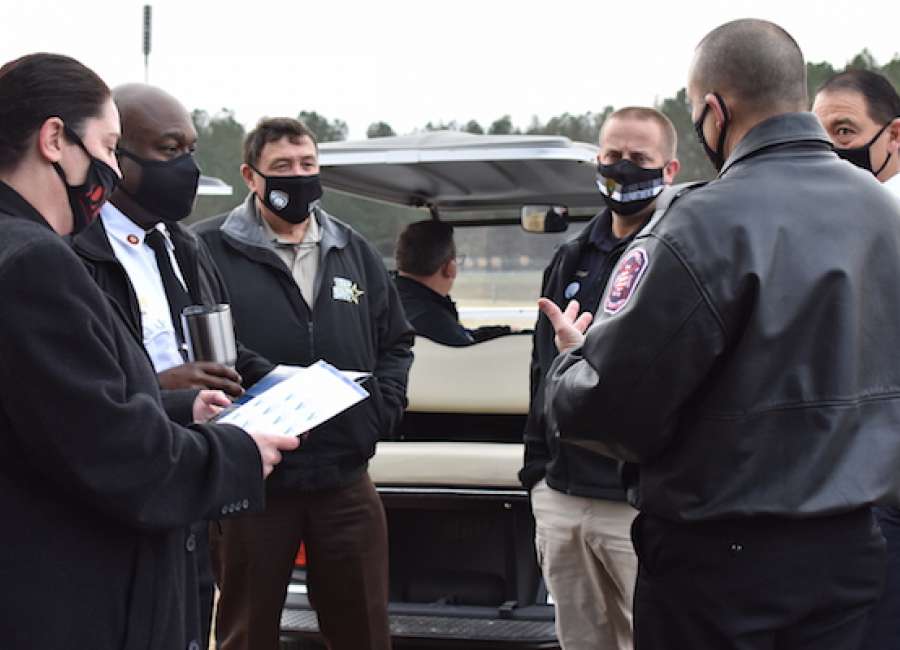 Adults 65 and older have been added to the list of Georgians now eligible for the COVID-19 vaccine, but it may be a while before they can get it here.

Gov. Brain Kemp and DPH Commissioner Kathleen Toomey announced the high-priority vaccine expansion Thursday morning, saying the expanded administration of the vaccine is expected to begin within the next two weeks – provided there is adequate supply available.
That means older Cowetans may have a bit of a wait, according to a press release issued by District 4 Public Health Thursday.
"At this time, District 4 Public Health does not have adequate vaccine supply to include adults aged 65 and older," the release stated. "All counties in District 4 Public Health are currently vaccinating first responders and healthcare providers who have the potential for direct or indirect exposure to patients or infectious materials."
The DPH, which began vaccinating first responders and healthcare workers at the Coweta County Fairgrounds Wednesday morning, has administered more than 1,400 vaccines across its 12-county area as of New Year's Eve.
"This expansion of 1a eligible vaccination criteria gives us time to plan and work with our local communities to ensure safe and efficient deployment of limited vaccine supplies," said Dr. Beverley A. Townsend, interim District 4 health director. "We understand that you want this as soon as possible and we want you to get your COVID-19 vaccine, but we need your patience over the next two weeks while we prepare."
According to the release, during the next two weeks, District 4 Public Health staff and county health department employees will work with community partners to plan for increased traffic at points of dispensing.
"This planning is critical for smooth delivery of vaccines to the public in a drive-through setting," the release stated.
The Coweta County Fairgrounds is a District 4 POD, and also served as a location for DPH's mass-vaccination drills for years before being called into service as a COVID-19 testing site last spring. The fairgrounds now is pulling double-duty as both a testing site and a vaccine administration site.
"It's a plan we practiced for years, and now we're utilizing our plan," said Hayla Folden, public information officer for District 4.
Updates will be posted at www.district4health.org letting the public know when the vaccine becomes available. Meanwhile health officials say social distancing, mask-wearing and hand-washing remains critical.
"While the COVID-19 vaccine is 95 percent effective in preventing illness in the individual being vaccinated, it is not yet known if the vaccine fully prevents person-to-person transmission or asymptomatic infections," the release stated.
A Wisconsin hospital pharmacist was arrested Thursday for deliberately ruining enough doses of the vaccine to inoculate 570 people, according to the Associated Press, marking another setback in what has been a slower, messier start to vaccinate Americans than public health officials had anticipated.
The AP reported the pharmacist has been fired and remains in jail but has not been formally charged. Police say his motive remains unclear, but that detectives believe he knew the spoiled doses would be useless and that people who received them would mistakenly think they'd been vaccinated.