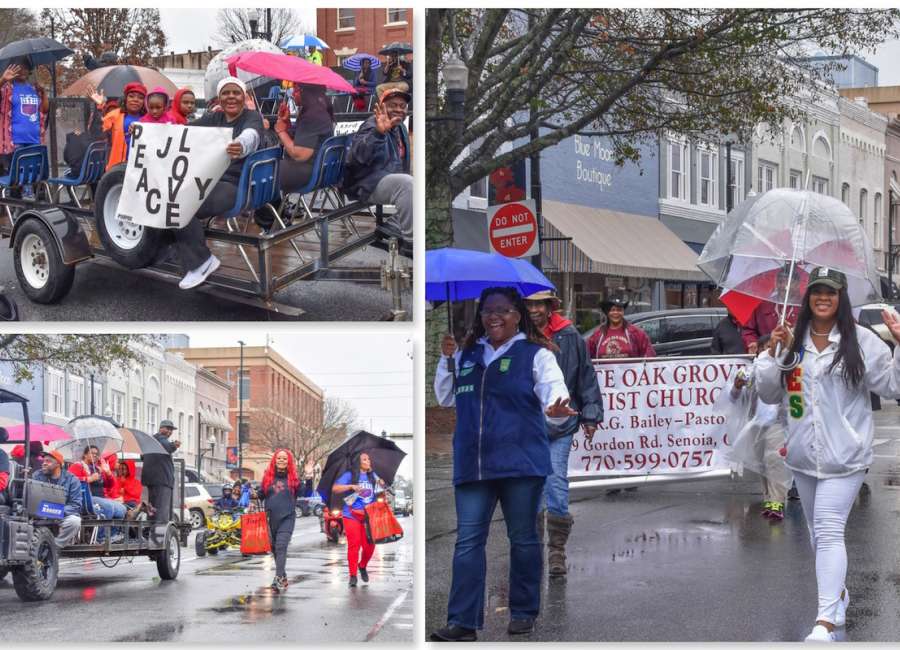 For 33 years, Newnan Chapter 483, Order of the Eastern Star, has held a parade and other events in Newnan to celebrate the life and legacy of Dr. Martin Luther King Jr.
But this year, the events were canceled because of COVID-19.
The parade and memorial program are usually held the second weekend of January.
In the fall, the sisters of Chapter 483, under the direction of Worthy Matron Deborah Tatum, were making decisions on whether or not to move forward. "We were hoping every month it was going to get better," said Margaret Thompson, past worthy matron.
The official decision to cancel was made in November. Even then, there were hopes that the situation with COVID-19 would improve enough to have the events. But by December, they knew they wouldn't be able to move forward.
"We didn't want to get a whole lot of people together," Thompson said. Those watching the parade downtown could be spread out, but those participating in the parade wouldn't be, and everybody typically gathers back at Newnan High School for lunch.
The memorial program is usually held at a church, and Thompson said they knew that program would definitely have to be canceled. Many churches aren't holding in-person services.
Canceling the events was a very hard decision. "We had done it for 33 years. When you've done something that many years, it's hard to say we're not going to do anything," she said.
But the chapter is looking forward to continuing the annual event in 2022.
The parade is more than just a celebration for the community. The $25 registration fee for parade participants is the primary fundraiser for the college scholarships that Chapter 483 awards to students at the county's public high schools each year. "The young adults in our community have always been one of our priorities," Thompson said.
Several local businesses and individual donors also contribute to the scholarship fund each year, but the parade is the major source of funds, Thompson said.
The chapter is asking local organizations that would have participated in the parade to consider sending the registration fee they would have paid to help fund this year's scholarship fund.
"It would be greatly appreciated," Thompson said. Donations, made out to Newnan Chapter 483, may be mailed to Newnan Chapter 483, P.O. Box 942, Newnan, GA 30264.