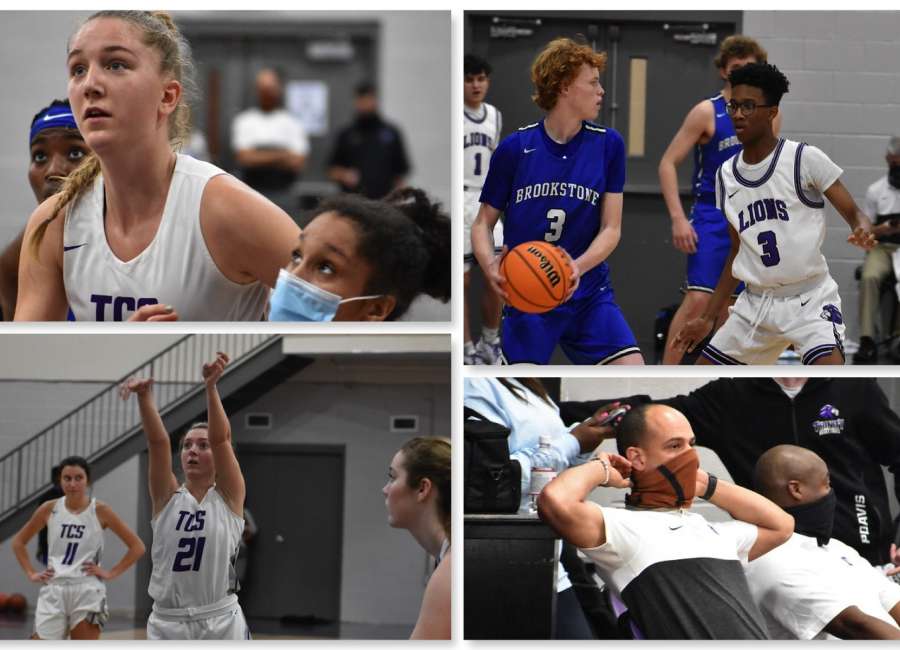 BY ARVON BACON
After splitting games this weekend against the ranked Greenforest Eagles, the Trinity Lions returned home for some home cooking against their region opponent, the Brookstone Cougars.
Due to this season's cancellation of region tournaments, winning region games are now more important than ever, and the Lions took care of business convincingly, winning their second region games of the season, 65-14 (boys) and 58-30 (girls).
The Trinity boys opened their game with some excitement for their home crowd, when Sami Pissis connected with Isaac Brito on a back-door alley-oop.
Pissis also flashed his own athleticism, emphatically dunking the ball after back-to-back steals, putting the Lions up 14-5 to end the first quarter. The Lions' half-court defense plagued the Cougars offense all night, forcing 18 total team turnovers.
The Lions' defensive intensity was the deciding factor in the ball as they secured their second region win of the season, 65-14. Palmer Davis and Sami Pissis led in the steals category, combining for 10.
"We have to keep getting better every game," said Coach Will De La Cruz. "It's hard in these games to see where you can improve, but you can always improve."
The Lady Lions successfully won their second region game as well, defeating the visiting Lady Cougars by 28, 58-30.
Offensively, the ladies got off to a slow start, credited to Brookstone's defense. But senior two-way forward, Anna Denes, got her team going as she was able to convert some easy layups off some Brookstone inbound passes.
Denes doubled back for another big moment in the first quarter when she knocked down a 12-foot floater at the buzzer to cap off the Lions' 13-5 run.
After their slow first start, the Lady Lions were very much in control for the rest of the way — so much that the younger players were able to get some valuable game reps.
Freshman guard, Lalah Logan, scored the last basket for the Lions, showing her confidence in her jumper, knocking down a 3-pointer and putting the Lions ahead 28, 58-30.
Denes led the Lady Lions with a double-double, 19 points, 11 rebounds, six steals, and six assists.
Ashlyn Settle and Maddison Morge followed up by adding an identical stat line of 10 points and four rebounds each. Senior Mattie McCracken also played a big role in the Lions defensive dominance, adding nine points and three steals.
After the game, Coach Joe Daniels voiced his opinion on the region victory and Lalah Logan's 3-pointer at the end of regulation.
"I'm really proud of our effort tonight; this was a good region win for us," Daniels said. "We never discourage our players to take good shots; I'm just glad she came in and contributed."
PHOTOS BY TAMMY MCCRACKEN
Sami Pissis with the slam.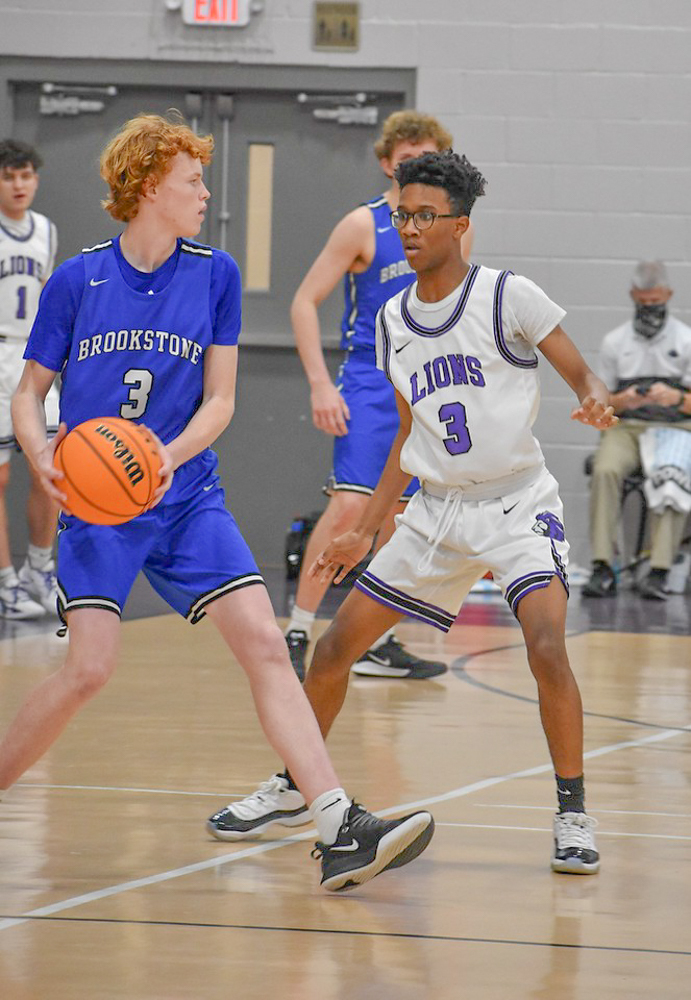 Aquan Ayema with some defense on the ball handler in the Lions 65-14 victory.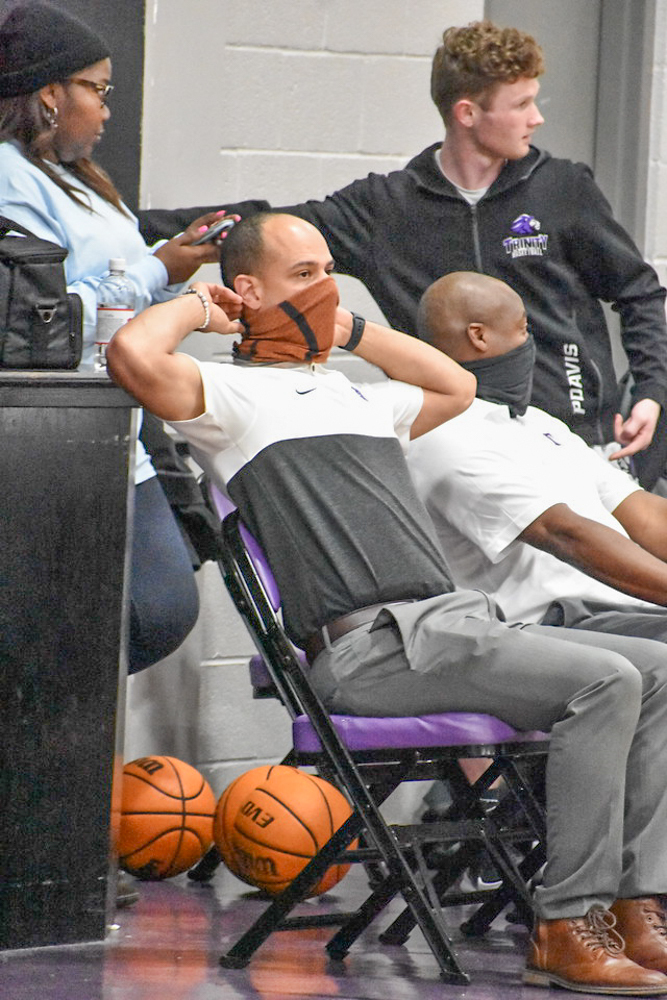 Welcome back to the bench, Coach!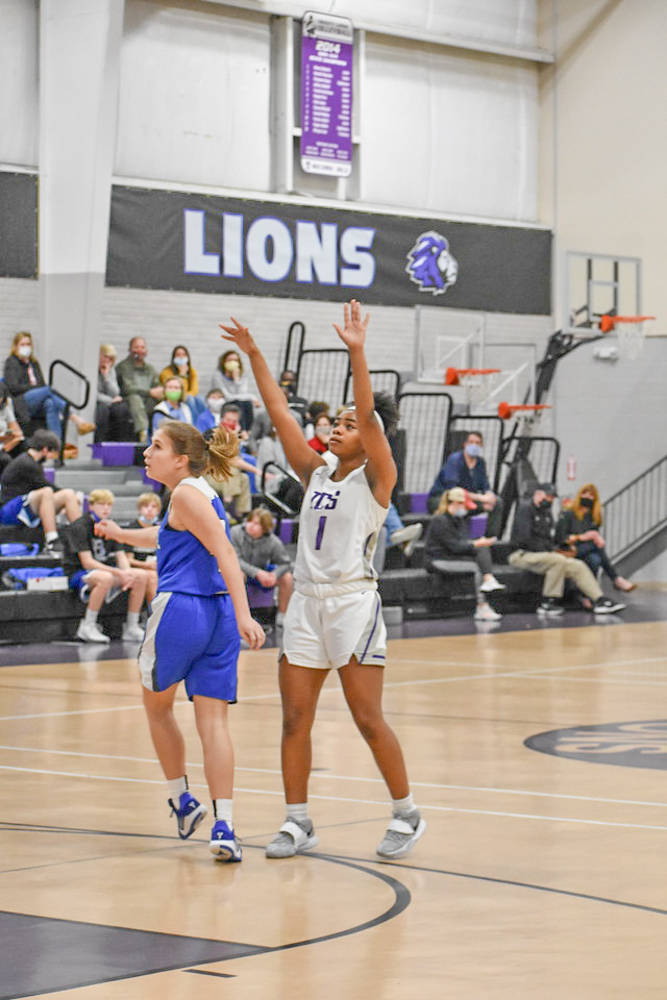 Lelah Logan with a shot late in the game for the Lady Lions.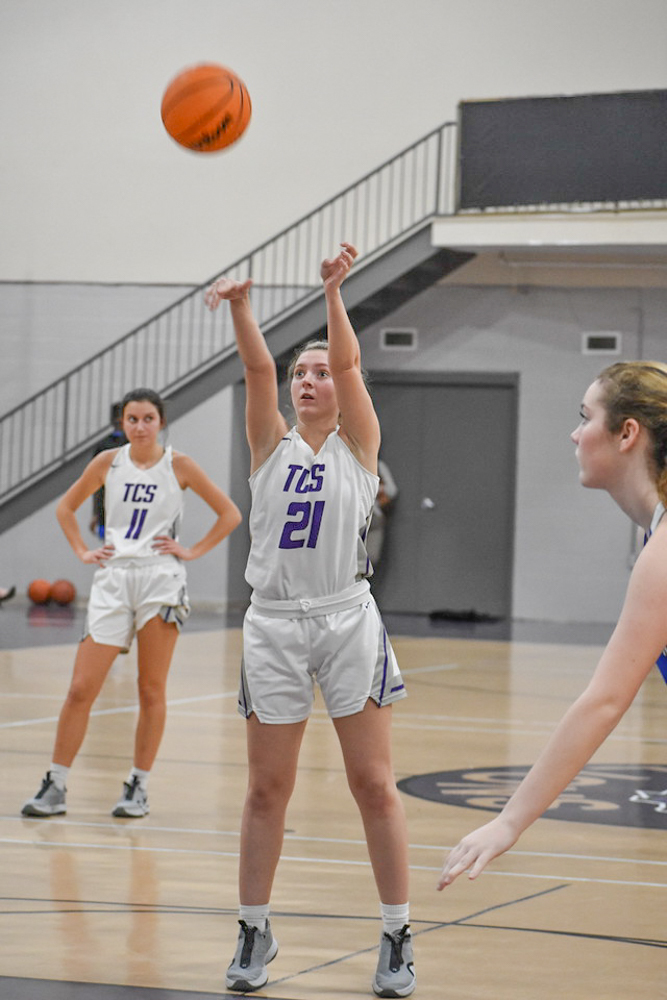 A season-high nine-points for senior Mattie McCracken.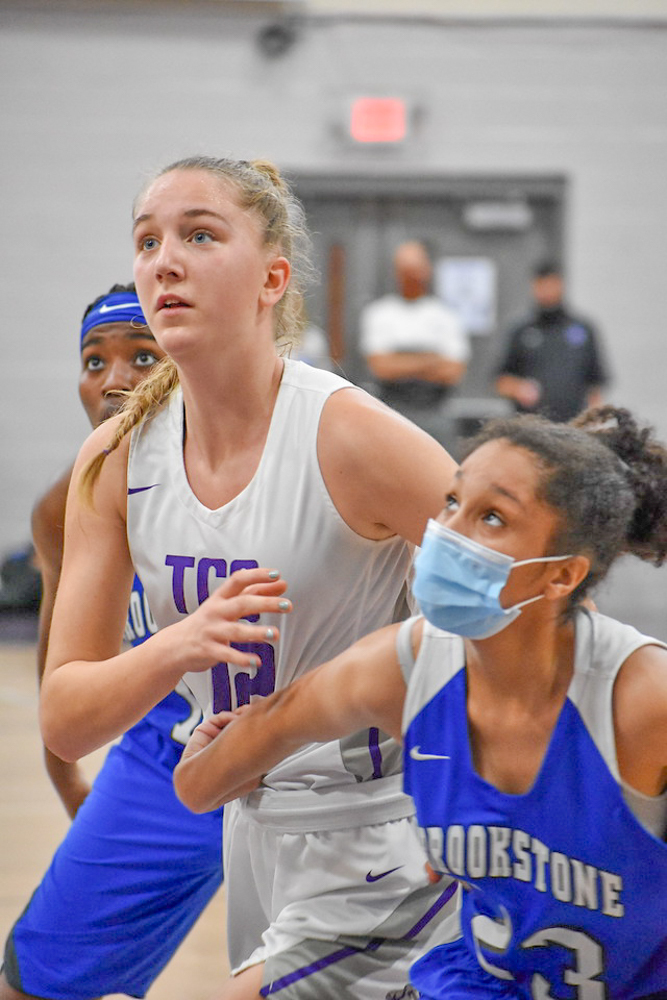 A huge game for Anna Denes – 19 points, 11 rebounds, six steals and six assists against Brookstone.