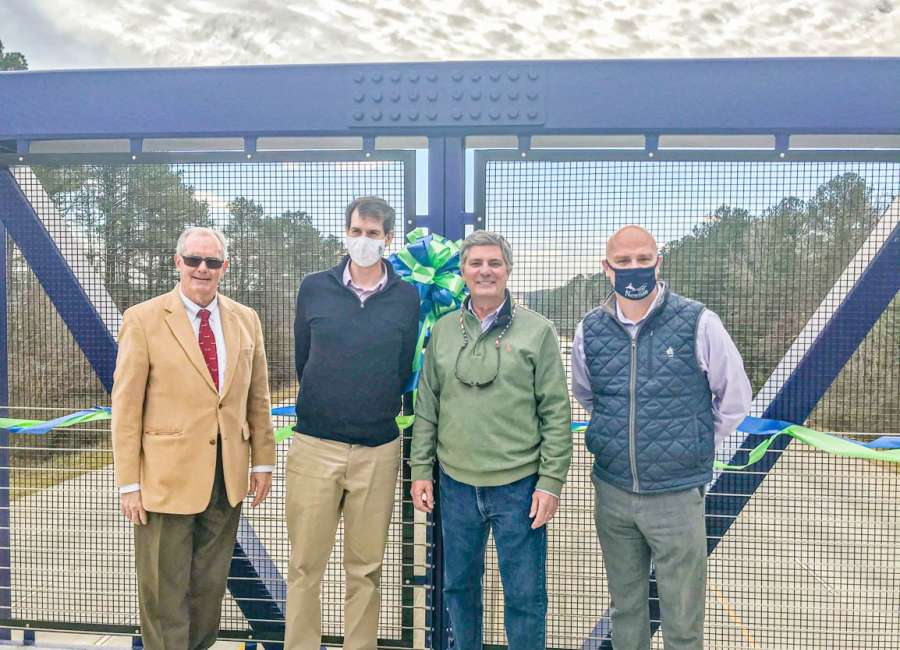 Tuesday afternoon, a "ribbon connecting" was held on the new LINC bridge, overlooking the interstate, which will now effectively allow pedestrians and cyclists to safely travel from Summergrove to the Ashley Park area.
The first section of the LINC opened in early 2019 with 1.4 miles of trail.
The second section of the LINC runs from the current terminus at Newnan Crossing Boulevard and Summerlin Boulevard to a section of McIntosh Parkway near One Life Fitness.
The next section will go all the way into downtown Newnan, where it will stop at the Historic Train Depot. This will complete 3.4 new miles, creating a nearly 5-mile-long trunkline of path running from the SummerGrove area to downtown.
"When PATH master planned Newnan's trail system in 2017, we were challenged by how the city was divided by the interstate, so we proposed a trail bridge over I-85. The credit for the trail section truly goes to the City of Newnan and Friends of LINC, who have partnered with PATH to continue to carry their trail system's vision to reality," said Greta DeMayo, executive Director of PATH Foundation. "The quality of life for all citizens has forever been changed for all residents of Newnan with this safe and inviting trail connection over I-85."

"Anybody that has been on the LINC understands that it is a first-class operation, so we wanted to continue that with a pedestrian-only bridge to link the east and west sides of the city" said Mayor Keith Brady.
From left are Parks Avery, Jonathan McCaig, Mayor Keith Brady and City Manager Cleatus Phillips.