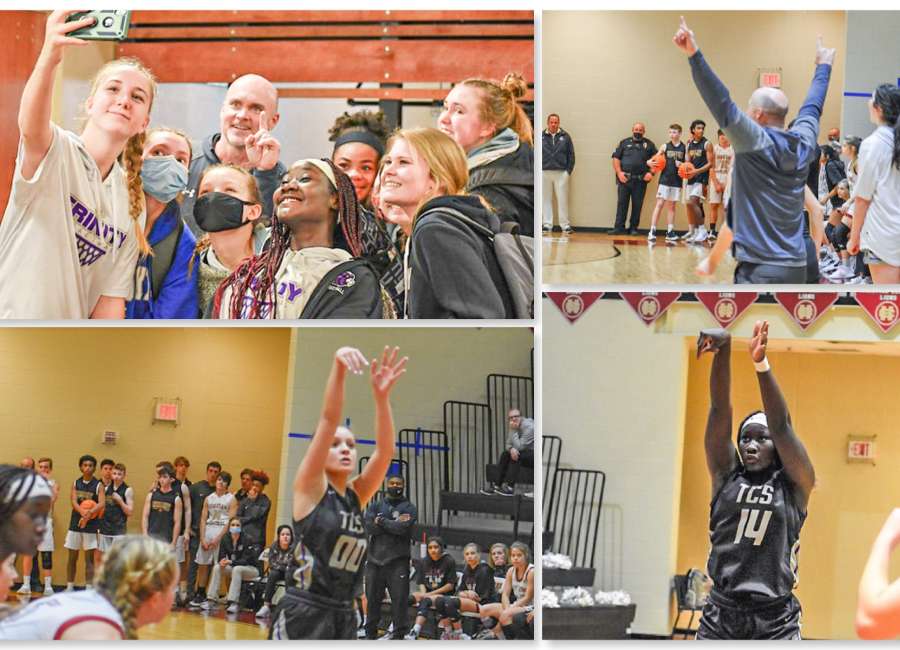 Less than 24 hours after an emotional victory over their rival, the Trinity Christian Lady Lions went on the road to face Christian Heritage High School in Dalton.
Down by two at the end of regulation, Madison Morge made two clutch free throws to send the game to overtime.

The Lady Lions overwhelmed their opponent in the extra period and came home from Dalton a 57-51 winner. The win improves them to 9-6 on the season. It was their seventh win in the last eight games.
Morge led the team in scoring again with 21 points, including five-for-six from the free-throw line. It was her second straight night going over 20 points in the game. Anna Denes had a solid night with 15 points, 11 rebounds, five assists and three steals.
Underneath the basket, Kendall Wells and Aliyah Shaffer combined for 14 rebounds.
The Lady Lions are back on the road Saturday at Greenforest (4-3), including a dramatic one-point win over 7A opponent Norcross.
Photos by Tammy McCracken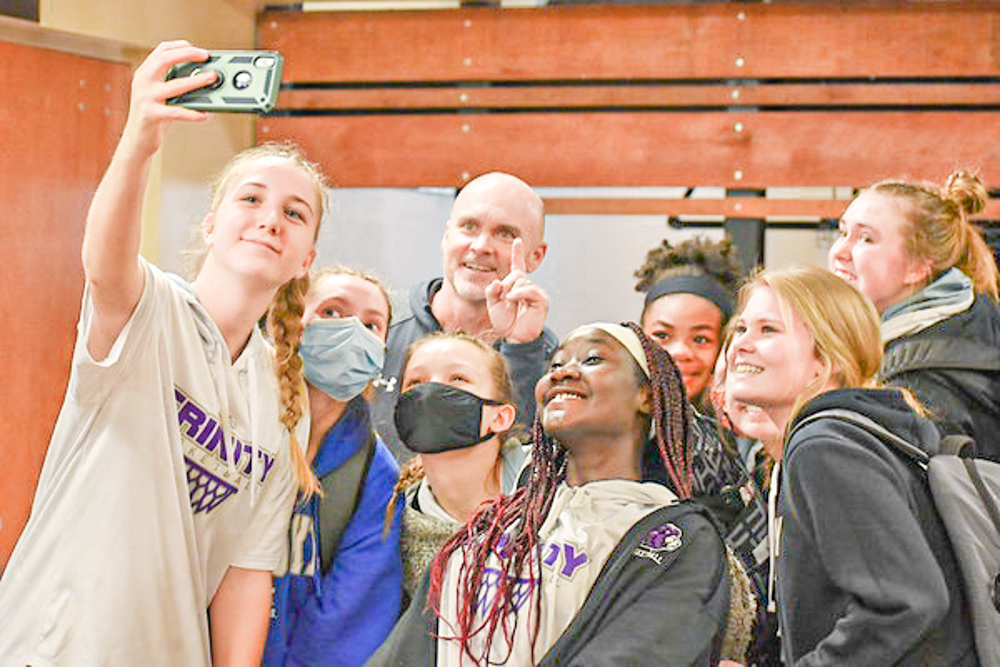 For the Lady Lions, it was a picture-perfect evening in Dalton as they defeated Christian Heritage 57-51 in overtime.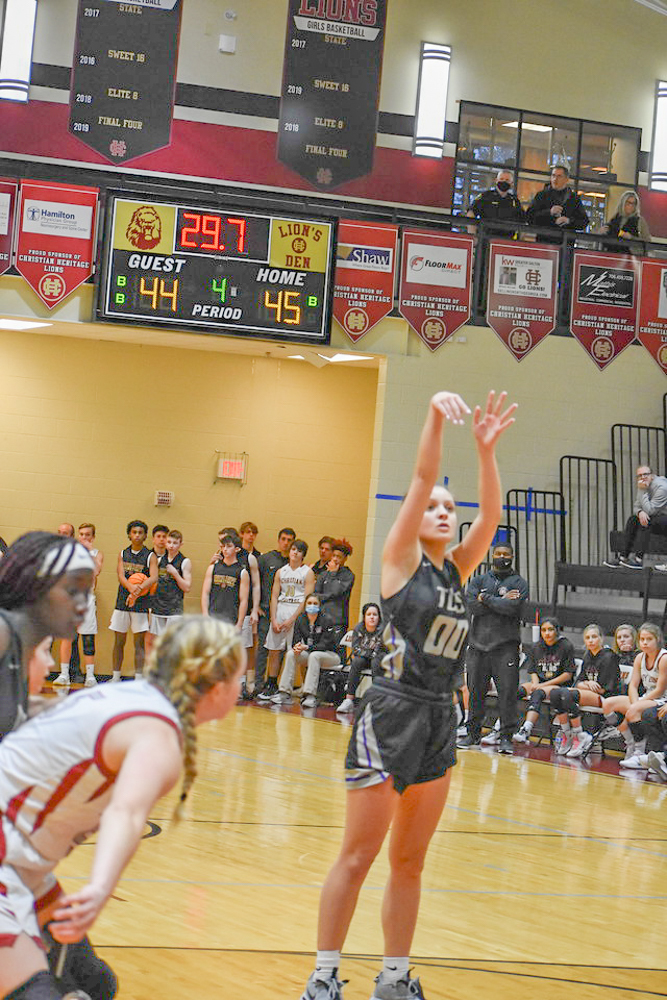 Madison Morge ties the game in regulation with two clutch free-throw shots.
Freshman Aliyah Shaffer had a big game inside, including six rebounds.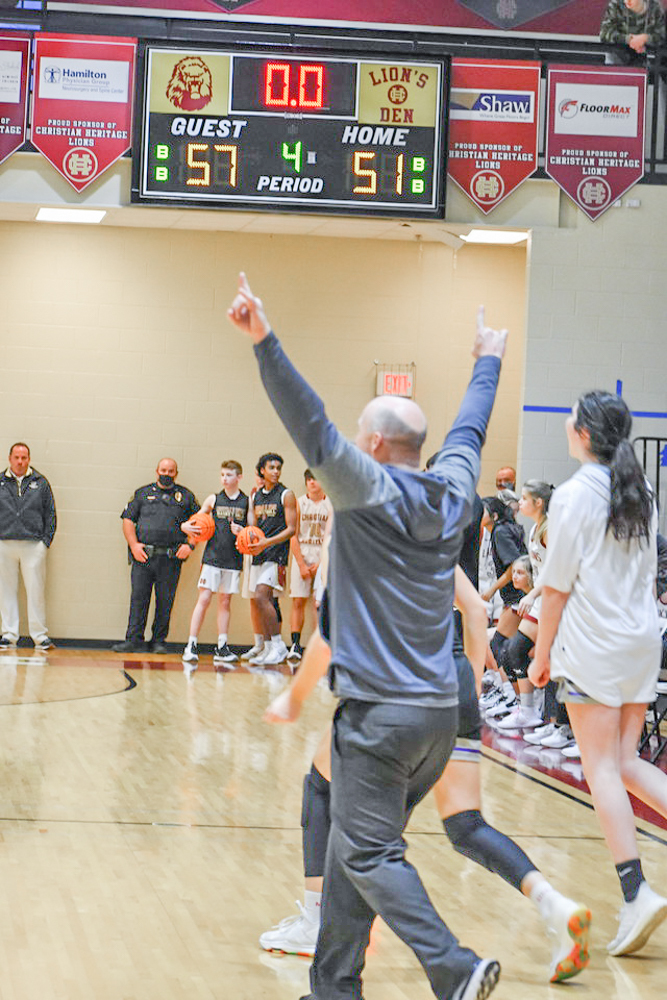 Lady Lion Head Coach Joe Daniels celebrates the moment as the Lady Lions dominate the overtime period.