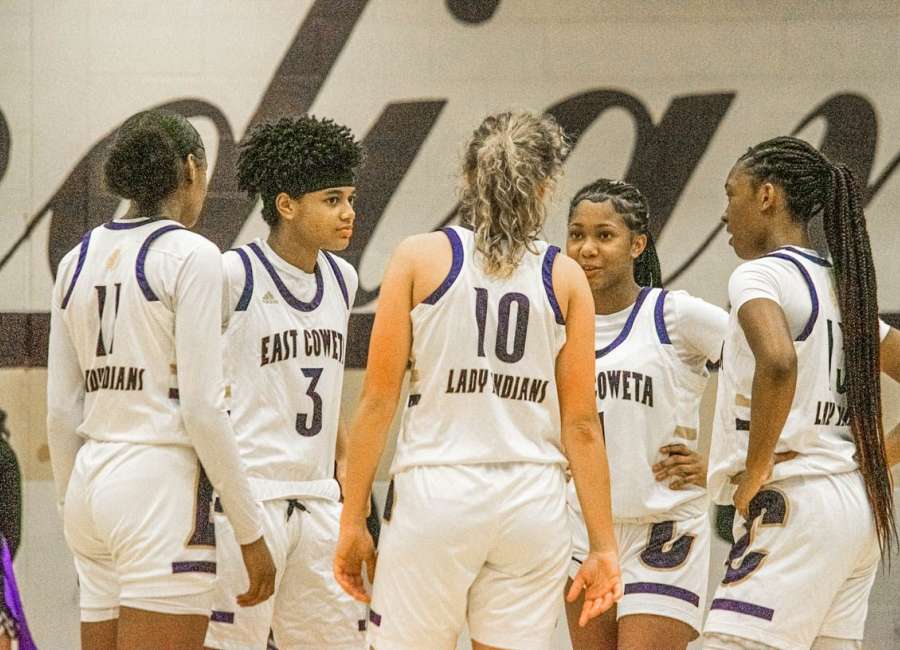 BY ARVON BACON
Riding high off a three-game win streak after defeating county neighbors, Trinity Christian, the Lady Indians welcomed the Pebblebrook Falcons for the second and final game of their homestand.
Prior to Tuesday night's matchup, the Tribe has struggled against the Falcons, losing the last nine matchups between the two.
However, on Tuesday, the Indians sought out vengeance – emphatically defeating the Falcons 62-36.
To begin the contest, the Falcons jumped out to a quick 4-2 lead but shortly after found themselves battling against the Lady Indians' ferocious man press that forced eight first quarter Falcons turnovers.
The active-handed Indians defense limited Pebblebrook to a modest nine first quarter points. Despite the slow offensive start, junior two-way players Amya Walker and Letiya Reeves kept Tribe's offense on track, accounting for 13 of the 17 first quarter points.
In the second quarter, the Falcons began to settle down and maneuver around the Indians press, getting the ball into the hands of their sharpshooter, Jaihla Proctor, who knocked down three treys in the quarter.
The visiting Falcons out-scored the home Indians 19-17, cutting the Indians' lead to four just before halftime, 32-28.
Returning from halftime, the Lady Indians evaporated any momentum the Falcons planned on carrying over from the intermission, as they went on an 18-9 run to end the third quarter up 13, 50-37.
With déjà vu in effect, after again being held to nine points in a quarter, the Falcons' sophomore point guard, Kania Seymour, played until the final buzzer with hopes of mounting a comeback as she scored 13 of 16 Falcons fourth quarter points.
Unfortunately for the ladies from McDonough, the Tribe was able to withstand Seymour's late surge and won comfortably, 62-36.
Six of the 11 steals came from junior two-way player, Letiyah Reeves.
Friday night the Indians will travel to Smyrna to take on the Campbell Spartans at 6 p.m. for their second region game of the season.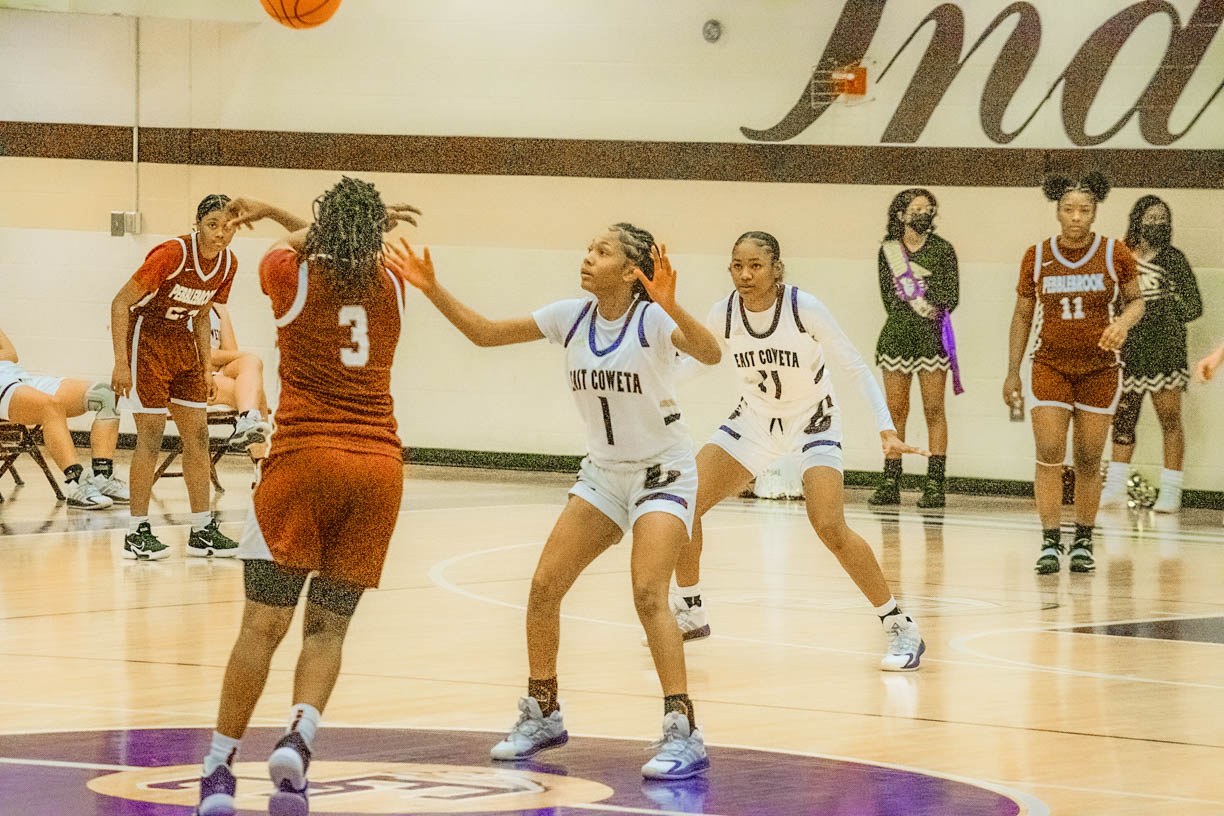 Tuianna Taggart playing the passing lanes against Pebblebrook.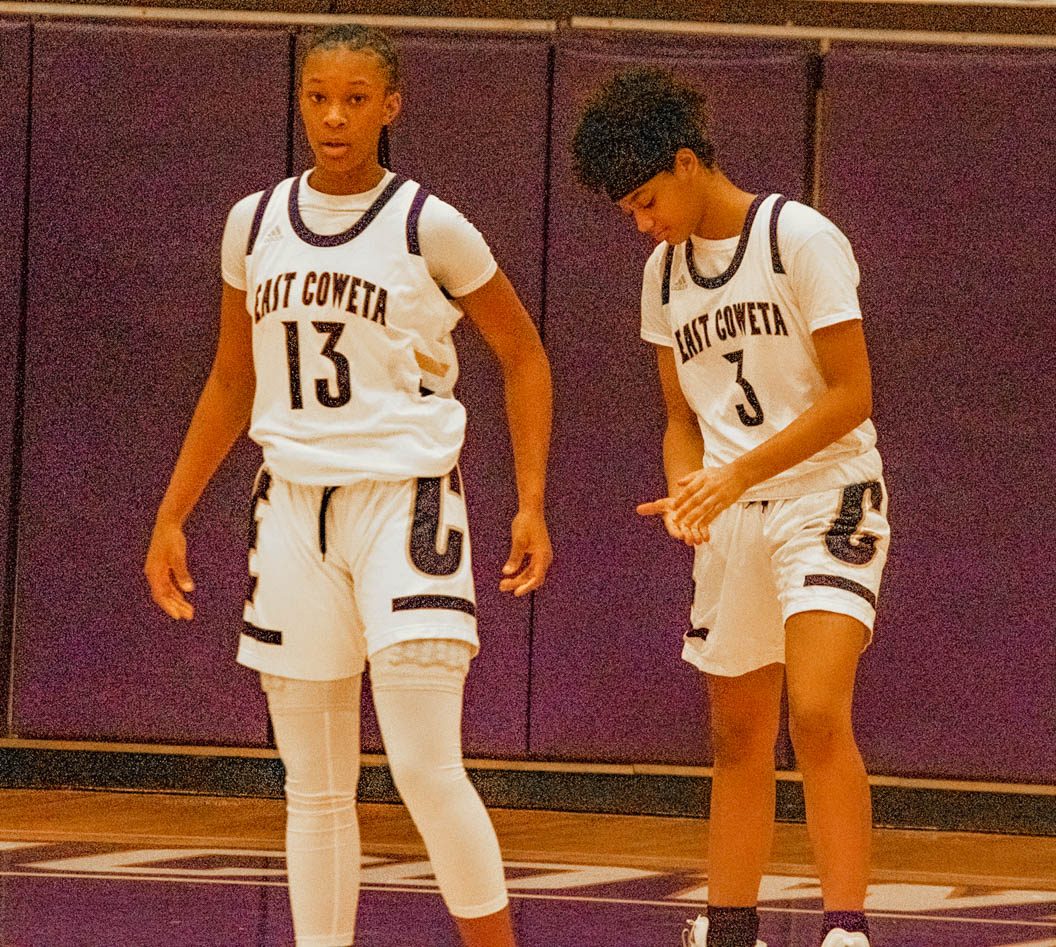 Amya Walker and Leila Henderson.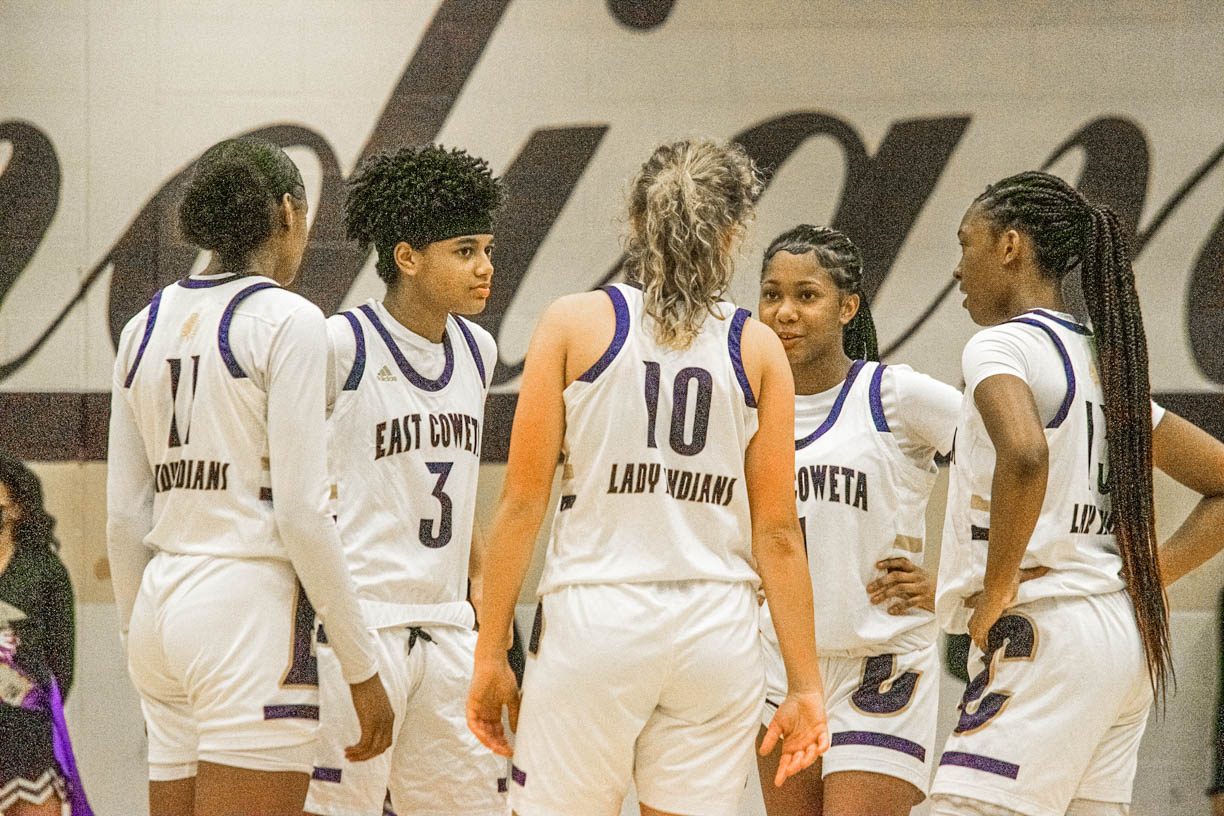 The Lady Indians forced Pebblebrook into 15 turnovers.