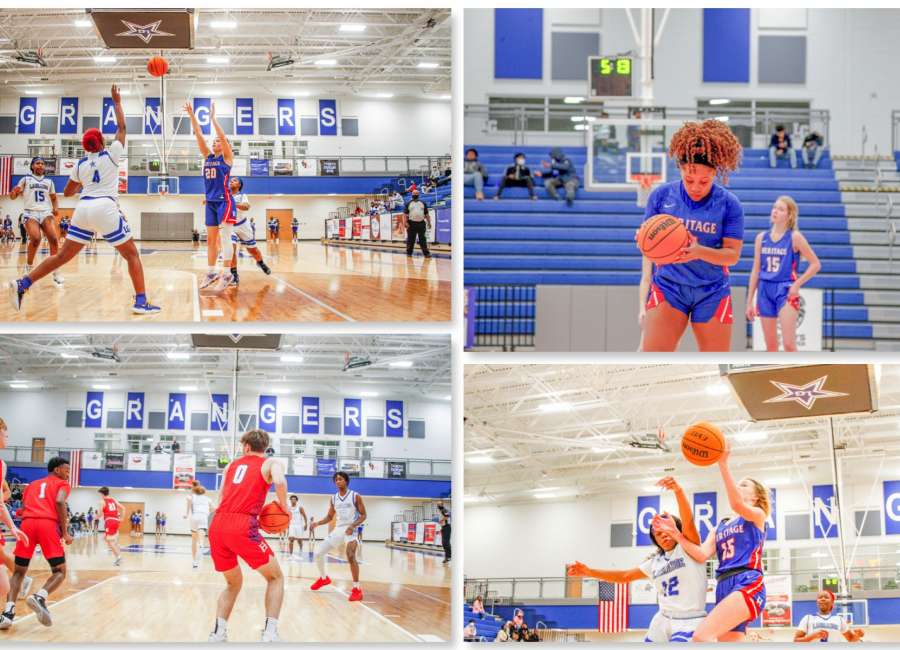 The Heritage Lady Hawks went on the road Tuesday night to LaGrange for the final tuneup before their first Region 4-A Private region contest of 2021.
Behind a solid performance from junior Haylah Spence, the Lady Hawks defeated LaGrange 33-28 to improve to 5-3 on the season.

Spence excelled in multiple columns of the score sheet; she led the team with 14 points and 10 rebounds. Senior Ianna Odulaja added 10 points and seven rebounds, while Michaela Mikko had five steals.
After playing their region rival Trinity Christian on Friday night, Head Coach Justin Stephens' Lady Hawks will travel to Landmark Christian on Saturday.
In the boys' game, Heritage fell to LaGrange 73-51. Emanuel Melvin led the Hawks with 16 points, and Max Skidmore added 11.
Head Coach Joab Jerome's team fell to 3-7 on their non-region schedule.
Photos by Emily Walker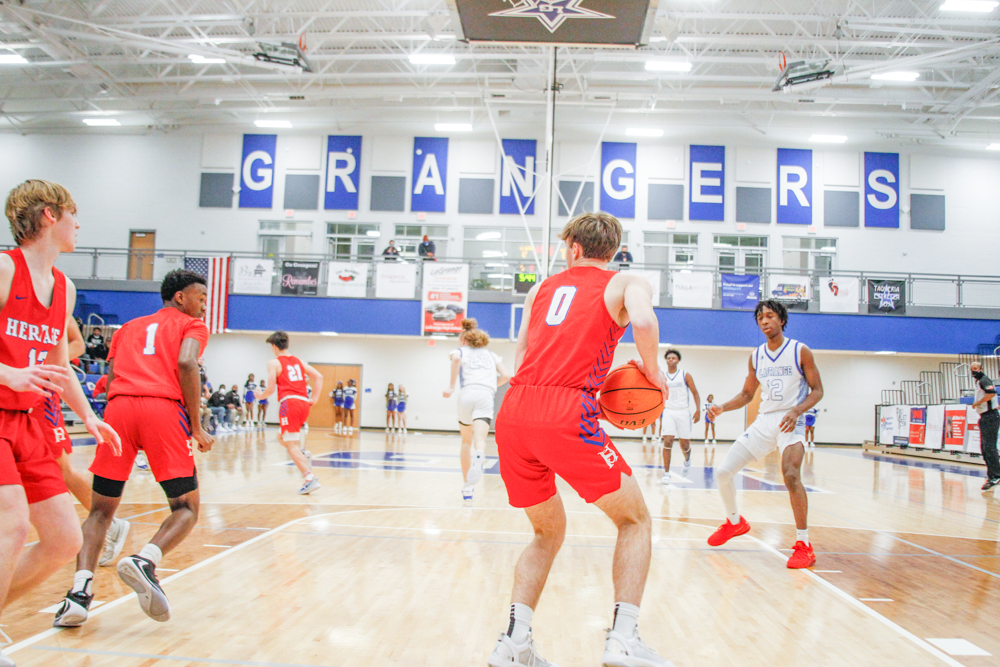 In their game against LaGrange, Owen Markel pulls down the round as Emanuel Melvin (#1) and Max Skidmore (#12) prepare to head down court.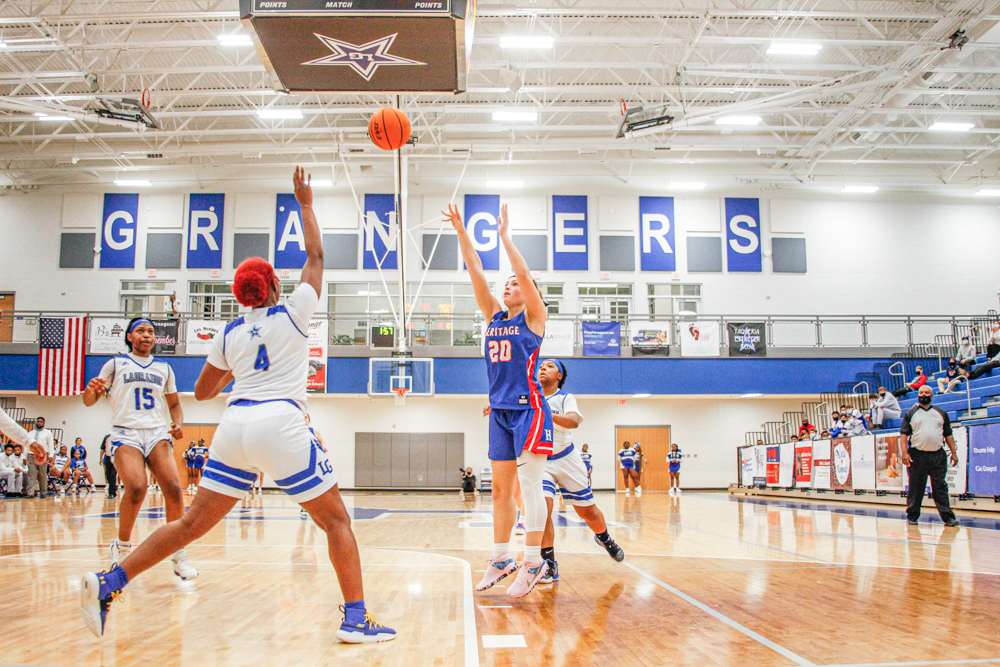 Haylah Spence led the Lady Hawks to victory with 14 points and 10 rebounds.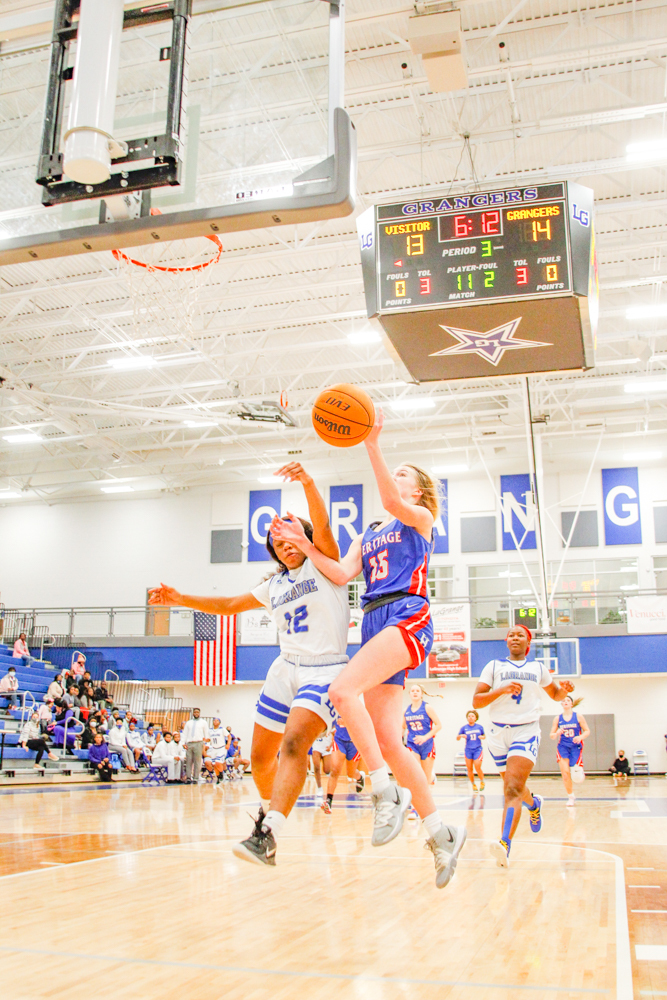 Ella Thornton gets fouled as she drives to the basket.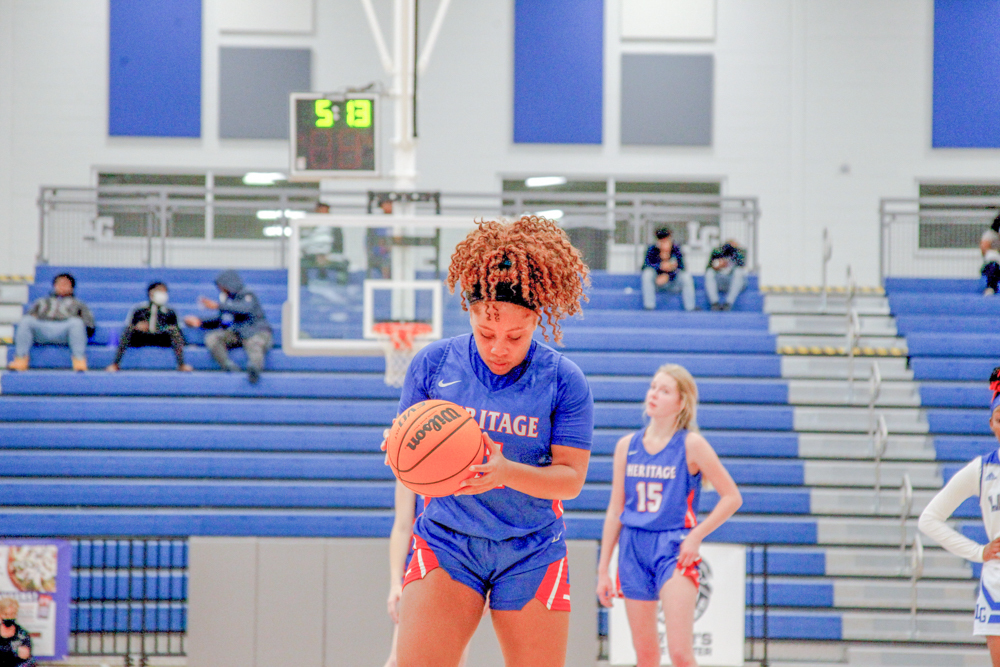 Senior Ianna Odulaja had 10 points in the Lady Hawks victory.