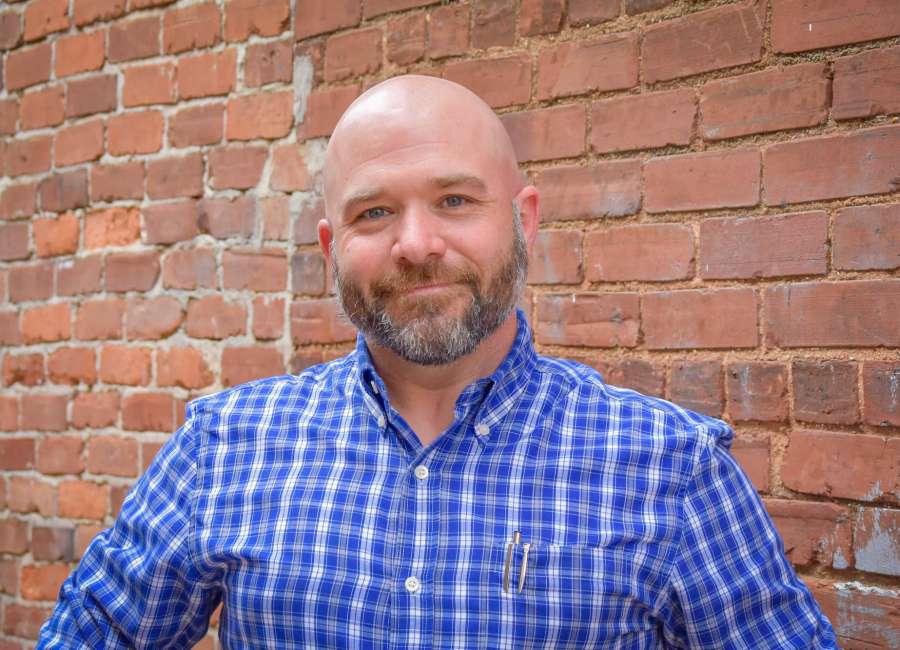 Kermit came to us during my senior year at Georgia State.
I was driving down a Fayette County backroad and spotted a forest green, 1961 Ford Econoline pickup truck sitting in a yard with a "For Sale" sign in the window.
A unique piece of mid-century Detroit engineering, it's one of the strangest looking trucks I've ever seen.
My dad and I returned to look at it and ended up making a deal with the owner. "Kermit" came home with us.
For a 40-year-old truck, Kermit was in pretty good shape but definitely needed some work.
The broken linkage on the three-on-the-tree transmission denied you the use of second gear, forcing you to make the jump from first to third gear.
And with the engine sitting beside me instead of in front, it made the road ahead painfully clear, especially without seat belts.
So comparatively speaking, the lack of a radio was pretty small potatoes.
But within a year of Kermit's purchase, things changed, and life soon came at me faster than ever.
My parents divorced after 30 years of marriage, and our family home was no more. Kermit came to stay with me in Atlanta until Beth and I married and set out for California.
My dad wound up taking care of Kermit but ultimately parked him in my aunt's pasture in Fayette County, only a few miles from where we originally found him.
I've been back home in Georgia now for almost eight years and knew something needed to be done, so I called an old buddy of mine who runs a body shop in Tucker and loves American gassers.
I needed a diagnosis, a game plan.
He came down to see Kermit and confirmed it was a worthy cause.
The following weekend, he sent his neighbor to bring it back to his shop – a beatific, high energy guy, spitting brief Zen parables as he thought out loud, working to solve the conundrum of extracting Kermit from this pasture.
Despite some soft ground and a faulty wench, a neighbor provided some timely tractor work that liberated Kermit from the field and loaded the truck onto a trailer bound for Tucker.
I shared some photos of the extraction on social media and was surprised by the reactions of my friends.
One noted the joy in "reclaiming the past." Her phrase struck a particular note with me.
I suppose I dragged my feet on Kermit because, despite the uniqueness of this truck, I associated it with a conflicted and bitter period in my life – a project never materialized because of the disintegration of my immediate family.
I felt entitled to fix Kermit under the conditions I wanted. When it didn't happen, I associated the truck with disappointment and resentment.
In retrospect, it was just selfishness. As an only child, it comes pretty naturally.
As I've gotten older, I've realized that your past doesn't define you, nor does it have the power to control your future.
You can't rewrite history, and sometimes we don't get the story we want, but we can choose to do something positive with the story we get.
Once that sinks in, a world of possibilities opens up. It's the closest thing you can get to a new lease on life.
Instead of viewing this truck as a reminder of a bad time, I choose to see Kermit as a material link between me and my father instead.
It's easy to look back on the past with regret, but it makes more sense to look forward with optimism, and that's something I plan on making a habit out of.
However, that optimism could wane once I see the projected cost of Kermit's revitalization.
Clay Neely is co-publisher and managing editor of The Newnan Times-Herald. He can be reached at clay@newnan.com