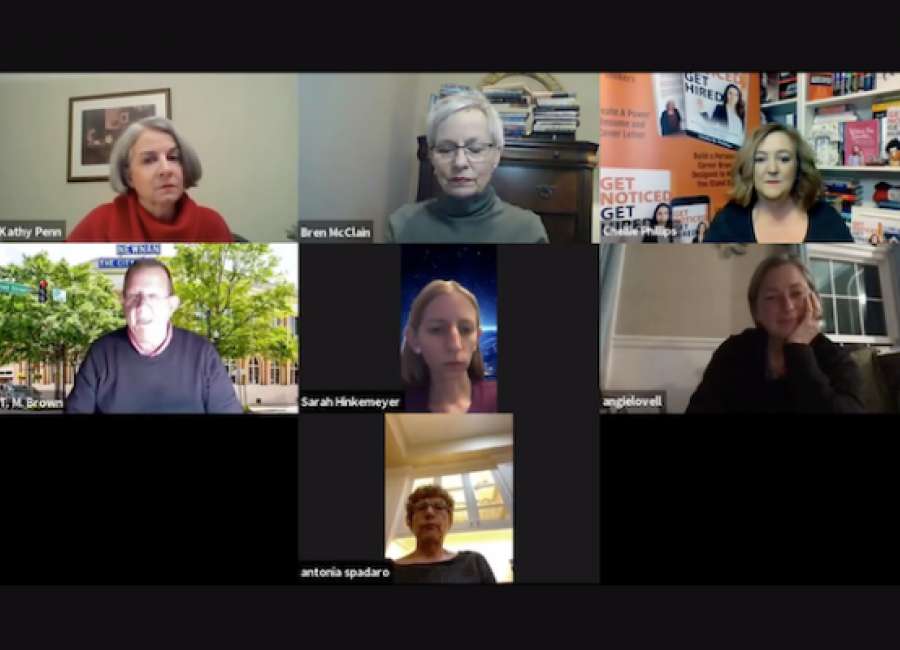 Hometown Novel Nights is hosting a kickoff event for its new Writer's Group in partnership with the Newnan Carnegie Library Thursday.
The virtual kickoff event will feature two guest speakers – Randy Gravitt and Valerie Valdes, according to Mike Brown of Hometown Novel Nights.
Gravitt is a Coweta County resident and a motivational and leadership consultant. Valdes is a local author who was featured in the August HNN program. She will be motivating authors and encouraging them to get involved in an author's network.
In addition to the speakers, Brown, Scott Ludwig, Angie Gallion and Sharon Marchisello of HNN are going to talk about monthly small group opportunities for writers in the area.
Brown said writers have been asking about starting small groups where they can share ideas and offer critiques for the last couple of years.
"I thought, 'Why not,'" Brown said. "It's writers helping writers."
Writers of any skill level are invited to participate in the small groups, Brown said.
Every three months, HNN plans on hosting a workshop with the Carnegie that everyone can join, with the small groups meeting in between.
The Writer's Group is a free event that will be held virtually Jan. 21 at 6:30 p.m. Registration is required on Eventbrite .
The regular monthly HNN author programs will return in February, with a panel of family and romance novel authors, Brown said. The March program will feature six local columnists.
For the time being, HNN events will still be virtual, Brown said. However, they are working on a hybrid model of events for when it is safe to do so.
Brown said they hope to start having audience participation events again this year, but they will also broadcast them live to reach a wider audience. Hosting hybrid events also allows them to have a guest author who can't come to Newnan but can still participate in the event.
Books from authors that speak at HNN programs are available for purchase at the Carnegie, and a portion of the sales goes back to the library.
For more information about HNN and upcoming events, visit its Facebook page .