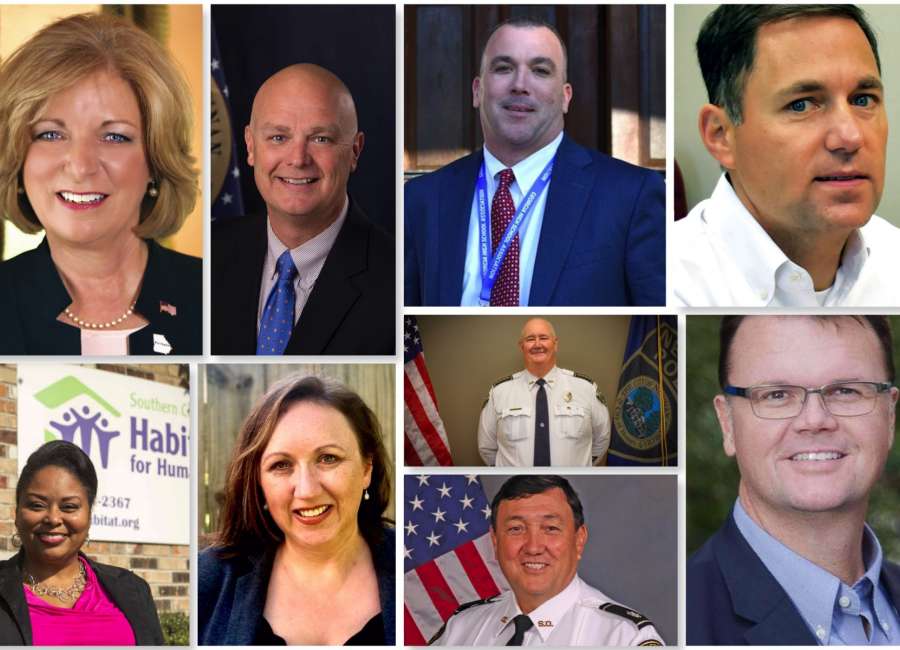 There's no question that 2020 was a challenging year for most people.
As we prepare to enter 2021, we asked several key community leaders in Coweta County their thoughts on this year, what they've learned and how they'll be preparing for 2021.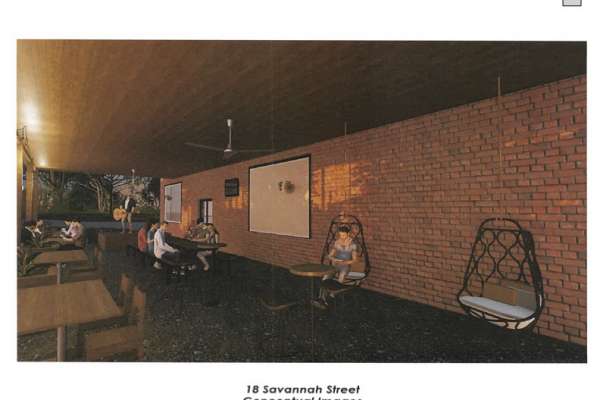 Cynthia Bennett, Meals on Wheels
What were some of the biggest challenges you faced in 2020?
The rapid rise in requests for home-delivered meals. We experienced a 20 percent increase in need from homebound elder adults who are unable to prepare meals for themselves.
The changes in protocols for our volunteers and staff to protect them and the frail, homebound adults we serve. The safe distance protocol was the most challenging for our volunteers and clients because they both miss the close interaction that is part of what Meals on Wheels of Coweta offers.
What are you most proud of this year?
The positive, quick response of staff to the increases in workload. We have continued to meet the needs of our clients as we work at maximum capacity.
The coalition built with other nonprofits through Coweta COVID Response Task Force. This has strengthened our network in the community. It has allowed for sharing of ideas and problem-solving.
What are you expecting or anticipating in 2021?
Continued growth in the number of individuals served and the number of meals prepared and delivered. We look forward to helping Coweta's increasing aging population remain in their homes as long as they are able.
We are grateful for and will continue to participate in the nonprofit coalition to bolster our effectiveness in our community.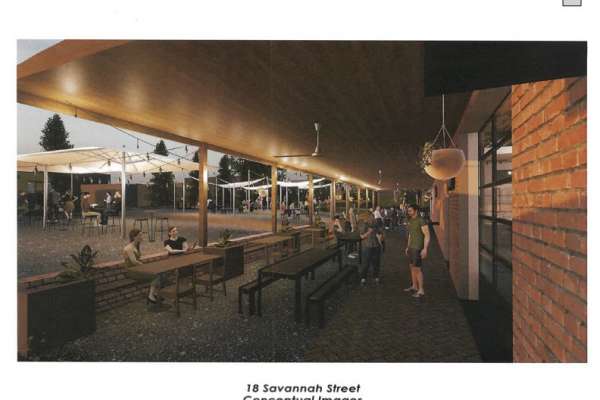 Michael Fouts, Coweta County Administrator

What were some of the biggest challenges you faced in 2020?
COVID-19 was one of the biggest obstacles we faced in 2020 – like so many others. As a county, we continued to adapt and evolve according to the latest safety guidelines while serving the needs of our community. We had to change how many of our departments operate, acclimate to delays in certain areas, including the development of the new Public Works building, and constantly adjust services, including our Tax & Tag Office, Court System, Library System, Recreation Department and Senior Services.
As you've written about in the past, we also had to manage real-time issues due to the pandemic in our Prison and Animal Services.
On top of COVID-19, we also faced challenges with the presidential and Senate elections. We are grateful for the many employees who volunteered to work extra hours during recounts and run-offs.
Despite these challenges, our employees continued to rise above and put the needs of our citizens first.
What are you most proud of this year?
As I just mentioned, I am most proud of our County employees who continued to serve the community during such a coarse year. All our departments stepped up and went above and beyond. A few callouts:
First Responders continuously putting the needs of our citizens first.
EMS developing new cleaning protocols in accordance with the latest COVID-19 safety guidelines.
County building staff creating new protocols for public building access.
Parks & Recreation implementing virtual activities and managing larger crowds on walking and biking trails while following all protocols.
In addition, COVID-19 has had a big impact on the mental health of so many. Through our partnership with Pathways, the Coweta Cares program has created a new platform to help our citizens. We have been hearing great feedback and are excited to change the stigma of mental health.
What are you expecting or anticipating in 2021?
We are gearing up for the distribution of the COVID-19 vaccine to our first responders and front-line workers. EMA will be working closely with the Georgia Department of Public Health on what we anticipate will be a great hope for 2021.
In addition, we are updating our Comprehensive Land Use and Transportation Use Plans and will be calling on the community for feedback. We hope to gather as many responses as possible.
As always, we will continue to look back on the previous year and evaluate what worked, what did not work and adjust accordingly.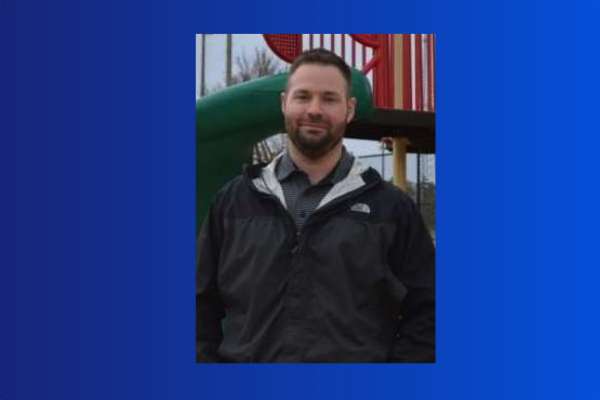 Jim Gay, Coweta County Parks and Recreation Director

What were some of the biggest challenges you faced in 2020?
Our greatest challenge of 2020 was undoubtedly being one of the first Parks & Recreation Departments in the state to resume operations following the suspension of Spring activities and Sports. We approached this in stages and slowly increased activity levels over a three-month period. Our first programs to resume were adult softball, baseball and youth flag football. Jim Johnson and Jett Smith did a great job with these programs and really established that we could run programs effectively even during a pandemic.
Once activities resumed the challenge became two-phased.
First was keeping our facilities and parks maintained, including cleaning, landscaping and preparing fields for activities the majority of the time with smaller crews for safety.
The second was managing programs and activities in a manner to keep participants and families safe.
What are you most proud of this year?
The year 2020 was a challenge for everyone, both professionally and personally.
When I reflect back on 2020; The Coweta County Parks & Recreation Department accomplished quite a bit considering the circumstances. Among these accomplishments: the expansion of road bike trails at Brown's Mill Park, the opening of Phase 1 of Madras Park and the implementation of online registration software.
However, what I am most proud of is the efforts of all of those involved with Parks & Recreation in our community. From our leadership in administration, Parks & Recreation staff and support departments within Coweta County government to our volunteers and contracted instructors running our youth sports and programs. It was a privilege to work alongside them to restore recreational opportunities to our community.
I believe that long term, 2020 will be a year we will reflect upon and recognize as a time where we all became a bit stronger from what we endured.
What are you expecting or anticipating in 2021?
I expect our staff and associated organizations to continue to expand upon the success we experienced in the fall of 2020. Throughout this process, we have learned a great deal about how to program during a pandemic, and until these conditions are no longer prevalent, we will continue to remain vigilant in keeping participants and park users safe while maintaining our efforts to provide and expand recreational services to the community.
Participation and demand for passive recreational opportunities increased drastically within our community in early 2020. We anticipate these activities becoming more of a focal point for our department and hope to bring some exciting events to our community very soon.
I also expect our staff to get back on track by introducing some new opportunities within our parks. This includes some added amenities, as well as programs and classes.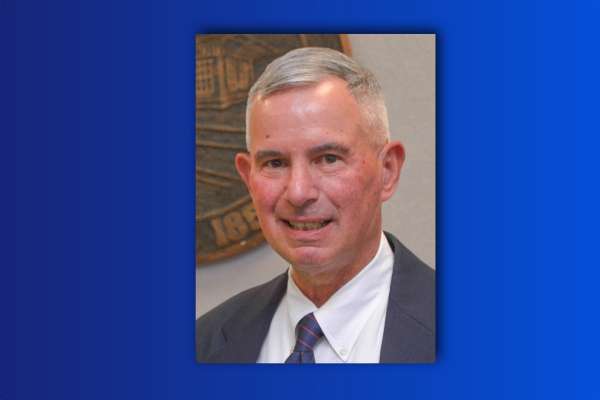 Al Grieshaber, Grantville City Manager

What were some of the biggest challenges you faced in 2020?
The balance between keeping the City operating and providing essential services for our residents, while keeping our employees safe and our facilities secure and operating.
What are you most proud of this year?
The services provided to our residents despite the threat of COVID-19.
What are you expecting or anticipating in 2021?
More of the same until the public health emergency is lifted.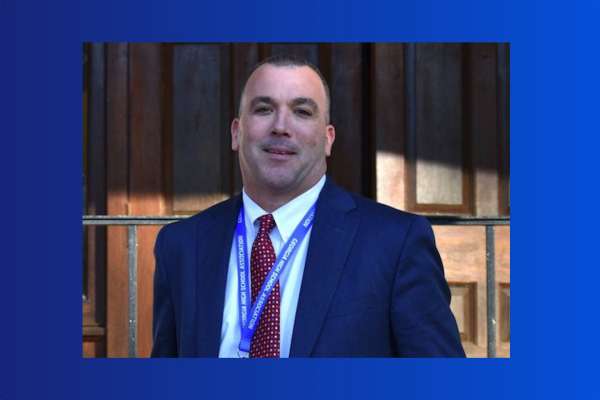 Evan Horton, Coweta County Schools Superintendent

What were some of the biggest challenges you faced in 2020?
Without a doubt, the biggest challenge that our team faced in 2020 was the uncertainty surrounding COVID-19 and its impact on our schools. We just weren't sure how things were going to go while we were planning for the start of the school year over the summer. Trying to manage that uncertainty while trying to make sound decisions with very little information really made for many sleepless nights.
What are you most proud of this year?
I am proud of our employees' perseverance and their devotion to our students and our community throughout all of this uncertainty. They have risen to the occasion with each new challenge that has been presented to them. The entire Coweta County School System team has been amazing.
What are you expecting or anticipating in 2021?
I anticipate that we will all continue to be challenged in new ways in 2021. COVID will still be with us for a while, and we will continue to have to manage its effects on our lives and our school system. We will continue to adjust to meet the needs of our students and our community to the best of our ability.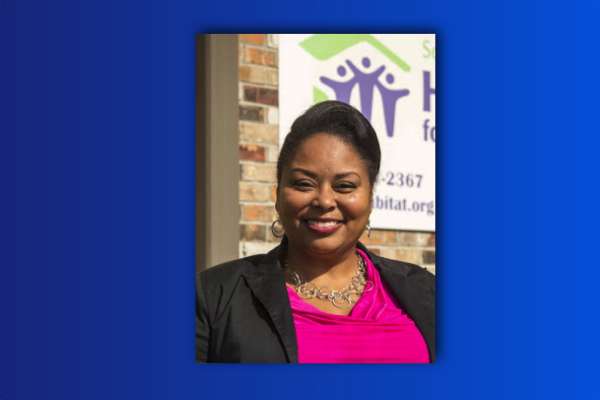 Cynthia Jenkins, Councilmember, Habitat for Humanity

What were some of the biggest challenges you faced in 2020?
I am sure saying 2020 was an unusual and trying year is the understatement of the century. I have seen friends and partner families at Habitat lose jobs, battle COVID-19 and pass away from it. We've seen small businesses struggle and innovate to keep their doors open and patrons safe. Our schools have risen to the challenge to accommodate virtual and in-person school options and keep everyone safe. Our hospital has handled its normal responsibilities and pandemic.
Yet, we've seen a community step up to help where they can. People did more takeout to support the businesses. More people are making adjustments to our "normal" to do their part to keep us safe.
What are you most proud of this year?
Personally, I have had to try to look at the unexpected blessings of the year. Although many people are over the togetherness, we've seen more of our immediate families than any other time. I know I have seen more of my parents than in any recent years. I have had the honor of running errands and cooking more for them. I will treasure dinners on the back porch, cutting my dad's hair, and doing my mom's hair. I've heard others say they have done more outdoor activities like family bike riding and visiting state parks.
What are you expecting or anticipating in 2021?
Though it's been difficult, there have been a few bright spots, and I am grateful for those. As for 2021, we are starting off with the pandemic still in surge, so we can't act as though everything will go away at midnight. Yet if we continue to practice safety measures, support our local economy and look for the blessing and to be a blessing to others, we will get through it and thrive.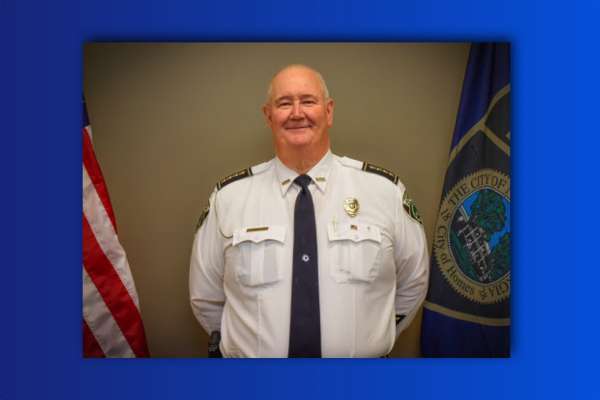 Buster Meadows, City of Newnan Police Chief

What were some of the biggest challenges you faced in 2020?
Getting personal protective equipment for all of our personnel. Due to the shortage, we had to pay exceedingly high prices to obtain the items needed for their protection. It usually took weeks and months to get the equipment in. We had always been told that the National Strategic Stockpile would supply for health care and first responders, but then found out that they do not supply to first responders at all. Then having to rely on GEMA – they did not have a stockpile to draw from which left us on our own to supply the PPE's needed. Without the help of our citizens, we would have been at terrible odds with protection for our personnel.
Then when the protests started, again it drained our officers, since they were working around the clock to protect our citizens and the protesters.
Both of these challenges put a strain on the police department's budget and the city budget.
What are you most proud of this year?
The diligence of our officers in providing service to our citizens while maintaining personnel safety for their selves and the citizens they were assisting. The officers performed their duties without hesitating or complaining. They maintained their professionalism in face of national criticism for the action of a few officers from across the United States. I am proud of all of our personnel for continuing to serve the citizens of Newnan and Coweta County in unusual circumstances.
What are you expecting or anticipating in 2021?
I'm expecting to see people more willing to work together for the betterment of our country. We have seen hard times before, but we have always overcome and moved forward. I look forward to our department to move forward with better training, more involvement within our communities and better relations with all citizens.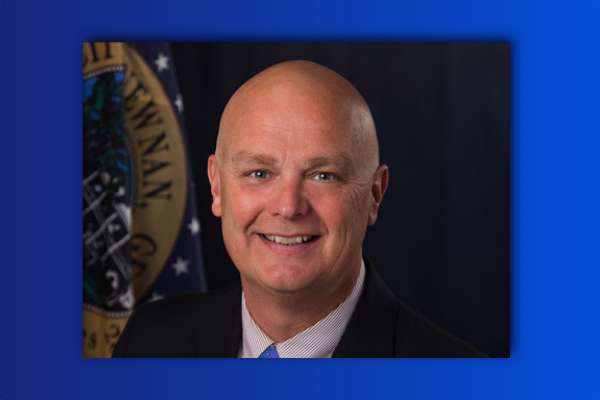 Cleatus Phillips, City of Newnan City Manager

What were some of the biggest challenges you faced in 2020?
It has been said several times, but we had no playbook for responding to COVID, and it seemed like every time we developed what we thought was a solid plan, changes to the plan were required almost immediately. We know a lot more about COVID at the end of 2020 than we did in March, but plans are still ever-evolving as new data or situations arise.
What are you most proud of this year?
Most of our team members do not have the ability to work from home, so we were faced with fighting the COVID challenge while still providing services to our citizens. They really stepped up and continued to deliver these services with no hesitation or complaints. It certainly took a huge team effort at times due to quarantines. I can't recall any of our team saying they cannot deliver a service due to COVID.
What are you expecting or anticipating in 2021?
We are planning for much of the same for 2021, especially the first half of 2021. The longer the pandemic exists, the larger the concerns about the sustainability of the economy. Our local economy has been very strong during the pandemic, but we will need to continue to make moves that will sustain that success long-term. The impacts of the vaccine will be interesting, but our surveys are showing that only 30-40 percent of the local population are willing to take the vaccine. Hopefully, the early rounds will show little to no side effects, and the number of participants will increase dramatically.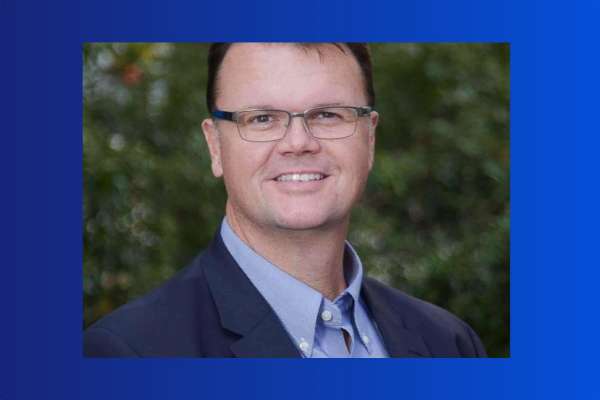 Michael Robertson, CEO Piedmont Newnan Hospital

What were some of the biggest challenges you faced in 2020?
If you ask anyone, especially those in health care, their answer is probably COVID-19. This year has been a year like no other, and has challenged the traditional way we all perform our daily routines, both professionally and socially.
At Piedmont Newnan, we began treating our first COVID-19 patients in March. Since then, advances in clinical protocols have improved our ability to treat patients with this truly novel disease – it did not exist a year ago, but we are learning all the time – and to help them recover. As part of our efforts, we have created additional bed capacity to handle both COVID-19 and non-COVID-19 patients. We are consistently planning for ways to manage capacity – locally and across our system – during this pandemic and otherwise. It is unknown when the numbers will plateau, but we stay prepared to face the challenges this pandemic presents. This year with COVID has been hard on everyone in our community, including our staff, but I believe our team has overcome the challenges that have come their way.
What are you most proud of this year?
Across the hospital, our team is working relentlessly on the front lines to keep the Coweta County community safe and healthy. Our employees come to work every day with a positive attitude and the determination to make a difference in every life they touch. I'm very proud of the hard work that our team has put in daily and the difference these efforts have made in the lives of our patients, staff and community. Together, we are achieving great things, and I am thankful for the incredible team we have here at Piedmont Newnan.
What are you expecting or anticipating in 2021?
These last weeks of December have been exciting in the fight against COVID-19 as we began administering vaccines to our first phase of health care workers here at Piedmont. I look forward to having enough supply of the vaccine to be able to offer it to our entire workforce and eventually our patients and the community as a whole. In the meantime, let us continue our work to protect each other and our community by practicing the 3 W's: Wear a Mask, Watch Your Distance and Wash Your Hands.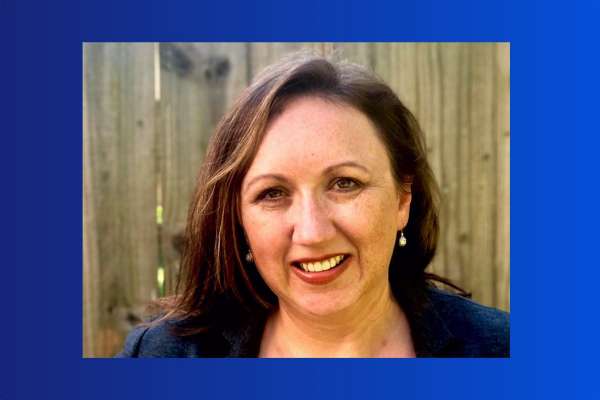 Ruth Scott, Mental Health Support Coordinator, Coweta County School System

What were some of the biggest challenges you faced in 2020?
The first challenge would be the increase in anxiety and depression in our students and staff while facing COVID-19. As a community, we are all collectively experiencing trauma due to this unknown pandemic. Then there was the additional layer of strong emotions and trauma surrounding the murders of Ahmad Aubry, Breonna Taylor and George Floyd and the subsequent protests against police brutality and cries for social justice. These events made it impossible to ignore the deep divisions in our country, and we cannot pretend that this is not a significant issue that also deeply affects our students and schools.
What are you most proud of this year?
I am so encouraged by the conversations that are happening in our community and schools surrounding diversity and inclusion, bullying, social justice and racism. I am so proud of our school counselors who have worked tirelessly to identify students who are at risk and reach out to them to help encourage, solve problems and put safety plans and counseling in place to support even those who are not in the buildings. They do all of this even though they are also struggling with the added stress and anxiety!
What are you expecting or anticipating in 2021?
I anticipate greater collaboration among our community providers and increased funding for mental health programs and supportive services. Ultimately, I hope and pray that we see healing and unity during the next year.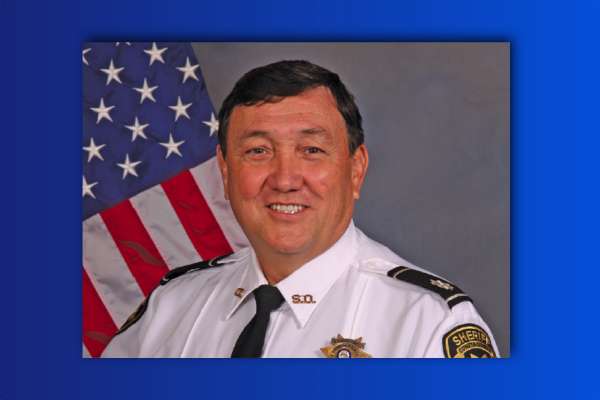 Lenn Wood, Coweta County Sheriff

What were some of the biggest challenges you faced in 2020?
The biggest challenges of course were the situations with COVID-19 protocols and keeping our men and women safe while still doing the service we were sworn to provide.
What are you most proud of this year?
I am most proud of the men and women at the Sheriff's Office who put their fears and own health aside to show up for work every day. It is a very hard decision with all the unknowns about the spread of the virus. We definitely didn't want to take it home to our families. Their dedication to Coweta County and their oaths to provide safety and protection to all of Coweta County proves they love what they do. I can't forget the citizens of Coweta who make it easy to provide the service because of the way they support us also.
What are you expecting or anticipating in 2021?
We are entering into a new era of police work, and we need to be prepared for it. I have policed for 42 years now in Coweta County, and change has been a constant with the growth and traffic. We must remember why we do this job, and it is not for our own gain but for the people who entrust us with the power to do the job. 2021 is going to be about training and more training to make sure our men and women on the law enforcement side and the jail side are equipped to handle every situation.
We will also continue to work on our community involvement because it is hard to mistreat people you have built a relationship with.