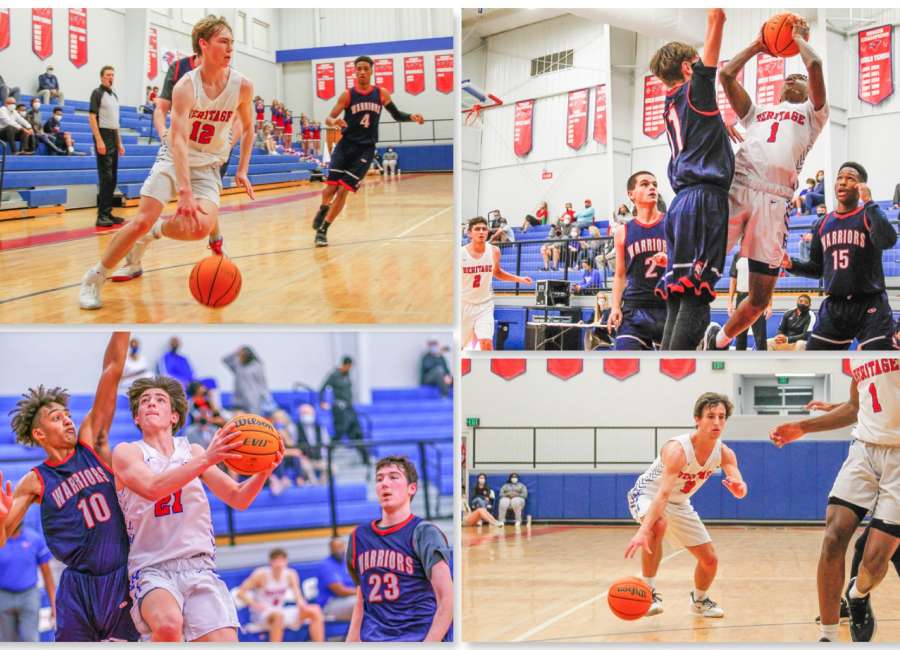 The Heritage Hawks won their second game in a row on Monday night 59-48 against the Oak Mountain Academy Warriors.
After their dramatic last-second win against Central Christian last week, Head Coach Joab Jerome has his team playing their best ball yet at the right time of the season.
The Hawks have five remaining games on the schedule, all against Region 4A Private opponents. They control their own region and playoff seeding possibilities.
Against the Warriors, the hero from last week, Bank Coggin, had 17 points, and freshman Max Skidmore followed with 16.
The Hawks travel to Columbus on Friday and Saturday to face Brookstone and St. Anne Pacelli.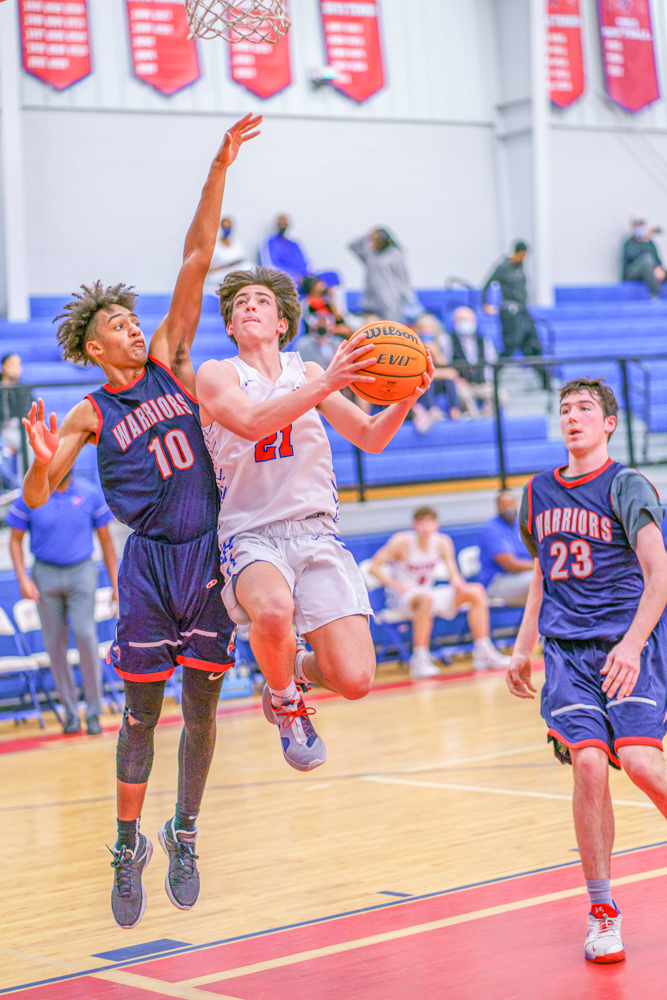 Ellis Coggin tries to draw the foul on his way to the basket. (photo by Chris Martin)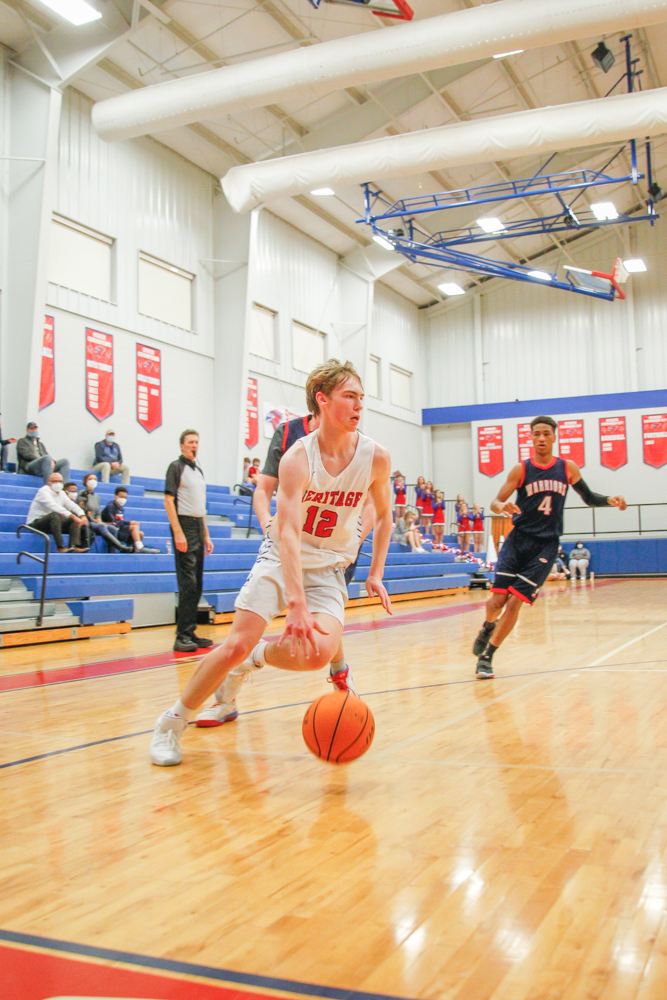 Freshman Max Skidmore was solid once again with 16 points for the winners. (Photo: Emily Walker)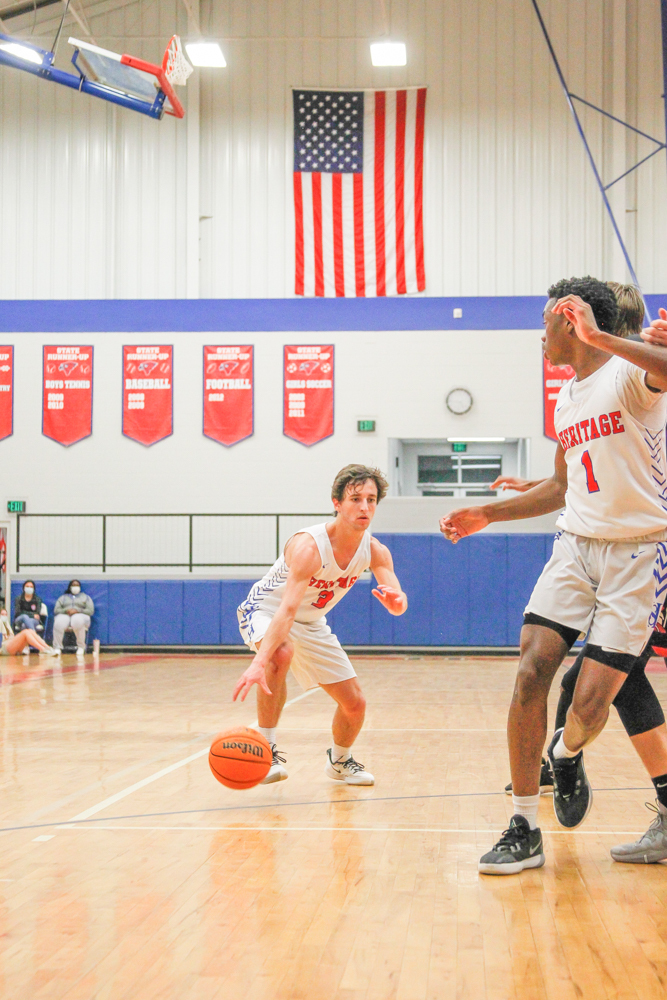 Last week's hero, Banks Coggin, led the Hawks in scoring with 17. (Photo: Emily Walker)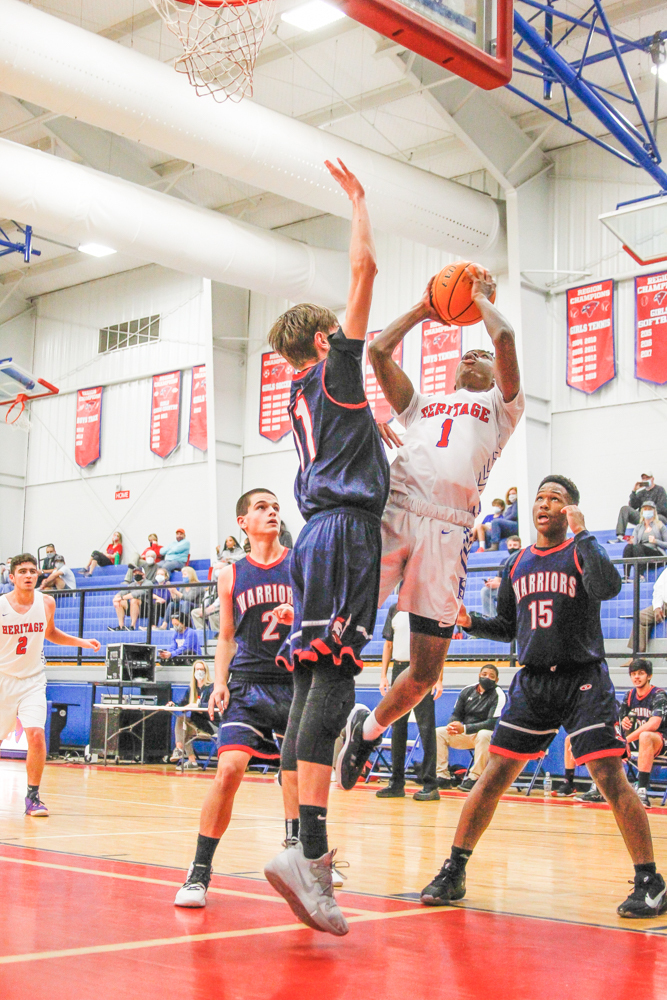 Emanuel Melvin will not be denied as he takes the ball to the hoop. (Photo: Emily Walker)