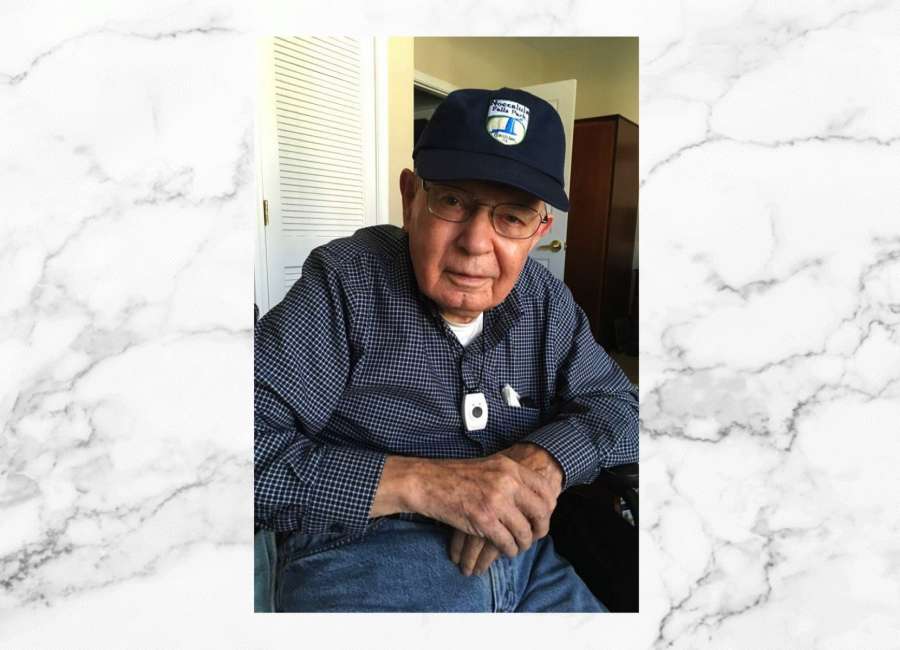 Harland L. Minnich, Jr., age 92, passed away December 30, 2020 in Newnan, GA.
Born in Knoxville, TN and lived most of his life. He graduated from Knoxville High School and later attended the University of Tennessee. He was a WW II veteran, serving in the U.S. Marine Corps 2nd Marine Aircraft Wing. In 1988 he retired from HUD as Program Manager in the Community Development Division. He was a long-time member of the United Methodist Church.
Harland was preceded in death by his parents and sisters; his beloved wife of 65 years, Charlotte Ann Jones Minnich; and his daughter, Susan Lee Minnich Knight. He is survived by his daughter and son-in-law, Beverly M. and Barry W. Simmons of Newnan, GA; son and daughter-in-law, Dr. Thomas E. and Candice N. Minnich of Beaufort, SC; grandchildren, Cole B. Simmons; Caitlin E. Simmons; Laura Beth and husband, Adam, Meyer; LeAnna Parke Minnich; Joshua S. Lance; great-grandchildren, Zoe, Zane, and Bruce Simmons; Raelee, Dax, and Niley Meyer.
Family and friends will gather for a graveside service on January 8, 2021, at 3 p.m. at Berry Highland Memorial Cemetery in Knoxville,TN. Reverend Allen Kelley will lead the memorial service. Harland asked that in lieu of flowers, donations may be made to charities of one's choice. Condolences may be expressed to the family online at www.mckoon.com.
Arrangements are by McKoon Funeral Home, Newnan, GA. 770-253-4580