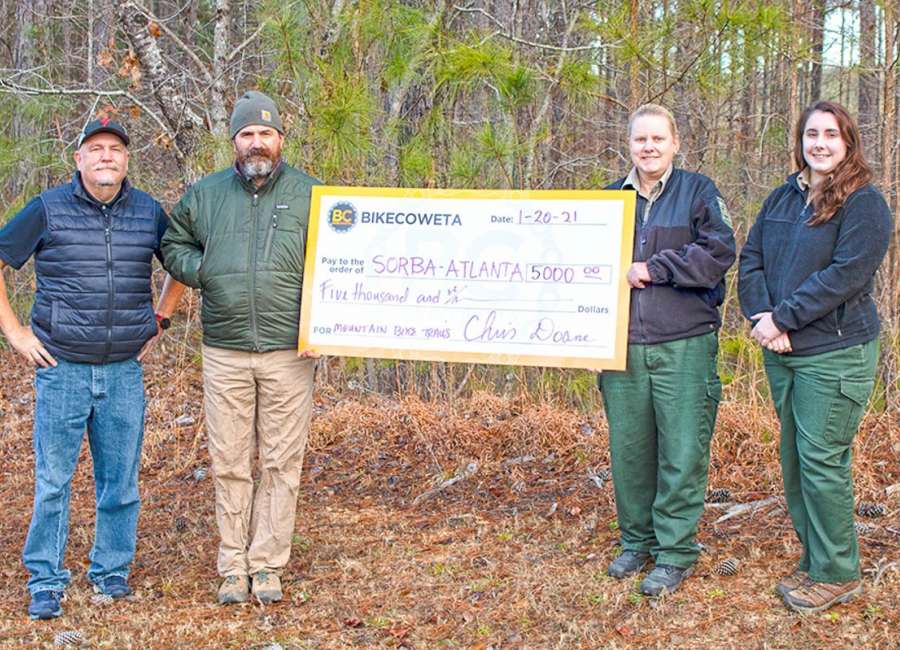 SORBA Atlanta recently received a $5,000 grant from Bike Coweta to help fund the construction of a new mountain bike trail at Chattahoochee Bend State Park.
The trail will be called the Campground Loop and will provide 3 miles of beginner-level trail accessible from the park's main campground.
The construction of the Campground Loop is part of a larger trail project that one day promises to provide up to 20 miles of mountain bike trails. The goal of the project is to provide trails that accommodate all user levels from beginner, intermediate to expert.
The $5,000 grant will be used to fund equipment and operator costs associated with the project. SORBA Atlanta plans to schedule volunteer workdays so that local trail advocates can get involved.
For now, the trail kicks off a long-term project at Chattahoochee Bend that's been years in the making according to Bike Coweta Board Member Chris Doane.
"The demand for mountain bike trails in Coweta and the Atlanta area continues to grow. This project aligns with Bike Coweta's mission of advocating for bike amenities that provide locals a place to safely ride," Doane said. "Statistics have shown that bike trails have an economic impact on local economies.
"The development of Chattahoochee Bend into a significant mountain biking destination depends greatly on funding and the will of advocates for this project both on a local and state level," he continued. "That's why Bike Coweta selected this project."