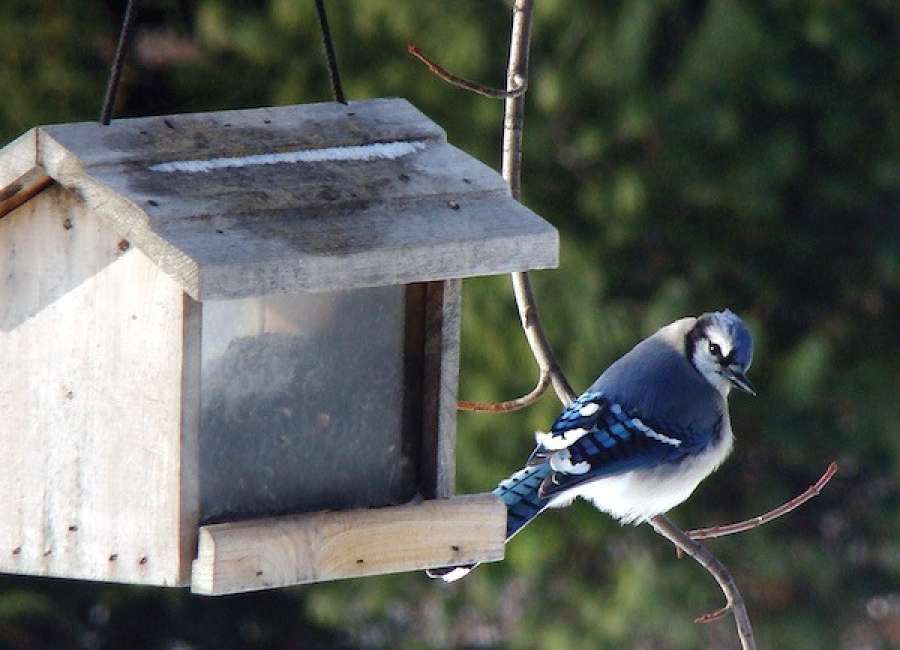 Despite the COVID-19 pandemic, Georgia Audubon is continuing to offer digital resources for bird and nature lovers across Georgia.
"We are taking steps to ensure that our staff, our volunteers and our communities are safe, but our work for Georgia's birds continues," according to Georgia Audubon's website .
Georgia Audubon is continuing to offer a variety of webinars and digital resources to help Georgians gain a better understanding of its work and the birds that surround us.
The organization has also begun offering limited in-person field trips and events, with safety protocols in place. Upcoming events are shared in the bimonthly e-newsletter, BirdBuzz, and updates are posted on its Facebook , Instagram and Twitter pages, as well as on the website.
If you are interested in a program with an associated fee but cost is a burden, Georgia Audubon Scholarships are available.
Here are some upcoming programs from Georgia Audubon.
Virtual Field Trips on Facebook
Every other Friday, 9 a.m.
Visit the Georgia Audubon Facebook page every other Friday at 9 a.m. for a virtual field trip with Georgia Audubon staff and volunteer trip leaders as they explore their yards or nearby birdy patches and talk about what they're seeing.
Posted recordings of some of the virtual field trips are available on the Georgia Audubon YouTube Channel .
Georgia Audubon Bird Stories: Whoo-Ku Haiku, by Maria Gianferrari
Friday, Feb. 19, 9:30 a.m.
Free event
Georgia Audubon will host a free event Feb. 19 at 9:30 a.m. for Georgia Audubon Bird Stories. The book will be Whoo-Ku Haiku with Maria Gianferrari.
Registration is available here .
Webinar/Facebook Live: Birdability Virtual Field Trip
Saturday, Feb. 20, 10 a.m.
Free event
Georgia Audubon has partnered with Birdability to host free monthly live virtual field trips highlighting accessible trails, birders who experience accessibility challenges, and birds from around the country.
You can tune in via the webinar, registration is available here , or live on Facebook at facebook.com/georgiaaudubon .
Birdability is dedicated to making birding accessible for everybody by addressing the exclusion of people with disabilities in outdoor recreation. Learn more at birdability.org .
Night Hike at Chattahoochee Nature Center
Saturday, Feb. 27, 7 to 9 p.m.
$12 general public/$10 Chattahoochee Nature Center or Georgia Audubon member
Winter is one of the best times of year to explore nature at night. Join Georgia Audubon to listen for the sounds of winter in the woods and gaze up at the stars, while enjoying the crisp air of the season.
A campfire, where you can roast a marshmallow, will be waiting as you wrap up the evening. All ages are welcome.
If cost is a burden, scholarships are available. Fill out the Georgia Audubon Scholarship form to apply.
Due to COVID-19, trip attendance is limited to 12 people and pre-registration is required. Register here .
Webinar: Georgia Audubon Monthly Meeting
Sunday, Feb. 28, 3:30 p.m.
Free event
Georgia Audubon's February monthly meeting will feature a virtual tour of the Three Billion Art Exhibit Brickworks Gallery Owner Laura Adams.
"Three Billion" is a group show of art curated by Brickworks Gallery owner and artist Laura W. Adams at the Hudgens Center for the Arts. In this show, Adams has curated a group of 10 artists from the Atlanta region and beyond whose work focuses on environmental themes and wildlife declines.
In this monthly meeting, Adams will host a virtual tour of the exhibit and speak with some of the artists whose work will be on display. The name "Three Billion" refers to the recent report published in Science magazine on the loss of some three billion of our North American birds in the last 50 years.
The artists in this show have come together to display art that speaks to this horrifying loss, its causes and its solutions, as well as to the beauty and awesomeness of birds and their environments. The artists hope to bring more awareness of this unfolding tragedy and its potential solutions, through the medium of art.
The show opens on Feb. 6 and runs through April 24. The Hudgens Center for the Arts is located in Duluth in the Infinity Energy Center complex.
Laura W. Adams is a collage artist whose work depicts the forests, wildlife and wildflowers of the world. She concentrates her subject matter on the flora and fauna and birds that live in areas around her. An avid birder and hiker, Adams' work brings the viewer into the emotional and spiritual connection she feels in the presence of nature.
The source material Adams uses for her collages include found items from nature, textured papers, painted papers and exotic patterned papers that have been cut up, layered and adhered with acrylic medium. Often, 10 or more layers of material are used to create a single work. The result is a "painting" with a distinct, 3-D effect.
Adams has shown her work in galleries and juried exhibitions throughout the United States. Her pieces are owned in a number of corporate collections as well as private collections around the world.
Registration for the meeting can be found here .