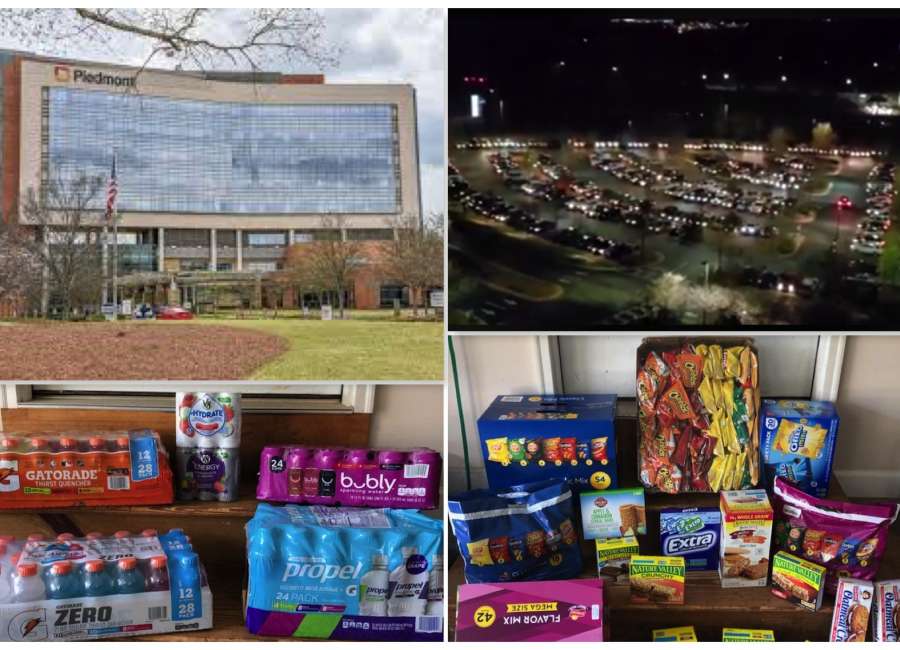 Lake Redwine resident Ashley Washington knows the stresses employees in the ER can face, even on the best of days.

With Coweta now reporting record numbers of COVID-19 cases, Washington said hospital employees are working harder than ever.
Several weeks ago, Washington read an article on social media about the surging numbers of
COVID patients being treated in the hospital.
As a former ER nurse, Washington said she knows the feeling of being so busy that it's impossible to find time to eat and wanted to help.
In response, she organized a fund to receive donations from Lake Redwine residents to help provide food, snacks and beverages for members of the ER.
Working with Partners Pizza II and Dunc's BBQ Kitchen, Washington helped provide meals for over 40 members of Piedmont Hospital. She also provided healthy snacks and electrolyte-rich drinks to accommodate two night shifts.
"The staff was so overwhelmed with what we provided," she said. "When you're struggling with patient loads and COVID cases, things like that mean a lot."
But Washington isn't just aiming to provide physical nourishment.
The morale boost of last spring's parking lot prayer vigil made a significant impact, Washington said, so she decided to rally community members to show their appreciation again.
"Last spring, the (COVID-19) numbers aren't where they are now," she said.
This time, Washington enlisted the help of Coweta's first responders, including both Newnan police and fire departments, along with Coweta County Fire Rescue and the sheriff's office, who will utilize the lights from their service vehicles.
The event is set for this Sunday at 6:45 p.m. Those interested in attending are encouraged to come, but to utilize the Blue and Orange parking lots to avoid blocking entrances to the hospital or emergency room.
"It's a strong sense of community coming together to show their support for everyone's efforts in the fight against COVID-19 and prayers for healing and strength."