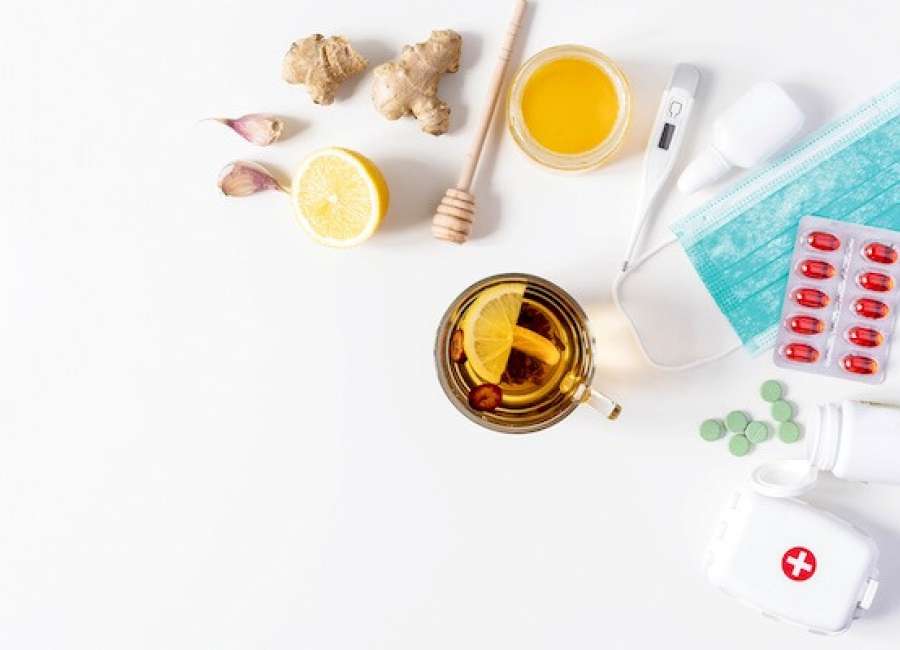 Two influenza-associated deaths have been reported in Georgia so far this flu season, according to a recent report from the Georgia Department of Public Health.
The deaths were reported in the week 52 flu report, from Dec. 20-26; however, one of the deaths occurred in week 50, and the other in week 51. One of the reported flu deaths was in the age category 50-64, and the other death reported was age 65 or older.
Seventeen people in the metro-Atlanta area have been hospitalized for the flu so far this season, according to the DPH.
The DPH reports that spread of the flu in Georgia remained minimal during the most recent reporting period, ranking flu activity as a 3 on a scale of 1-10.
Nationally, the Centers for Disease Control and Prevention reports that seasonal flu activity remains lower than usual for this time of year. Most states are reporting minimal or low flu activity, with only one state, Mississippi, reporting moderate flu activity.
The CDC added that "influenza-like illness" activity levels may be impacted by the COVID-19 pandemic.
One influenza-associated pediatric death occurring during this flu season was reported to the CDC. This death was associated with an influenza B virus with no lineage determined and occurred during week 48, the week ending Nov. 28.
Hayla Folden with District 4 Public Health said we are in for a potentially rough winter with the flu and COVID-19 spreading at the same time.
"I can't imagine anything worse than having both COVID-19 and the flu at the same time, which can happen," Folden said.
Folden said getting a flu shot is the best way to prevent a severe case of the flu, as it decreases your risk of being hospitalized.
The CDC has a vaccine finder search engine where you can find locations to get a flu shot near you at www.vaccinefinder.org .
Folden said with colds, the flu and COVID-19 circulating this winter, it is extra important that you don't go to work or school if you feel sick. She said even if you only have a low-grade fever, stay at home and give yourself 24-48 hours to see what happens.
Influenza and COVID-19 are both contagious respiratory illnesses, but they are caused by different viruses. Flu and COVID-19 share many characteristics, including:
Fever or feeling feverish/chills
Cough
Shortness of breath or difficulty breathing
Fatigue
Sore throat
Runny or stuffy nose
Muscle pain or body aches and headaches
Vomiting and diarrhea (more common in children than adults)
Because some of the symptoms of flu and COVID-19 are similar, it may be hard to tell the difference between them based on symptoms alone, and testing may be needed to help confirm a diagnosis, according to a release from the DPH.
Both the flu and COVID-19 spread in similar ways. Droplets or smaller virus particles from a sick person can transmit the virus to other people nearby. The smallest particles may linger in the air, and another person can inhale them and become infected.
The DPH offers tips to help protect against the flu or any respiratory illness, including COVID-19:
If you have symptoms, stay home from school or work.
Practice social distancing by keeping 6 feet between you and others.
Wearing a mask or face covering in public.
Wash your hands frequently and thoroughly. Alcohol-based hand sanitizers (at least 60 percent alcohol) are the next best thing if there is no access to soap and water.
Cover your nose and mouth when coughing and sneezing to help prevent the spread of viruses. Use a tissue, or cough or sneeze into the crook of your elbow or arm.
Avoid touching your face, as germs can get into the body through mucous membranes of the nose, mouth and eyes.
Everything you do to help prevent the flu will also help prevent COVID-19, according to the DPH. If you do get sick and think you may have the flu, contact your health care provider right away.
For more information about flu and how to prevent it, visit dph.ga.gov/flu or flu.gov .