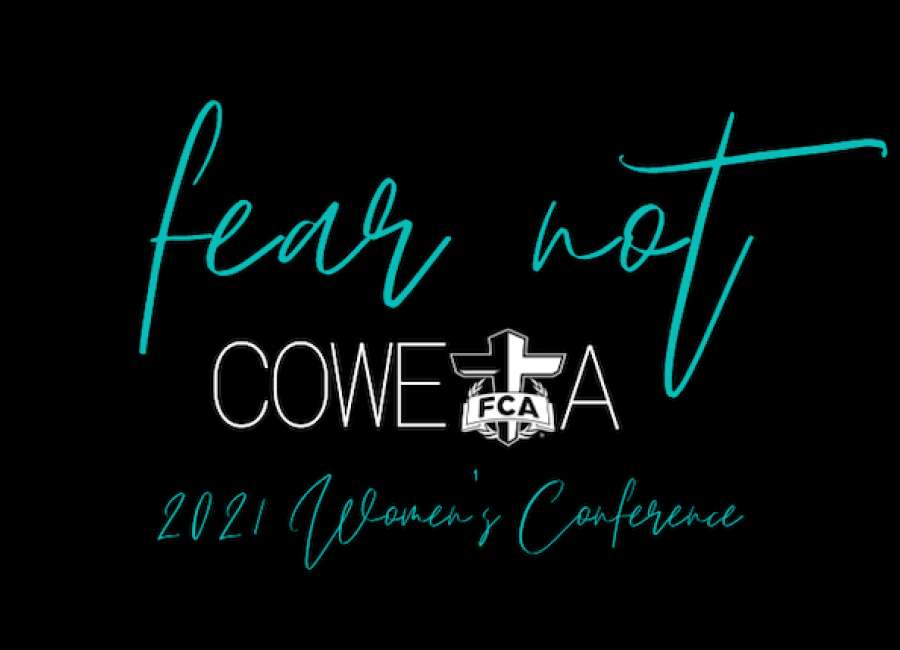 "Fear Not" is the theme of this year's Fellowship of Christian Athletes women's conference, which will take place Feb. 6.
The conference will be held at Crossroads Church from 9 a.m. to 4 p.m. Check-in and breakfast begins at 8 a.m.
The conference is a free event for middle and high school girls who live in Coweta. This is the second year Coweta FCA has hosted the women's conference. Last year's keynote speaker was volleyball legend Kele Eveland, the first woman to have her jersey retired at Georgia Tech.
Speakers for this year's conference will include FCA Board Member Kalea James, Pam Thompson and collegiate swimmer Lauren McGuire.
Coweta local Aubrie Gruber will be the keynote speaker this year, sharing experiences from her life on the theme of "Fear Not," according to FCA Coweta County Area Director Tamara Ledford.
There will be photo ops, door prizes, breakout sessions, a free sweatshirt and lunch from the Mad Mexican.
Participants must register, and there are only 100 spots available due to the COVID-19 pandemic. COVID-19 guidelines will be followed at the event including social distancing and mandatory masks.
"I'm mostly looking forward to seeing how these girls respond to the Holy Spirit that day," Ledford said.
Ledford said given everything that's taken place since last year's conference, she feels a sense of urgency to encourage the students to pursue their relationship with God.
"I know that every speaker and breakout opportunity is going to be focused on that," Ledford said.
Registration for the conference can be found at www.cowetafca.org/womensconference .