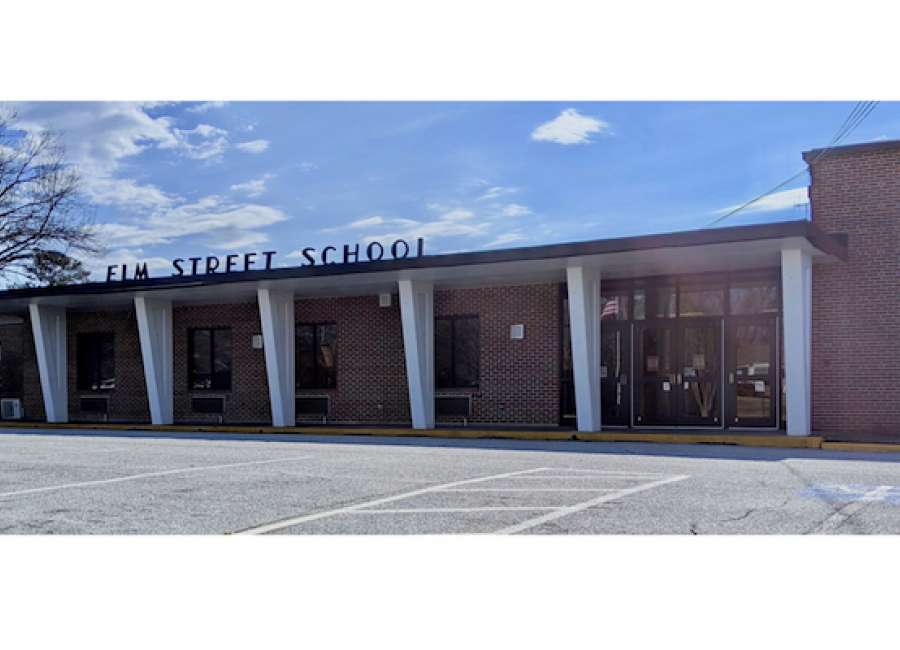 Elm Street Elementary has been honored nationally as a top-performing Title I school.

Elm Street was one of two Georgia public schools recognized as a National Elementary and Secondary Education Act Distinguished School. The distinction is awarded to two of the highest-performing Title I schools in each state, and only the top 5 percent of Title I schools are eligible to apply.
"This is a collective honor that was earned by every part of our school community, from our fantastic and supportive parent community to our students and teachers and other support staff," Principal Kristi Hildebrand said in an announcement video posted on the school's website. "This is quite an honor. Congratulations to each and every Elm Street Eagle. Individually and collectively, we are proving that every learner matters."
ESEA was originally passed as part of the Lyndon B. Johnson administration's War on Poverty campaign in 1965. Its goal is to improve educational equity for students from lower-income families by providing federal funds to school districts serving poor students.
Those funds are distributed through the Title 1 program, which allots them according to formulas based on census poverty estimates and the cost of education in each state. The additional resources are aimed at helping to ensure that all children meet challenging state academic standards, according to the U.S. Department of Education.
State School Superintendent Richard Woods praised Elm Street and St. Simons Elementary, the other Georgia public school receiving the national distinction.
"St. Simons Elementary and Elm Street Elementary are both working hard not just to improve students' academic achievements, but to expand the opportunities available to them," he said. "This is a well-deserved national honor for the faculty, staff and students of each school."
The honorees are selected based on academic achievement – as determined by the school's College and Career Readiness Performance Index score, including year-over-year improvement – poverty level, and initiatives implemented over the past two years that resulted in outstanding academic achievement among traditionally underserved subgroups of students.
At Elm Street Elementary School, that has meant the implementation of initiatives like "Brainy Tuesday." The program expands opportunities for students in the gifted model while strengthening support for students at all levels of achievement.
It is one of many initiatives that has resulted in strong gains for Elm Street's student subgroups, including economically disadvantaged students, students with disabilities, and Black and Hispanic students.
School officials say Elm Street has focused on student ownership of learning, allowing students to set achievement goals and track their progress. The school's CCRPI score increased from 81.8 in 2018 to 91.9 in 2019, and the school has a five-star school climate rating.
Each winning school will receive a $20,000 grant from the GaDOE Title I, Part A program to allow the school team to attend the virtual national ESEA Conference, as well as to support each school's Title I initiatives.