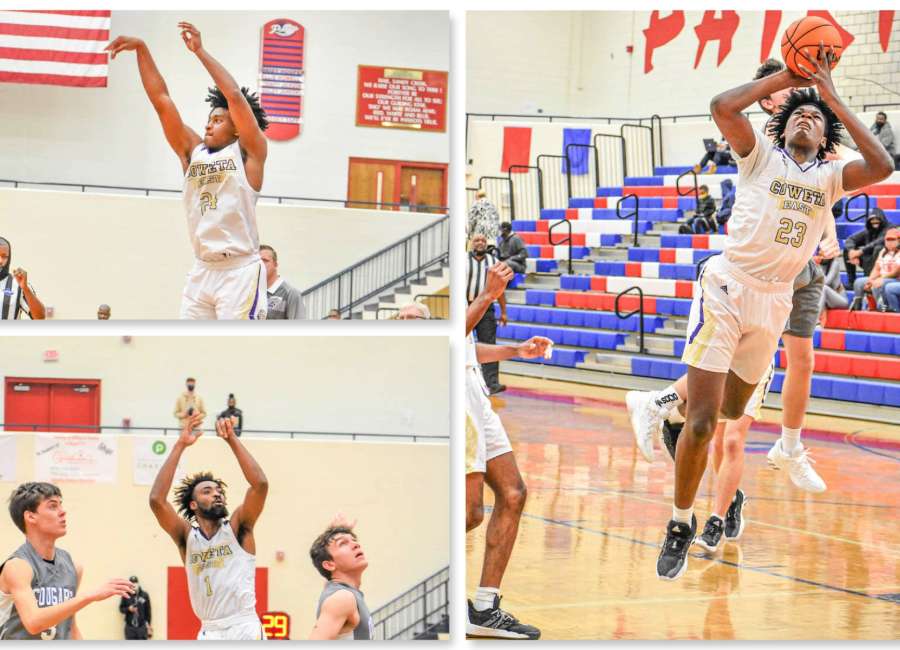 By Rob Grubbs
(Tyrone, Ga.) For the East Coweta Indians basketball team, it has been a season of transition from the start. There have been quarantines, canceled games, players from football coming late because of the playoffs and new additions to work into the player rotation.
They started the season as a guard-led team, but now they are much more balanced with the addition of two big men. All those components came together on Saturday at the Big Hoops South Tournament when the Indians rolled the Creekside Christian Academy Cougars 83-50.
With all the change going on, there has been one constant from the beginning of the season. Guard Samuel Moss, who had a game-high 23 points for the Indians.
Head Coach Royal Maxwell welcomed in Delricco Gillespie and Michael An to the team in December. They have added size and muscle underneath and created overbalance on the floor.
Coach Maxwell has been tinkering with the recipe of his lineup, but it has come at the expense of some of the best basketball programs in the state. Facing Eagle's Landing, Tri-Cities, Berkmar and Lanier in consecutive games is tough enough under perfect conditions but doing it while developing a team identity can be downright painful.
Those growing pains have begun to produce fruit. In the first quarter against the Cougars, the Indians put on a dominant performance, inside and out.
Gilbert Croley, Ryan Little and Austen Colton all found their range from the outside with early 3-pointers. The Indians leaped out to a 26-7 first-quarter lead.
With the game seemingly in hand early, Coach Maxwell went back to different combinations. He often switched out the entire five players on the floor during timeouts. They worked Gillespie in under the basket with success. He has an extremely smooth first step for someone inside. Gillespie finished with 13. Coach Maxwell compared him to a Tim Duncan-type player.
Through it all, Moss just did his thing. Coach Maxwell said of his star guard, "He plays so hard, he doesn't even realize it. He always plays like it is his last meal. That is why the college coaches like him so much."
Croley finished with 11 points and Colton added 9. In all, 11 of the Indians scored during the victory. For Creekside Christian, Shaquille O'Neal's youngest son, Shaqir had 15 points.
The region schedule starts for the Indians on Friday, as they host the third-ranked McEachern Indians (11-3).

Photo credit: Tammy McCracken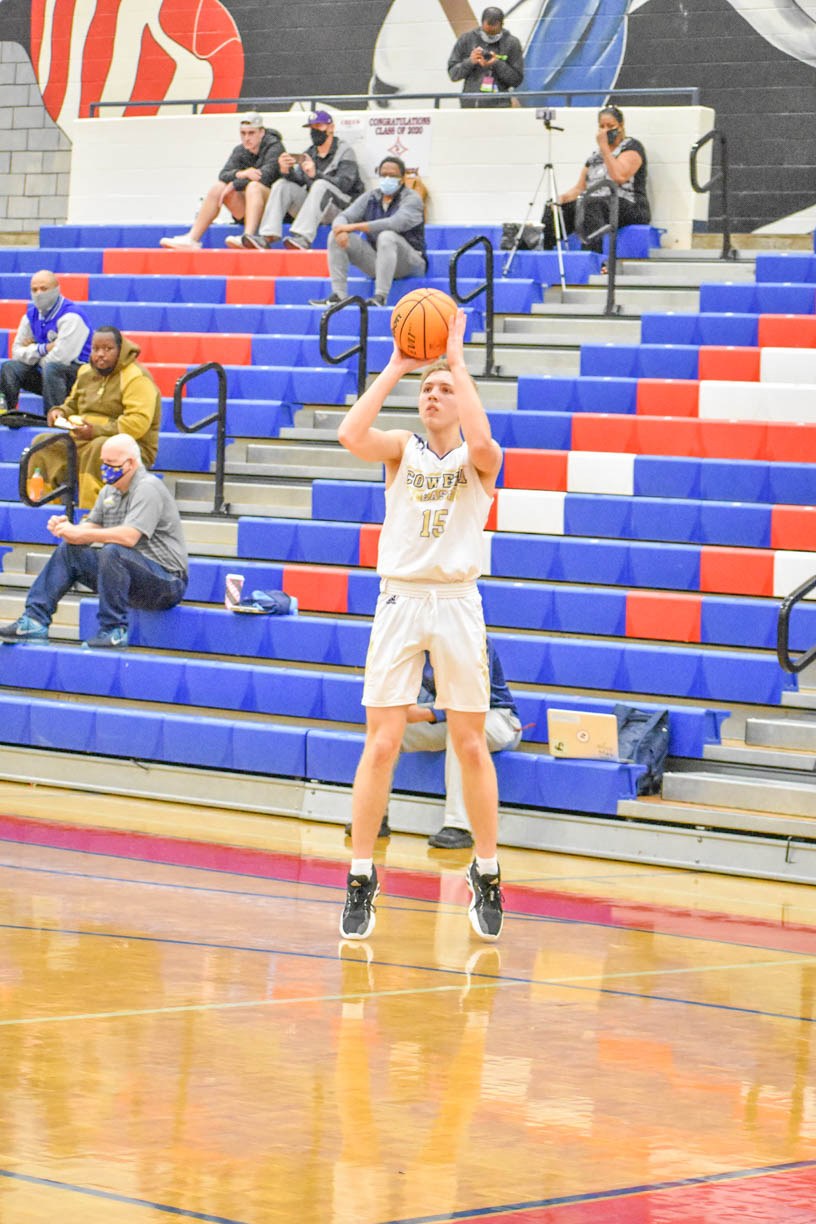 Senior Ryan Little #15 had two 3-pointers in the first quarter to put the game away early.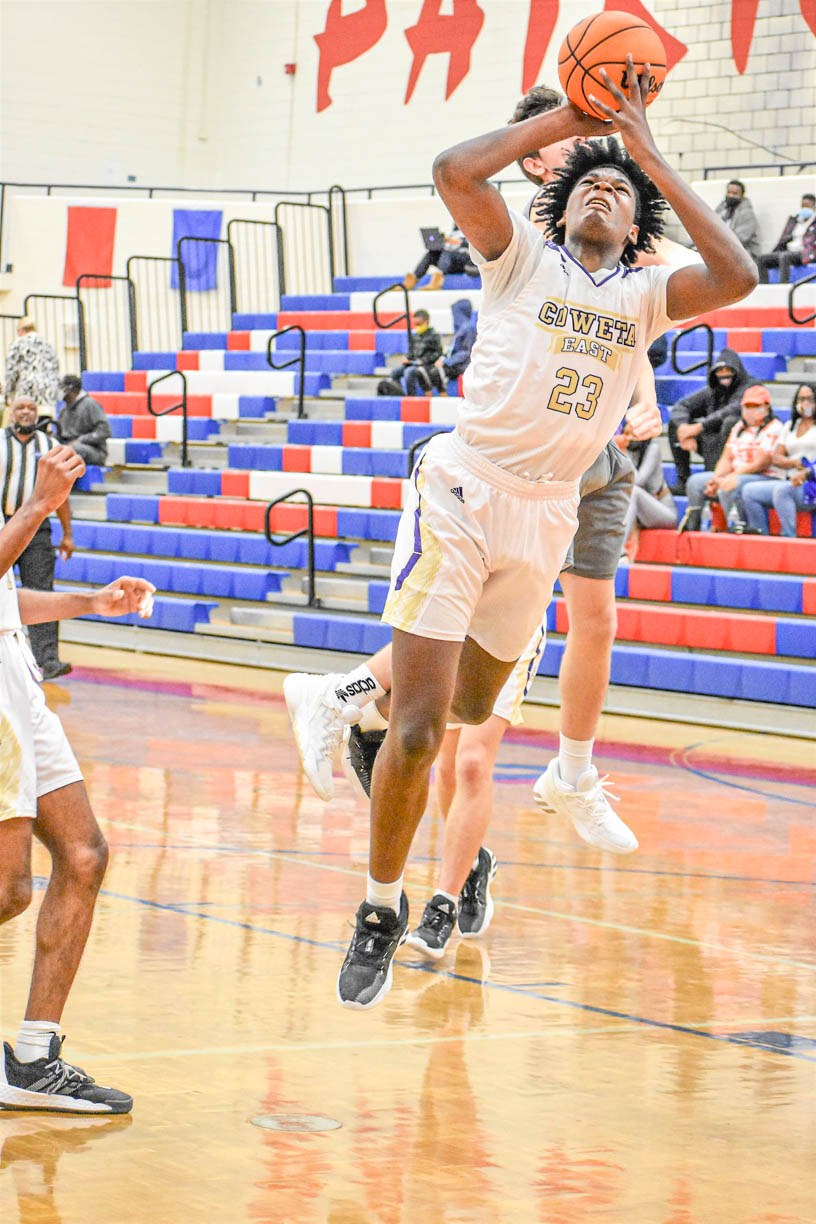 New big-man Delricco Gillespie made his presence felt underneath.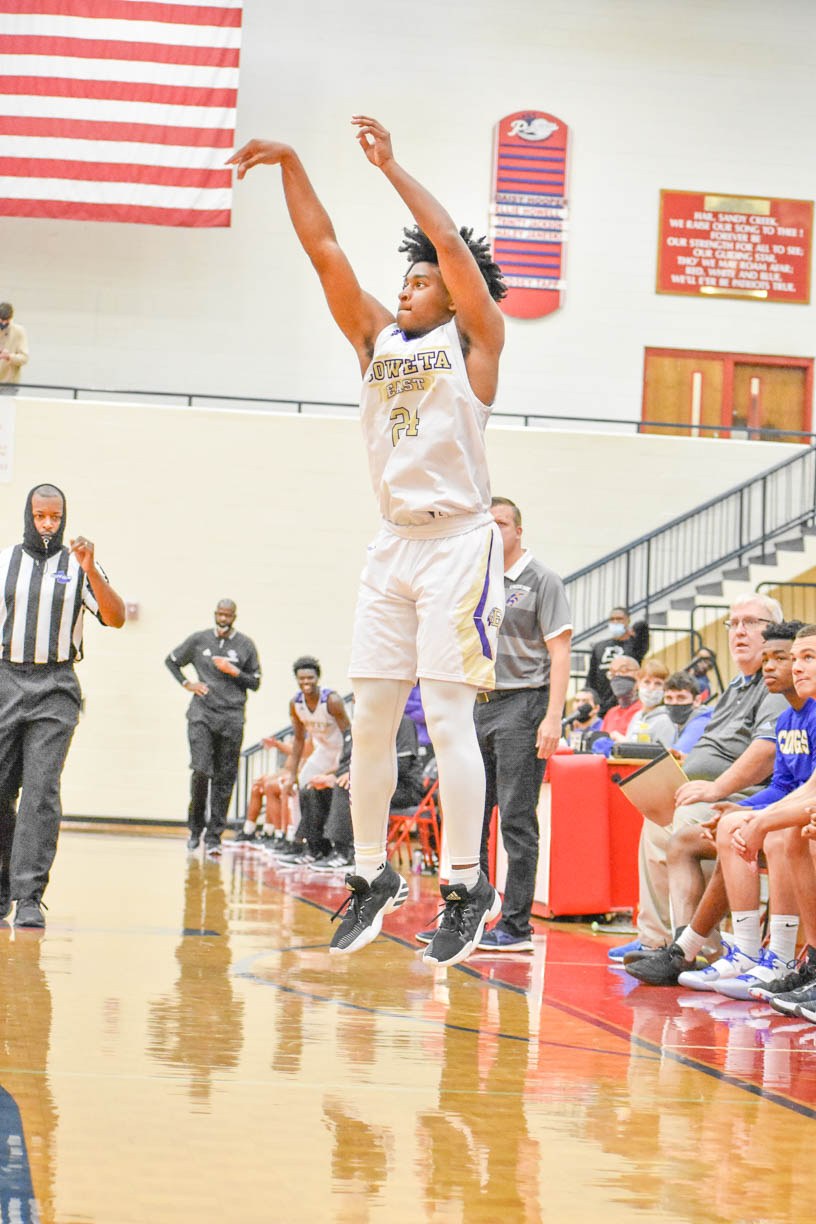 Austen Colton is one of the best shooting point guards in the state.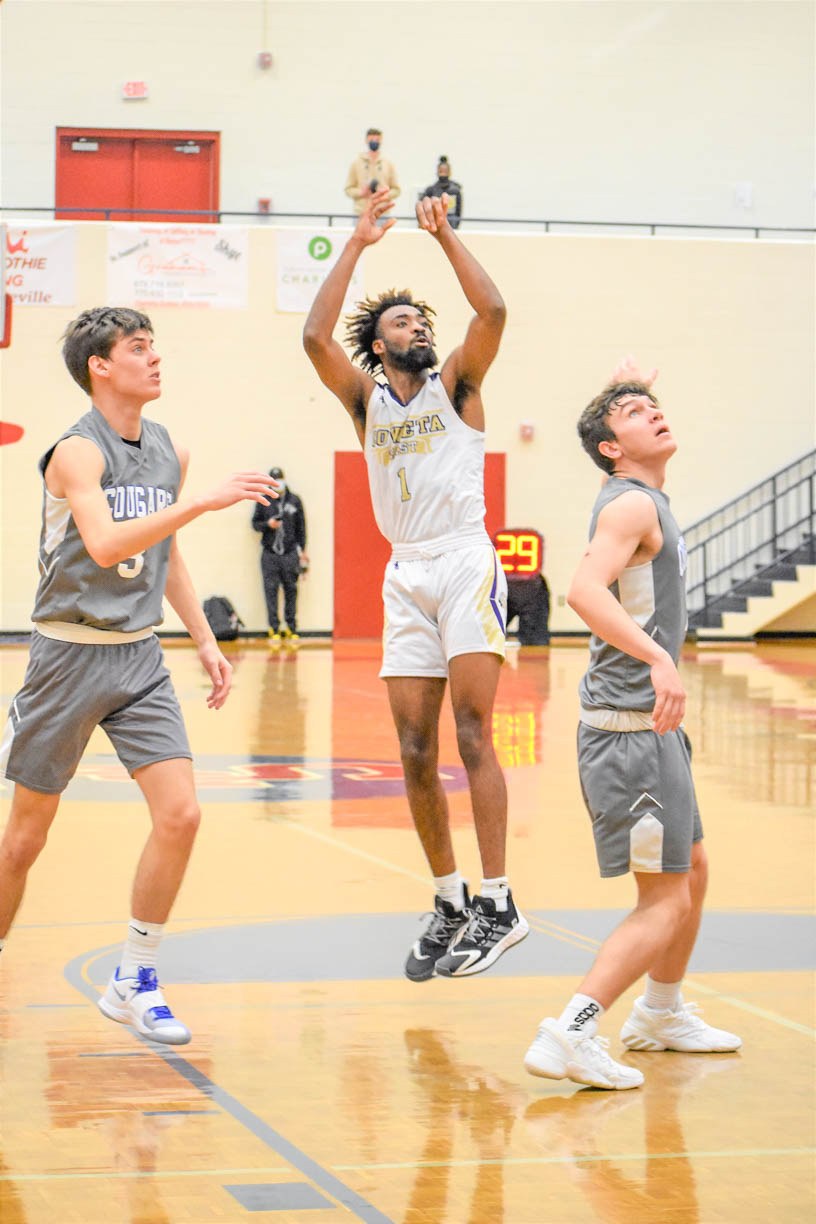 Junior guard Samuel Moss led all scorers with 23.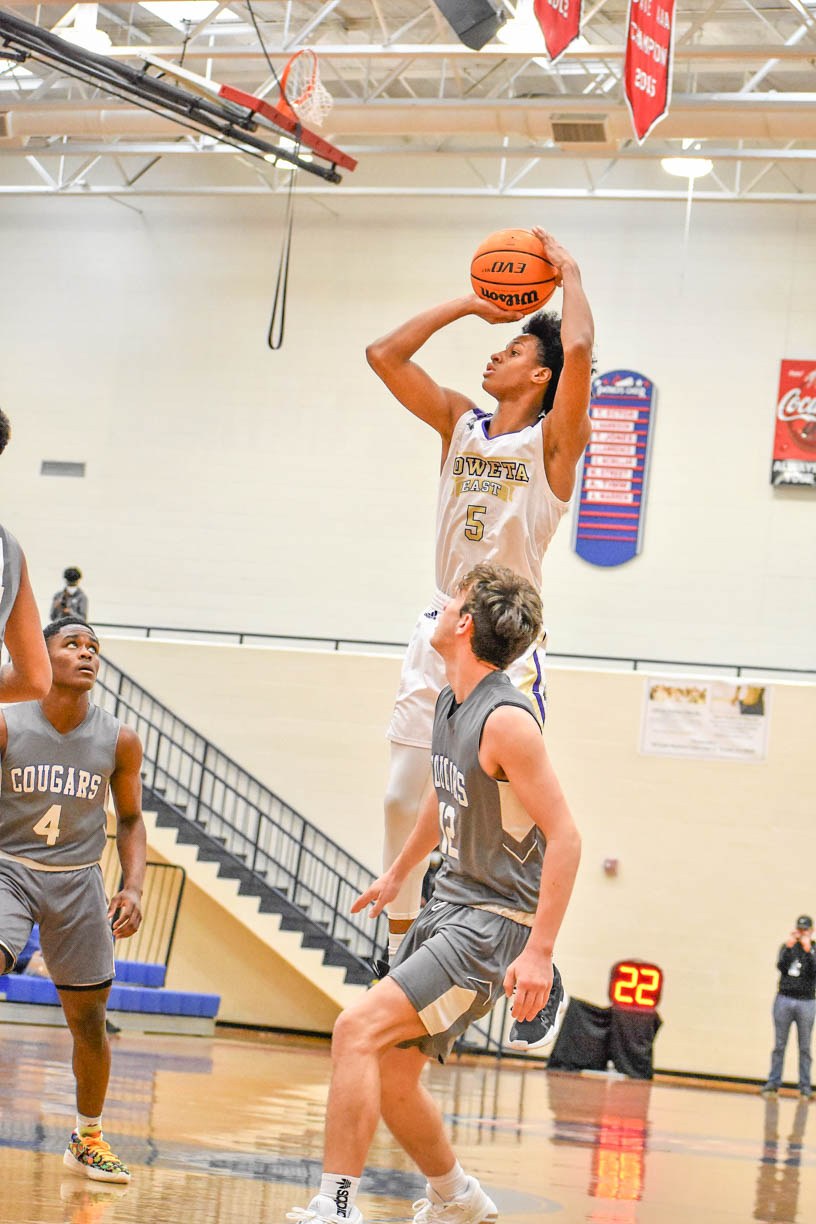 Senior guard Gilbert Croley is counted on by Coach Maxwell for his leadership.