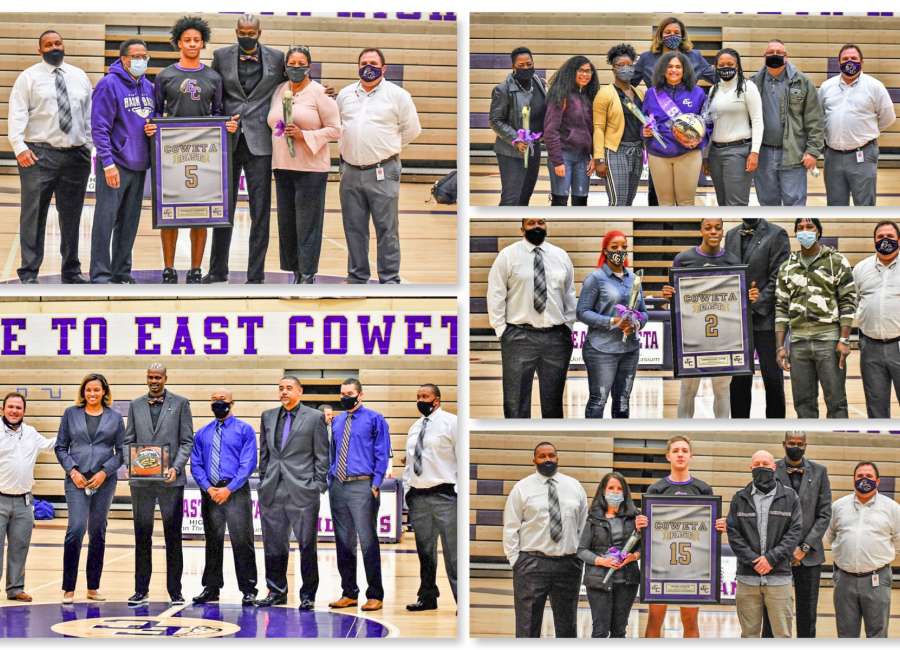 Even though East Coweta had to postpone their basketball senior from Saturday to Tuesday, it was still a successful night none the less.

Both teams took home victories on a special evening for their senior leadership.
Lead by Letiya Reeves, the Lady Indians defeated Trinity Christian 51-42. Trinity was led by Anna Denes who had a game-high 23 points. The senior girls included Emmy Ashley, Erica Hudson and Zariah Williams.
The boys' team defeated Washington 81-43 behind 17 points from Samuel Moss and 11 from Gilbert Croley. The senior boys included Christian Cook, Croley, Ryan Little and Hazaia Phillips.
Also during the game, East Coweta Athletic Director Hap Hines honored Head Coach Royal Maxwell for his 100th career win at East Coweta, which occurred late last season.
Photos by Tammy McCracken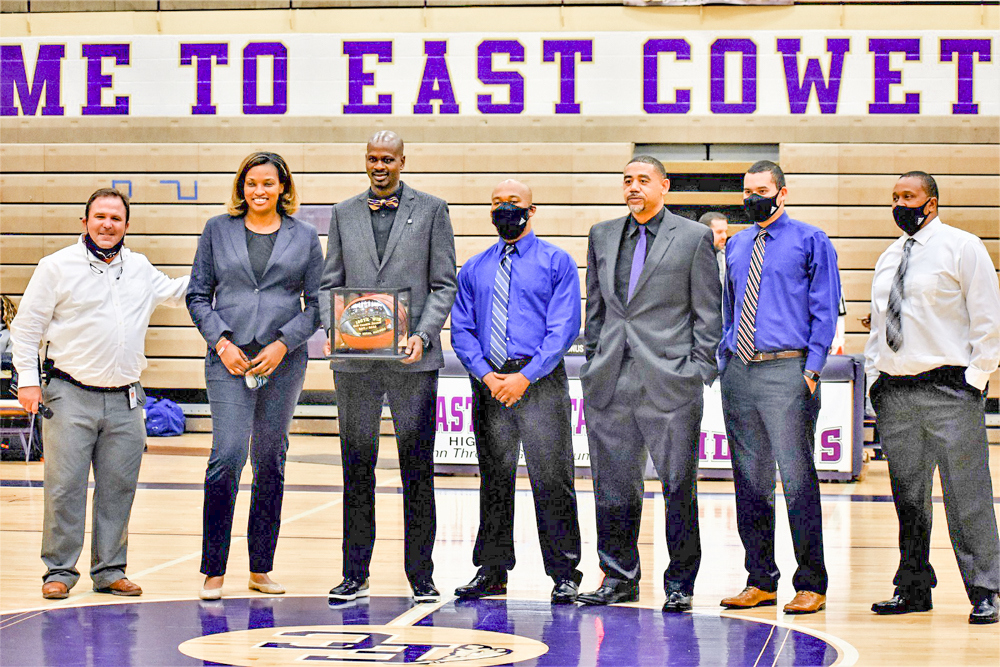 East Coweta Head Coach Royal Maxwell is honored for his 100th coaching win.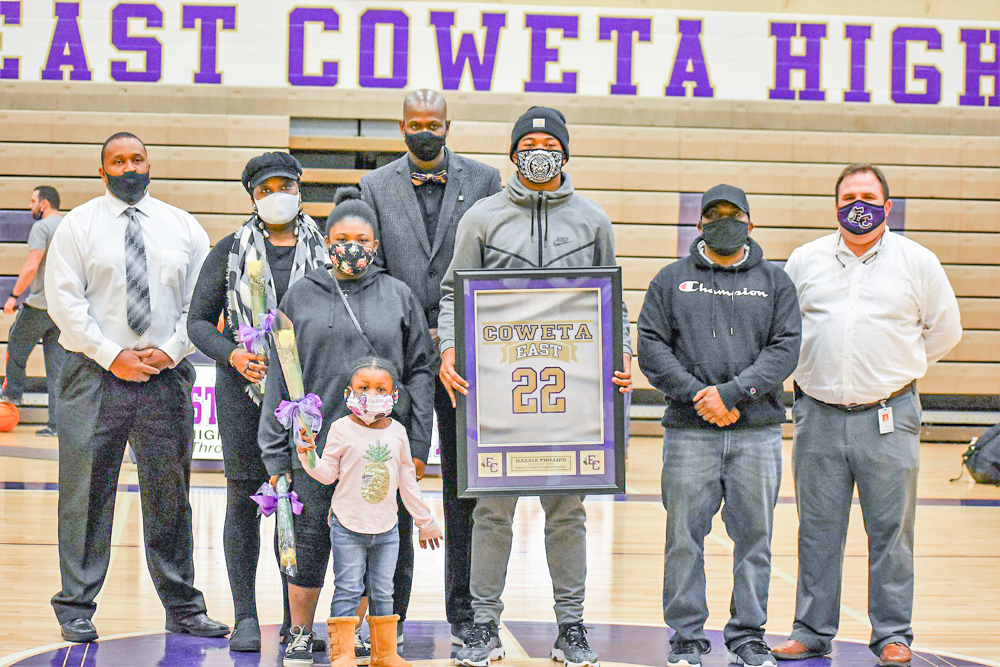 Hazaia Phillips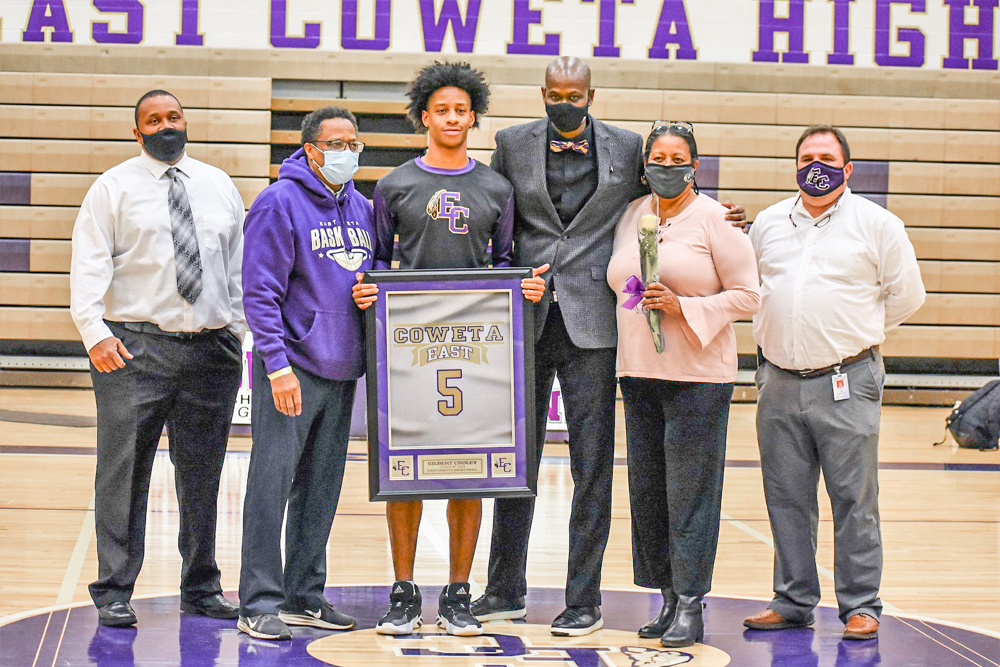 Gilbert Croley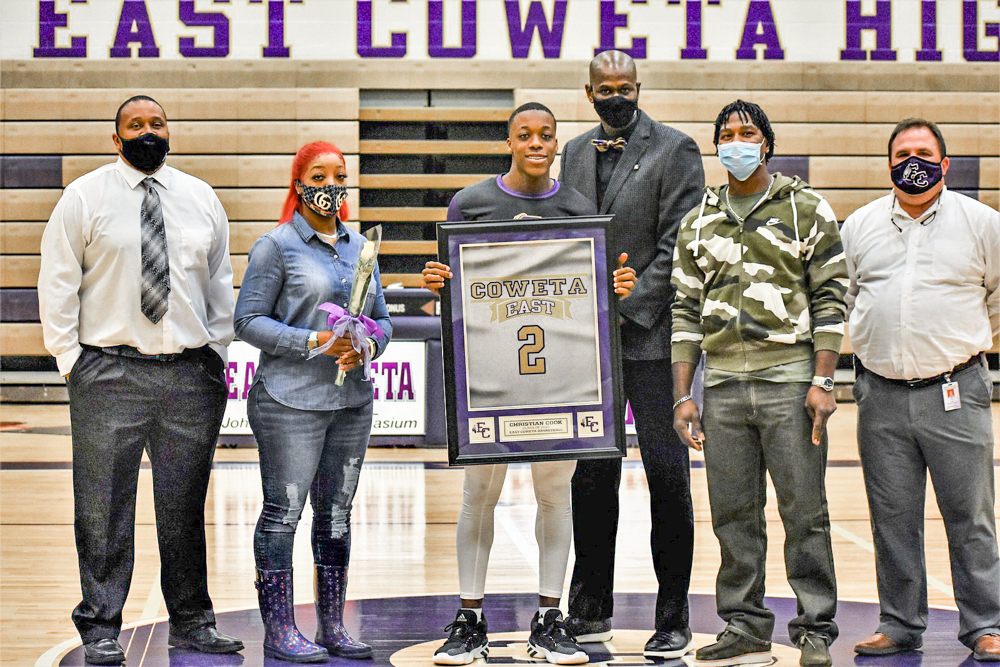 Christian Cook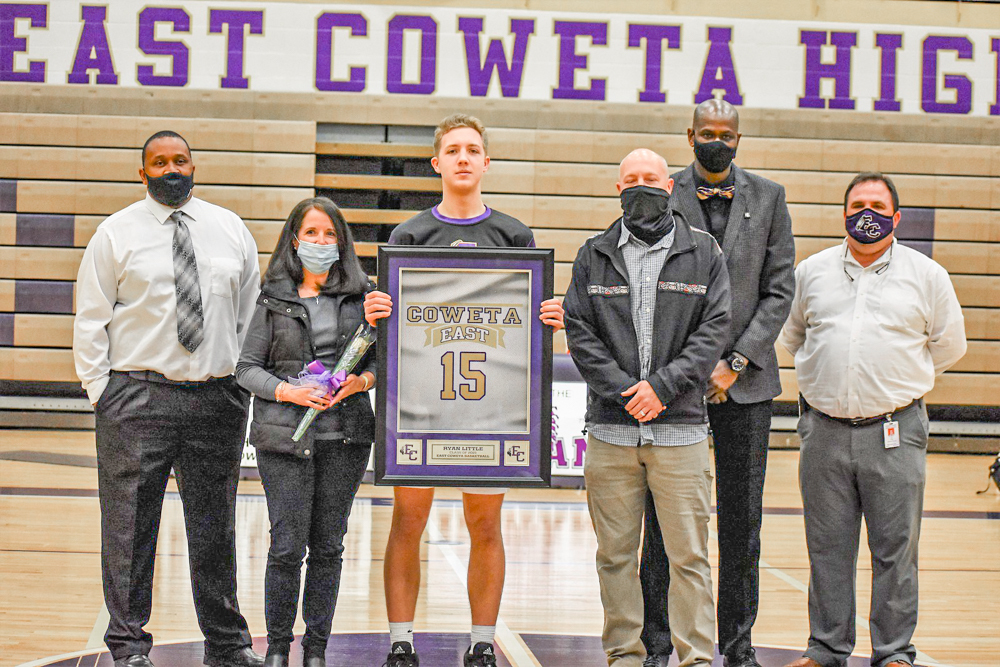 Ryan Little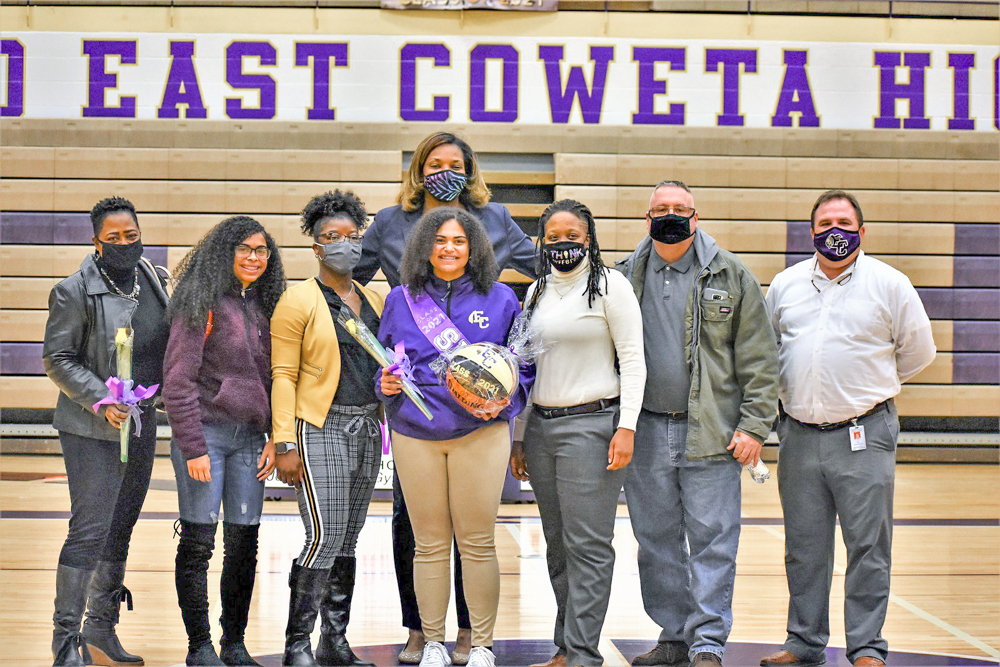 Zariah Williams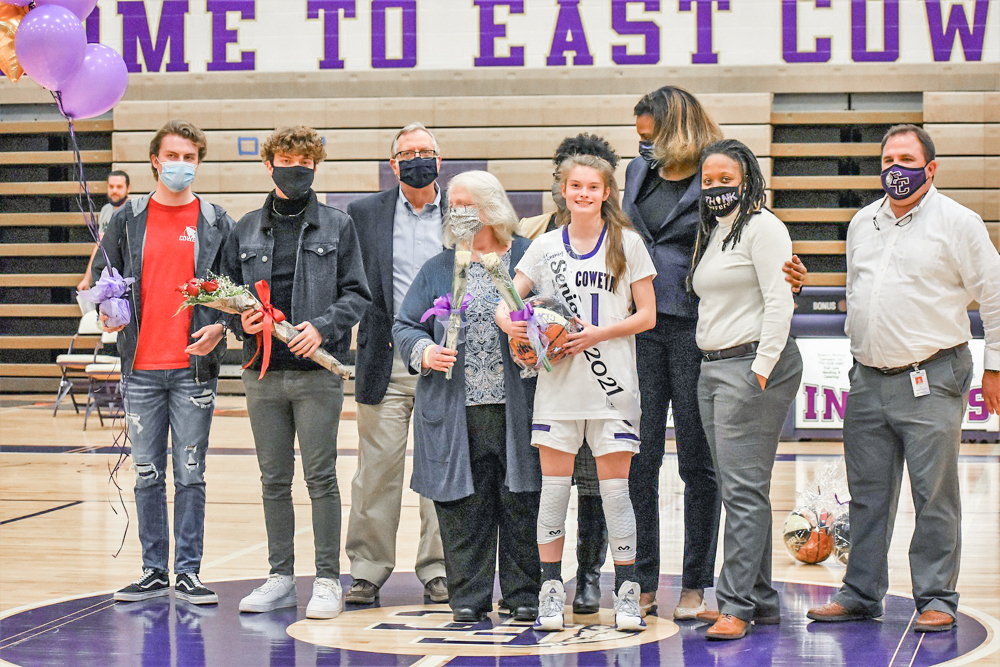 Emmy Ashley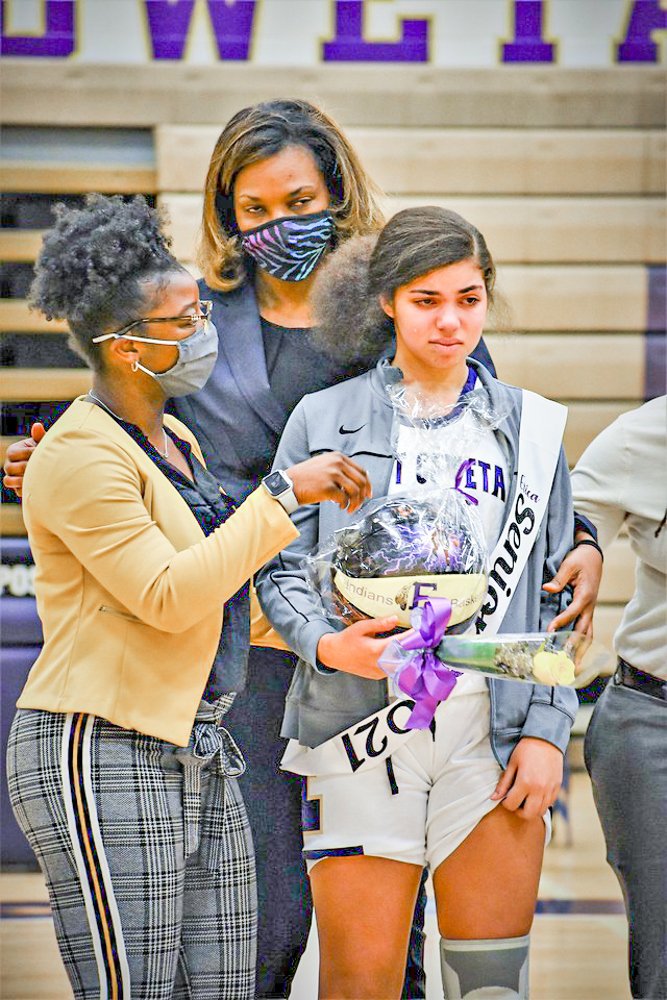 Erica Hudson