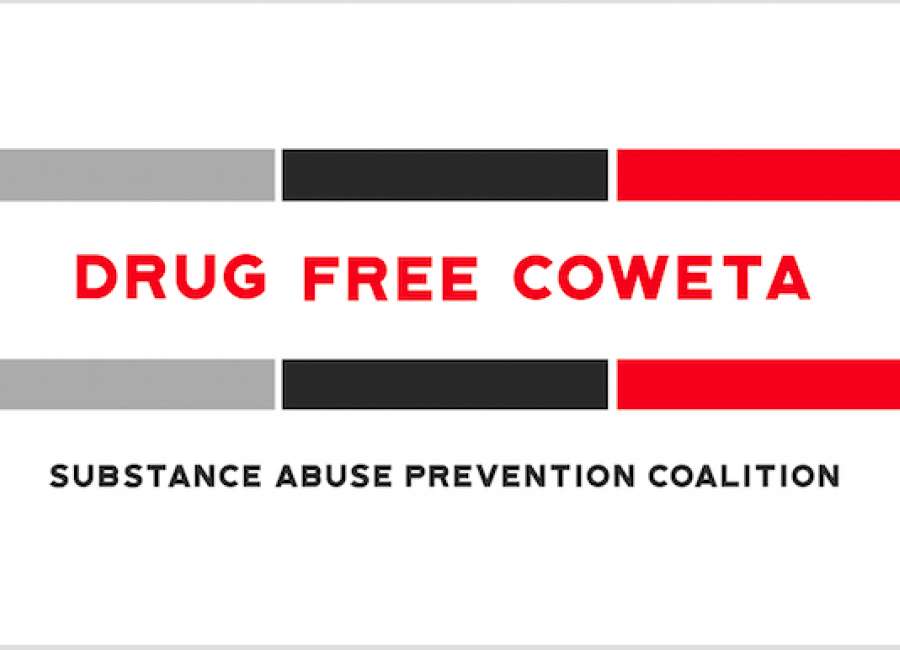 The Drug Free Coweta Coalition has been awarded a five year grant to continue operations.
The grant totals $125,000 per year for five years, with the chance to renew for another five years.
Drug Free Coweta – formerly the Coweta Substance Abuse Prevention Coalition – was founded after a previous grant award, but the main grant for the coalition expired in April 2020.
The grant is from the U.S. Substance Abuse and Mental Health Services Administration. The startup grant that led to the creation of the coalition was through the Georgia Department of Behavioral Health and Developmental Disability.
The original grant was awarded because of Coweta's high numbers of overdose and death from opioids, and the coalition's primary focus is in reducing the misuse and overprescribing of opioids, overdose and death.
"We could not be more pleased to move forward with the foundation we have established over the last few years," said Dr. David Copelan, a member of the coalition's leadership team and director of pharmacy for Piedmont Newnan Hospital. "it is a testament to our volunteers and administrators who remained active once the initial DBHDD grant ended in April of 2020. Everyone continued to promote substance abuse prevention and looked for ways to sustain the effort, and it has paid off."
The coalition stopped having regular meetings due to COVID-19, but the leadership team has continued to meet regularly through a virtual meeting format. The group also continued to hold events including the fall Drug Take Back day.
With the grant award, the entire coalition will begin meeting again in February.
The grant application was nearly 500 pages long, according to Tami Morris of AVPRIDE, the grant administrator. Drug Free Coweta exceeded the minimum acceptance score by eight points, Morris said.
"The judges identified several areas of strength including community involvement and support, data collection and trends, administrator staff capabilities and thorough work plans with flexibility, diversity and a focus on youth engagement," Morris said.
Morris said a grant evaluator commented that it was very obvious the coalition has a strong backing from the community. "They felt like that was one of the biggest measures for success moving forward," Morris said.
She said the grant evaluators were also impressed with the data that the coalition had garnered and found it "quite remarkable" that the data could already show trends over a two-to-three year period.
Morris and other AVPRIDE staffers will be going through training on the particular grant, which has different reporting requirements than the previous grant.
Typically, in the first year a grant recipient isn't expected to accomplish much other than establish a coalition. "But we're miles ahead of that," Morris said. "We feel like we can really hit the ground running."
Seeking sustainability has been a goal of the coalition. "Now we have the sustainability that we have been talking about – there's potentially 10 years of sustainability ahead of us. So that we can not only continue to do the work we started, but be able to expand on that," Morris said. "We could not be more excited for the community and for the coalition."