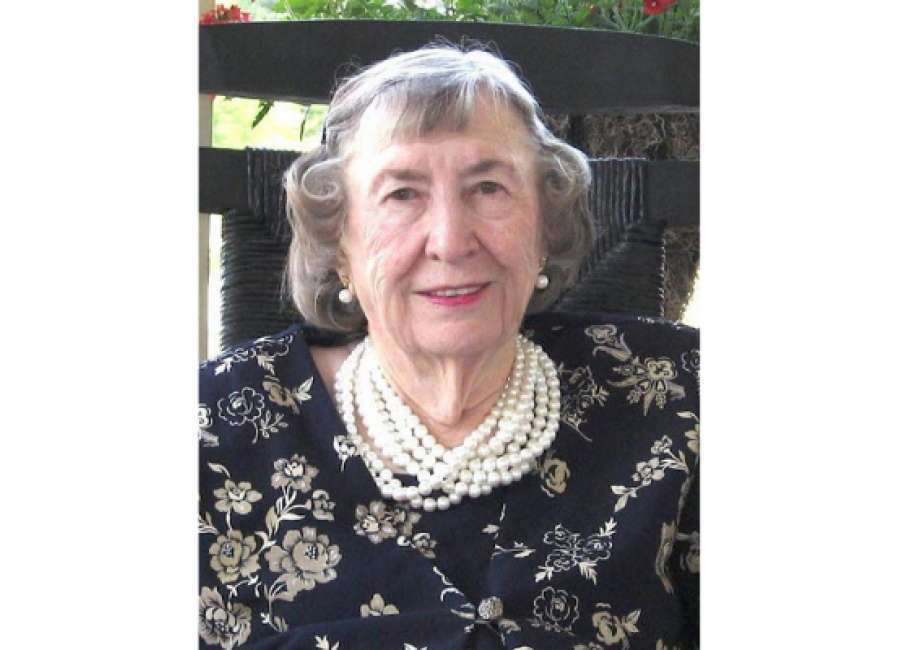 Newnan resident Rubye L. Gepperth will celebrate her 100th birthday on Feb. 2.
There will be a drive-by celebration for her birthday on Jan. 31, beginning at 12:30 p.m. Everyone is invited to drive by and honk their horn at 220 Lake Forest Drive, Newnan, according to her daughter, Lisa Webb.
Gepperth was the seventh of eight children born to a cotton farming family in Calhoun, Georgia. After graduation from high school, her family moved to Bremen, Georgia, where she worked at Hubbard's Pants Factory for two years to save money to pay for Greenleaf Business College in Atlanta.
Each day she caught the Greyhound Bus from Bremen to Atlanta for school, and then returned. She was often timed at typing 84 words per minute on a "manual" typewriter at college.
She majored in secretarial science and worked as a secretary for Southern Life Insurance Company, Railway Express, Georgia Tech and the U.S. Government. While employed as a civilian at Fort McPherson, she was secretary for the Adjutant General. In this position, she held Top Secret clearance, and was challenged to type the Vietnam My Lai Incident.
She met her husband, Carl A. Gepperth, during World War II while working in Atlanta. He was from the big city of Chicago, and she was from what was considered the "country." She took him home to meet her family, and he was quite surprised because he had never used an outhouse or drank water out of a well.
They were married 74 years at the time Mr. Gepperth passed away on Jan. 5, 2021. They had a long Christian life together and credit being blessed with such a long life to God being at the center of their marriage and family.
At age 62, she noticed a deaf couple in front of the church and immediately felt sorry for them because they had no one to communicate with. So she initially taught herself sign language and subsequently ended up honing her sign language skills at Atlanta Technical College.
Up until age 90, she volunteered a total of 18 years, over 6,000 hours, between South Fulton Hospital in the ICU waiting room, and Newnan Piedmont Hospital in the surgery waiting room. She brought comfort to so many family members and friends who were nervously sitting in the waiting rooms.
She has two daughters, Jean Jones (George) and Lisa Webb (Rickey – deceased), and one granddaughter, Jackie Courter (Mike). She also has two great-grandchildren, Matthew and Olivia Courter.
"Please drive by the house and honk your horn to celebrate this momentous event," Webb said.