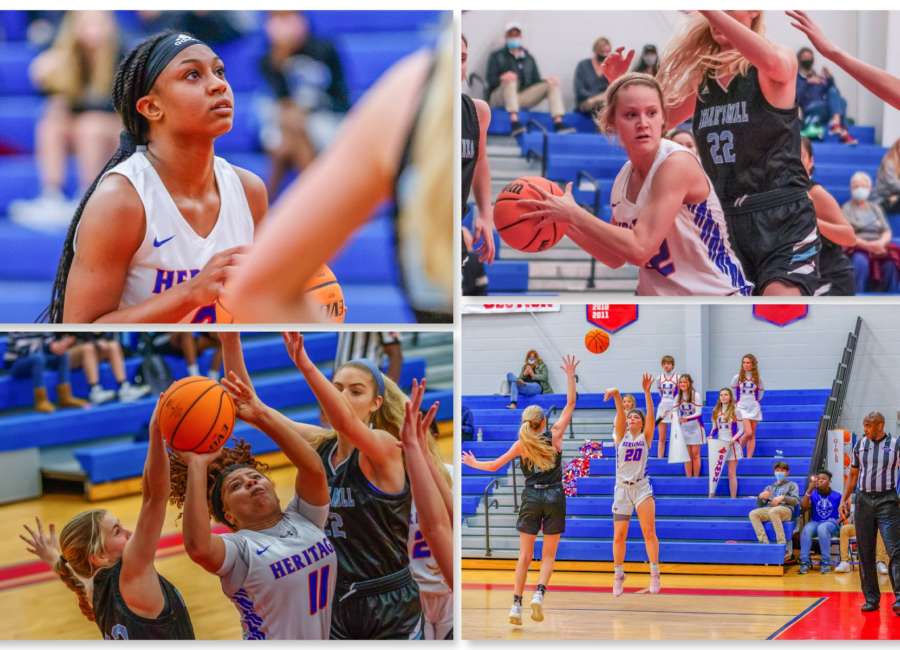 By ROB GRUBBS
The Heritage Lady Hawks welcomed the Starr's Mill Lady Panthers to the nest Tuesday night for a non-region contest.
It was an opportunity for them to put Friday night's loss to Trinity Christian behind them. Unfortunately, the Lady Panthers have one of the best players in the state, Jaclyn Hester, and she showed why.
Hester had 31 of the Lady Panthers 45 points. But in the end, the story was in the Lady Hawks' comeback. They scored the final 12 points of the game to close out a 54-45 win and improve to 6-4 on the season.
Heritage started slowly, their energy level was low, and Hester took advantage. She literally scored at will. Things began to change in the middle of the third quarter. The Lady Panthers had a 35-29 lead when the Lady Hawks went on a 7-2 run.
They got a wing three from Haylah Spence, a deep three off the backboard from Michaela Mikko and then a free throw from Mikko, and the Lady Panthers clung to a one-point lead.
A few moments later, Ianna Odulaja tied the game with a steal and layup at 39-all. A mini Starr's Mill run put them ahead 45-42 with 3:15 left, but they would never score again.
Heritage went on a 12-0 run when it mattered most. Odulaja started the run with a 3-pointer, and the Lady Hawks closed out the 54-45 victory.
For Heritage, Odulaja led with 20 points, six rebounds, three steals and four assists. Mikko added 16 points, and Spence had 11 points. Quinn Wall and Ella Thornton did the work inside; they combined for 17 rebounds.
In the nightcap, the Heritage boys team had a tough second quarter against Starr's Mill and went into halftime down 37-15. They held their own in the second half but could never overcome the deficit and lost 69-49.
Junior Emanuel Melvin led the Hawks with 15 points, and Max Skidmore added 12.
The Heritage boys return to action Monday night when they host Oak Mountain Academy.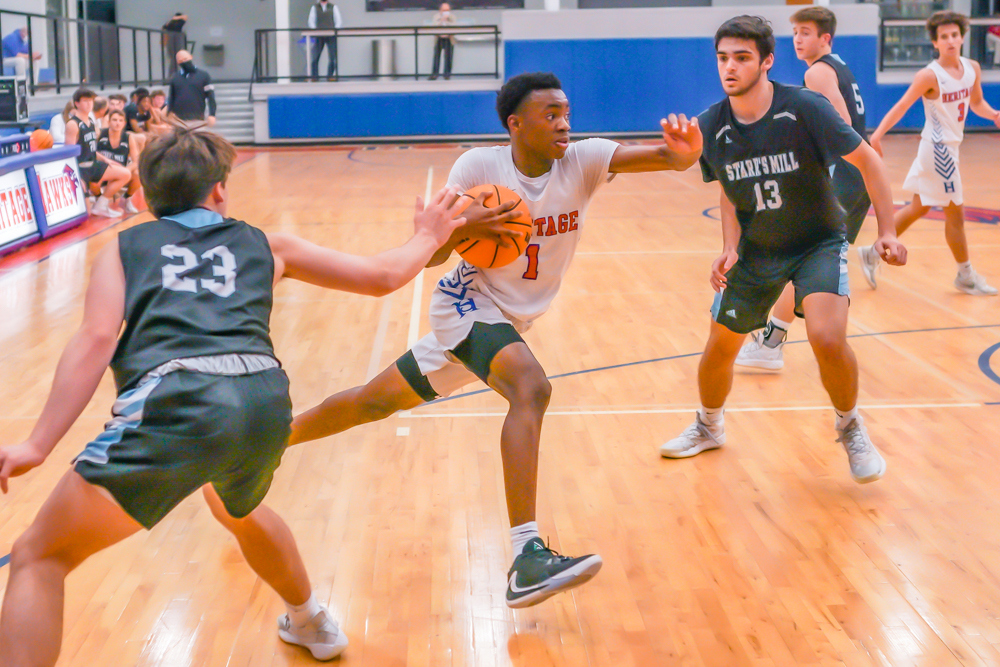 Emanuel Melvin led the Heritage boys with 15 points against Starr's Mill.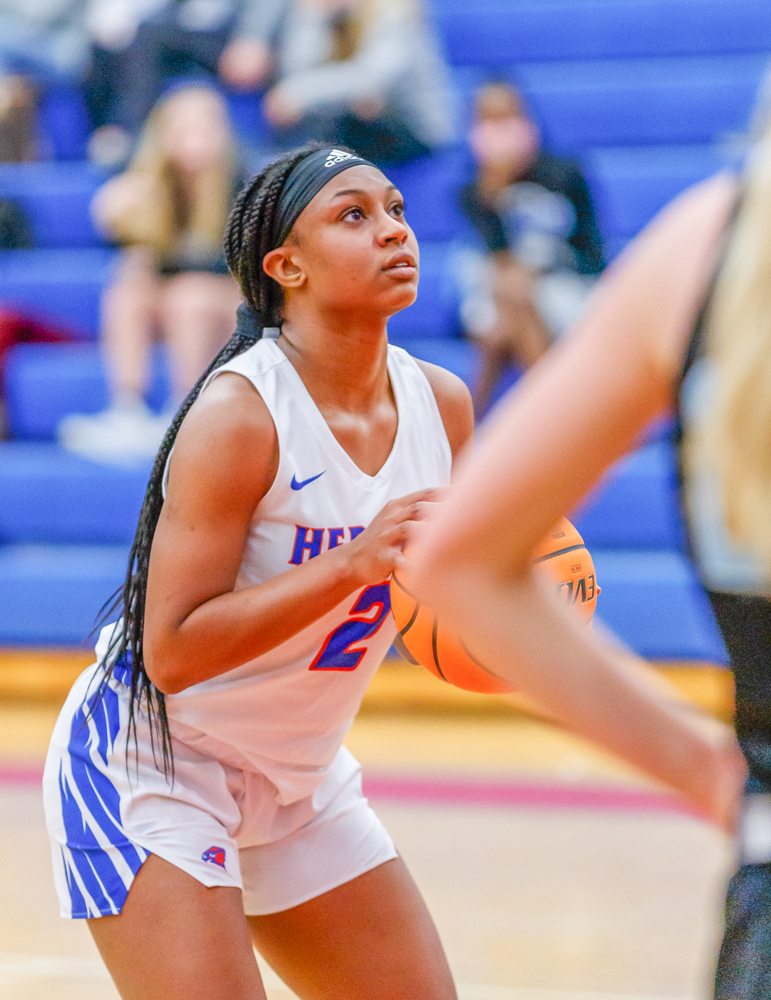 Quinn Wall pulled down nine rebounds for the Heritage Lady Hawks.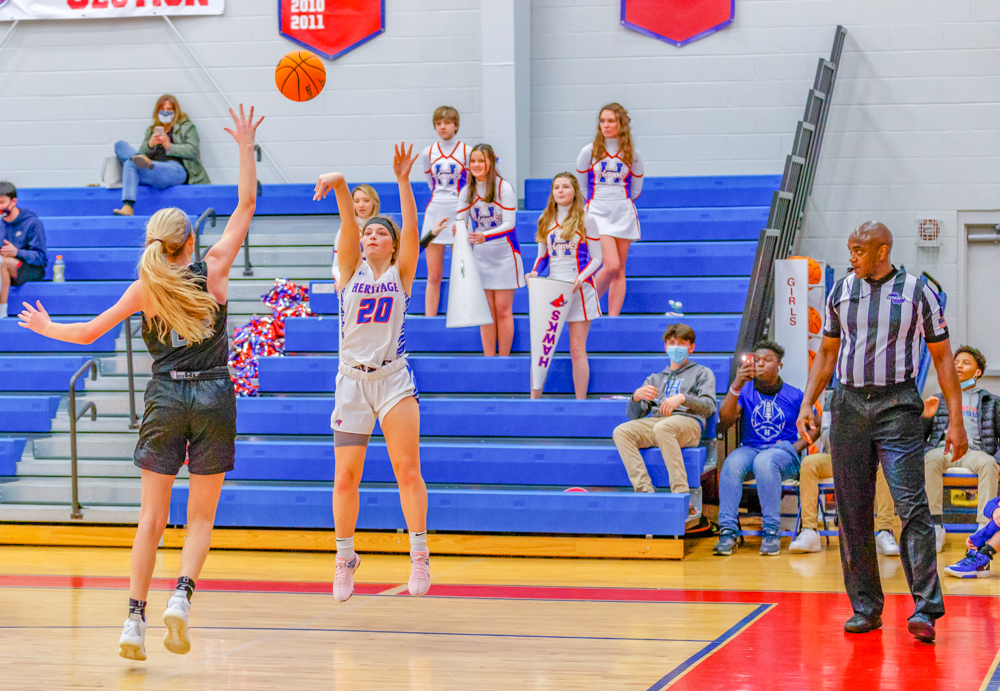 Haylah Spence with a key three-pointer to start the final run.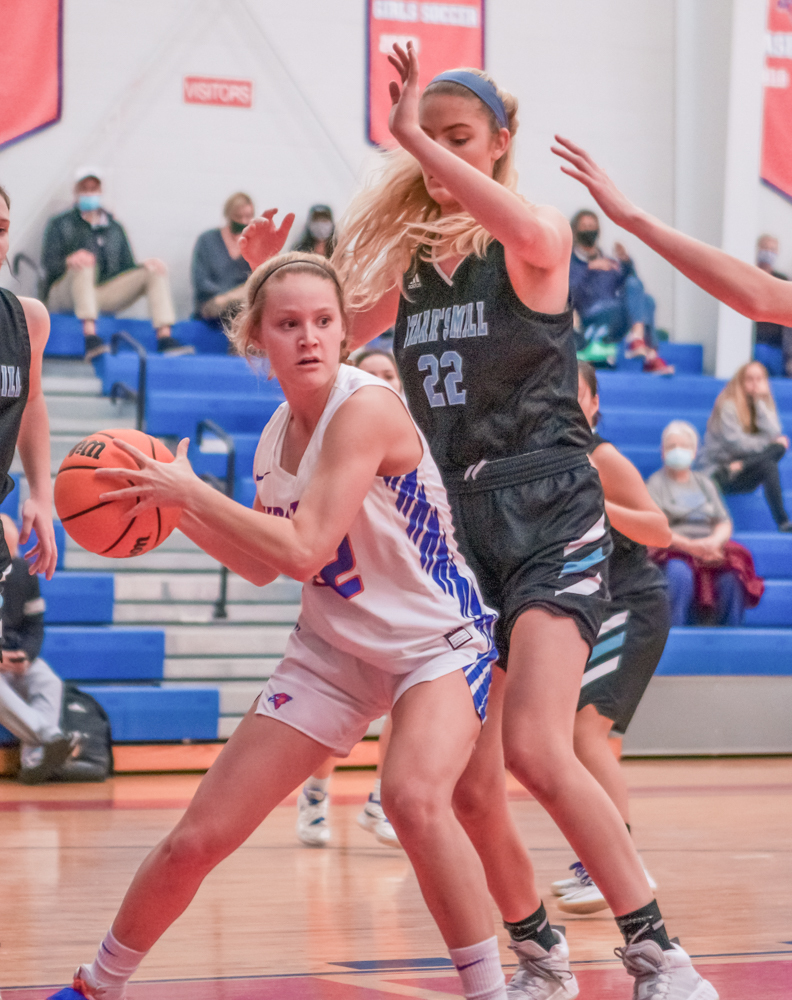 Michaela Mikko goes up against the much taller Jaclyn Hester most of the night.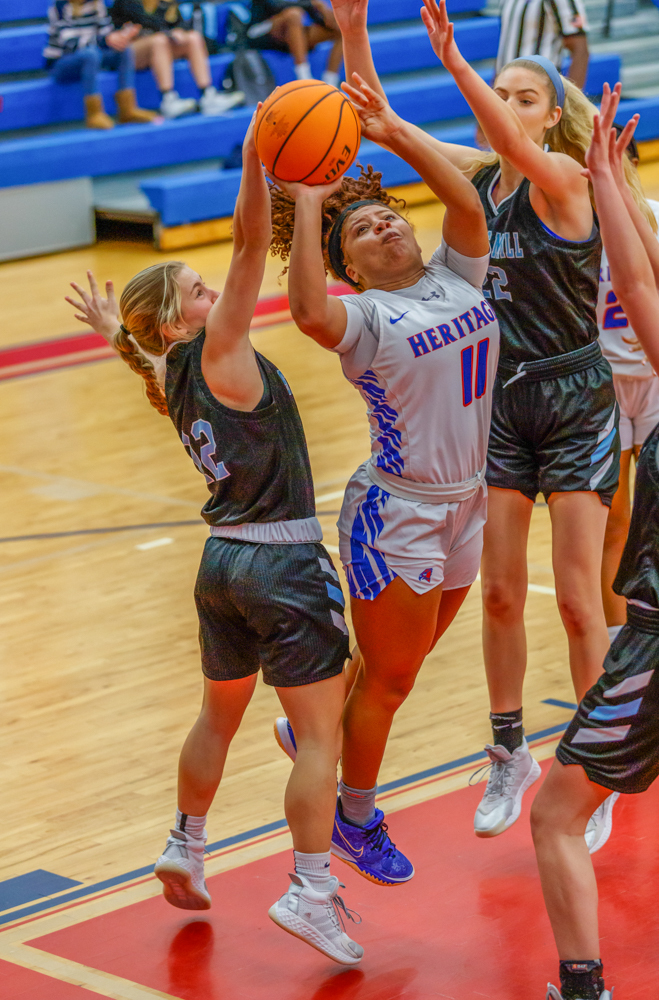 Ianna Odulaja led the Lady Hawks with an all-around game, 20 points, six rebounds, three steals and four assists.