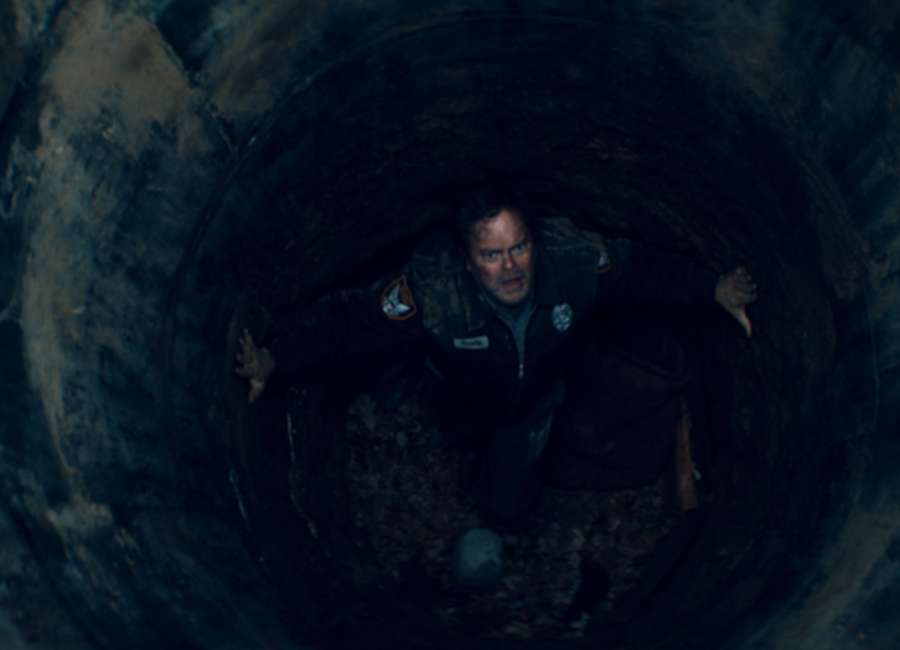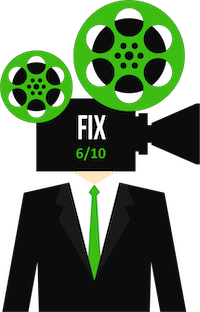 Review by Jonathan W. Hickman
Writer/director Alex McAulay's mean-spirited, mud-caked, scungy thriller, "Don't Tell a Soul," gets a boost from an uncharacteristically scary Rainn Wilson.

Wilson, the comic actor most known for his buffoonish turn as Dwight Schrute on the iconic series "The Office," plays a mysterious security guard named Hamby, who falls into an abandoned well while chasing two brothers. The brothers, the older Matt ("Dunkirk's" Fionn Whitehead) and the younger Joey (Jack Dylan Grazer from "It" and "Shazam!"), fled Hamby after robbing a house that's entirely covered by an extermination tent. Matt convinced Joey to go along with the crime because their mother, Carol ("American Beauty's" Mena Suvari), is sick and needs money for her care.
After Hamby falls into the well, Matt explains that they must not help him. After all, Hamby might notify the cops about their robbery. But Joey isn't on board. He returns to the hole in the ground to check on Hamby, who survived the fall.
Over the next few days, Hamby and Joey build a rapport. It's almost an instant, strained father/son relationship. Joey and Matt's father killed himself, leaving the boys alone with their ailing mother. Joey needs someone to talk to, and Hamby is a captive audience.
"Don't Tell a Soul" shouldn't work as well as it does. McAulay's stripped-down script plays specific sequences too broadly, as older brother Matt goes completely off the rails. While it's certainly possible that Matt is a psychopath, the descent into depravity that occurs is jarring. Of course, this sharp turn is tempered by another subplot that I dare not reveal. And it is in this surprising twist that McAulay saves his narrative.
Wilson is convincing, acting, for the most part, from the bottom of a hole in the ground. Given his varied background of roles, the unusual casting here is spot on. Wilson can be terrifying, and "Don't Tell a Soul" proves it.
Coming off as less convincing is Whitehead as the film's second antagonist. The screenplay does little to explain his exceptionally villainous behavior. In one uncomfortable sequence, Matt becomes almost unredeemable. It's a punishing, often unrelenting and dour characterization that, while required for the role, doesn't hold together credibly. Brothers can be terrible to one another, but McAulay makes Matt truly monstrous.
Two set-pieces are of particular interest in "Don't Tell a Soul." The abandoned well is a claustrophobic location that will prey on audience anxiety. And the tented house had great potential. Unfortunately, it's this second set that isn't utilized to maximum effect. When it was introduced, I imagined a unique spin on the popular horror/thriller "Don't Breathe." But alas, filmmaker McAulay isn't that ambitious.
But by relying on the creepy confines of the well, he's able to build his film around it effectively. And in Wilson, director McAulay gets a rendition that's worth watching.
A RottenTomatoes.com Tomatometer-approved critic, Jonathan W. Hickman is also an entertainment lawyer, college professor, novelist, and filmmaker. He's a member of the Atlanta Film Critics Circle, The Southeastern Film Critics Association, and the Georgia Film Critics Association. For more information about Jonathan visit: FilmProductionLaw.com or DailyFIlmFix.com