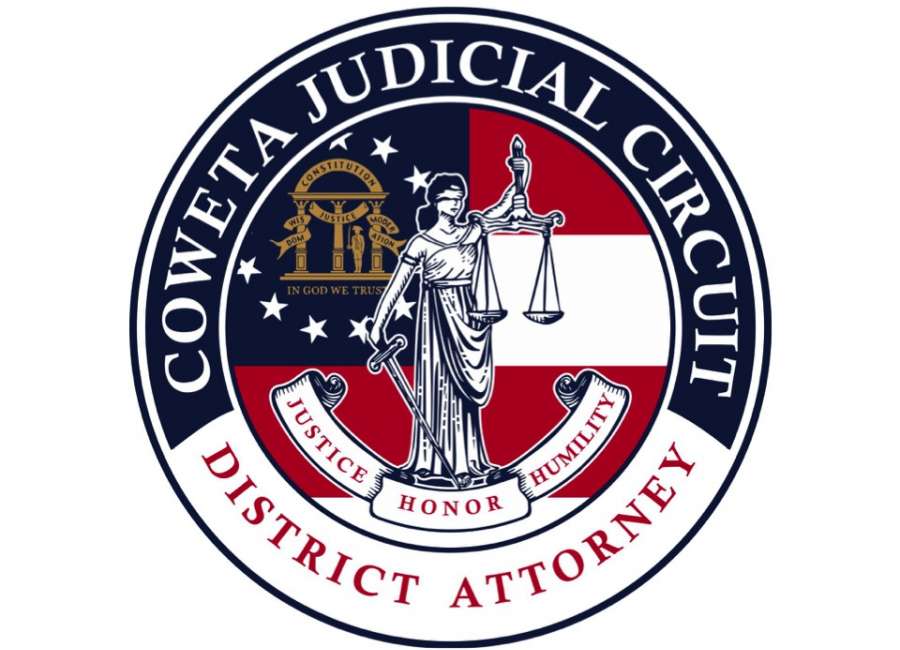 The Coweta District Attorney's Office is beginning a pre-trial diversion program in Coweta County Superior Court.
The program is starting in Coweta, but hopes are to roll it out to other counties, likely in 2022, according to Coweta Circuit DA Herb Cranford.
Some defendants in Coweta Superior Court have had the option to do pre-trial diversion, on a case-by-case basis, but there has never been a uniform program, Cranford said.
"Historically, in the Coweta Circuit DA's Office, any individual case could be sent through what we're calling pre-trial diversion," Cranford said. "What we're doing differently here is we're coming up with a program that can be consistently applied and everybody goes through the exact same process to get the same result."
If a defendant successfully completes pre-trial diversion, the felony charges are dismissed. If the defendant is not successful, the defendant would simply come out of the pretrial diversion program, and the DA's office would move forward with the case.
"The opportunity to not have to plead guilty to the offense is a great opportunity," Cranford said. "If a person is not taking that seriously … it's not worth probation's time or the time of my office to get the runaround," he said. "It's also not fair to the participants who are taking it seriously and doing what they are supposed to do."
Only certain defendants are eligible
The program will have some pretty strict criteria for who is eligible to participate, and defendants will sign a contract that lays out exactly what their responsibilities are. The contracts will be different for each defendant.
If there is a victim, the victim will be informed of the defendant's application for pre-trial diversion, and will have an opportunity to give input. The program also intends to make victims whole with restitution. Because the program is only 12 months long, victims may receive their entire restitution more quickly than they would with a traditional prosecution.
Coweta County State Court Probation will be the supervising agency for the participants in pre-trial diversion.
The Coweta County Board of Commissioners recently approved the agreement between the DA's office.
Now, the DA's office is putting out the word to local attorneys to let them know about the program. Defendants may be offered the program for certain cases, but it can also be requested by the attorney or defendant.
The program's guidelines were put together over many months, and were inspired by various pre-trial diversion programs around the state.
In its current form, the program is only for those age 30 or younger when they committed their crime, and only certain crimes are eligible.
Defendants aren't eligible if they are charged with violent crimes, theft over $5,000 or cases where more than $5,000 of restitution is owed, DUIs, any type of trafficking crime or sale of drugs, any kind of sex crime, elder abuse, fleeing, perjury, influencing a witness, any offense involving street gang activity and anything suggestive of a hate crime. Any crime that carries a mandatory minimum period of incarceration that cannot be suspended or probated also makes a defendant ineligible.
No one who has already been convicted of a felony or has a significant felony arrest history, significant misdemeanor arrest history, significant juvenile history or a significant behavioral record from school can be admitted into the program. The program also won't be available to anyone who has already used their first offender status or received a conditional discharge, whether felony or misdemeanor, or who has been convicted or entered a nolo plea for any disqualifying offense. However, someone who has one DUI can still be eligible, according to the program agreement.
The program isn't set up to help those who need inpatient drug or alcohol treatment or for those with a significant mental illness that will keep them from fulfilling the requirements of the program, according to the agreement.
A chance to learn from a bad decision
"We want this to be for people who – yes, they broke the law, but they don't have a history that indicates they are a bad operator in our community," Cranford said. "This is to give somebody a chance to learn from a bad decision and not have a criminal conviction on their record and be able to move forward as positive members of society."
If someone has already used their first offender status or conditional discharge, "that was your 'learn from your bad judgement' opportunity," Cranford said.
As for the age limit, Cranford said he thinks the ability to have charges dismissed should be for younger people who have made a mistake but have a chance to move on. "Once a person is of a certain maturity in years, then I think they should face typical accountability," he said. First offender status and conditional discharge are still available for older defendants.
Cranford said another reason for choosing a cutoff of 30 came from looking at case numbers. They ran numbers with different age limits, and a cutoff of 30 would lead to between 100 and 200 cases per year. That's a number that the probation office can handle.
The pre-trial diversion program will be 12 months long, and defendants will have to pay their restitution and fines within that time period, There is also an administrative fee of up to $1,000, and defendants will have to pay costs of supervision and any kind of counseling or treatment that is required.
Participants will have quarterly group meetings with the Assistant District Attorneys and the pre-trial diversion program supervisor.
Cranford said that, with a program like this, the limiting factor was getting an entity to help supervise the defendants. It's more than an assistant district attorney would be able to handle in a large program,
That's where Coweta State Court Probation came in. Getting the program started in Coweta is easier than in other counties, Cranford said. Many of the other counties in the five-county circuit contract with a private probation company to provide their misdemeanor probation services, while in Coweta it is a government agency.
So it was decided to start the program in Coweta and see how it works. "Maybe toward the end of this year we can start looking at another county or two," Cranford said.
Coweta State Court Probation is a POST-certified law enforcement agency and currently supervises misdemeanor defendants from state and superior court.
"We are excited to partner with the DA's Office on this program," said Chief Probation Officer Jeff Rogers.
Rehabilitation, not punishment
Cranford said that starting a pre-trial diversion program is something he's wanted to do since becoming DA.
Chief Deputy Assistant District Attorney Robert Mooradian worked on the structure of the program.
"I would definitely say it is our program, but I didn't start from scratch," said Mooradian. He started with the state's law allowing pre-trial diversion programs, and looked at the policies and procedures that different circuits use. There are a lot of different ways to run a pre-trial diversion program, Mooradian said.
Though participants will be meeting with probation officers, the intent is for the pre-trial diversion program to have a different, more rehabilitative feel than probation.
But it won't be an easy program. Defendants will have the option to participate, but no one will be pressured to participate, Mooradian said. Some may feel that going the regular route may be easier, he said.
Mooradian sees the pre-trial diversion program as "a win-win situation all around."
The opportunity to have felony charges dropped is a huge benefit for defendants. "There is no joy from our side in getting as many convictions as possible," Mooradian said. "It feels good to us to give someone that extra chance if they meet all of these criteria."