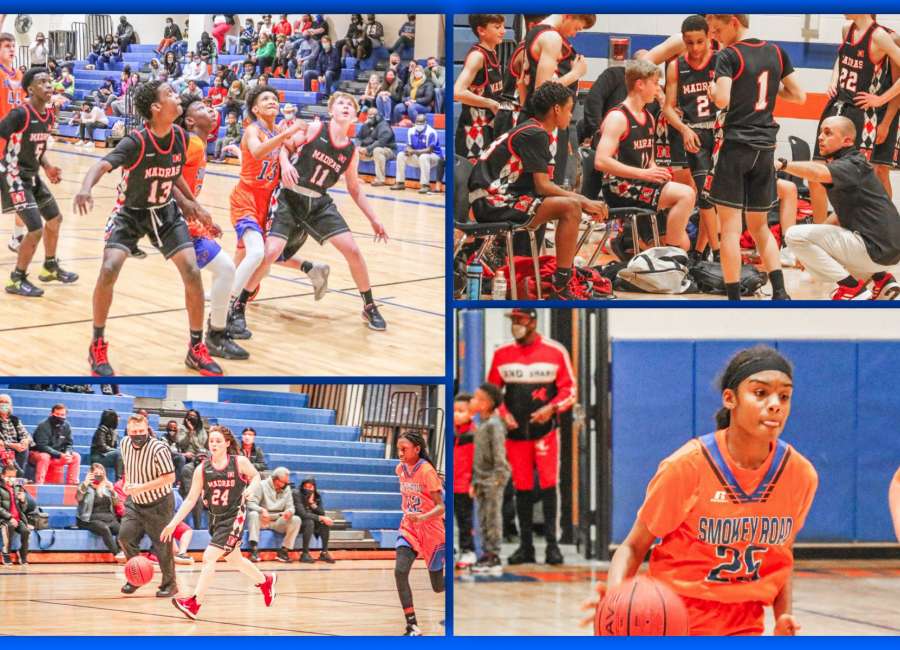 The Coweta County Middle School Athletic League opened the 2021 basketball season on Thursday afternoon.

In boys' action, the Madras Eagles defeated Smokey Road 43-16 behind Dylan Barber's 11 points. They also got eight from Warren and five from Luke Cannady and Josiah Buchanan each.
The Lady Eagles won by an almost identical score, 43-15. Brooklyn Walker had 21 points, including five three-pointers and Sasha Joseph added 15.
Lee Middle School boys defeated the Arnall Knights by a score of 38-22. Sam Mead had 19 points for Lee while Jayshon Stegall and Marcus Towns each had eight points for Arnall.
The Evans Cougars defeated the East Coweta Indians 28-32, but the Lady Indians returned the favor with 27-22 victory over Evans.
All teams will be back in action on Tuesday night, January 26. The regular season runs through February 4 and the championship game will be on February 11 at Madras Middle School.
Photos by Greg Keith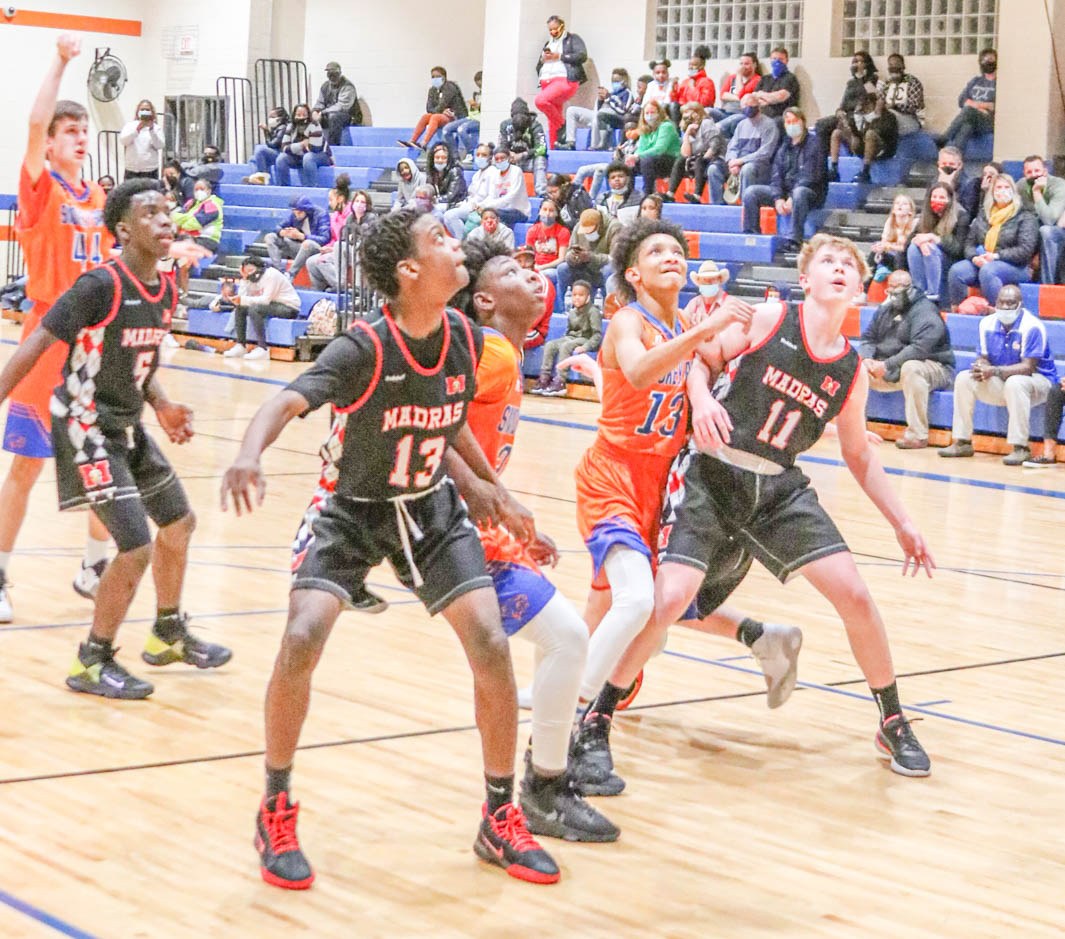 Will Ports and Braylen Hopkins box out for a potential rebound.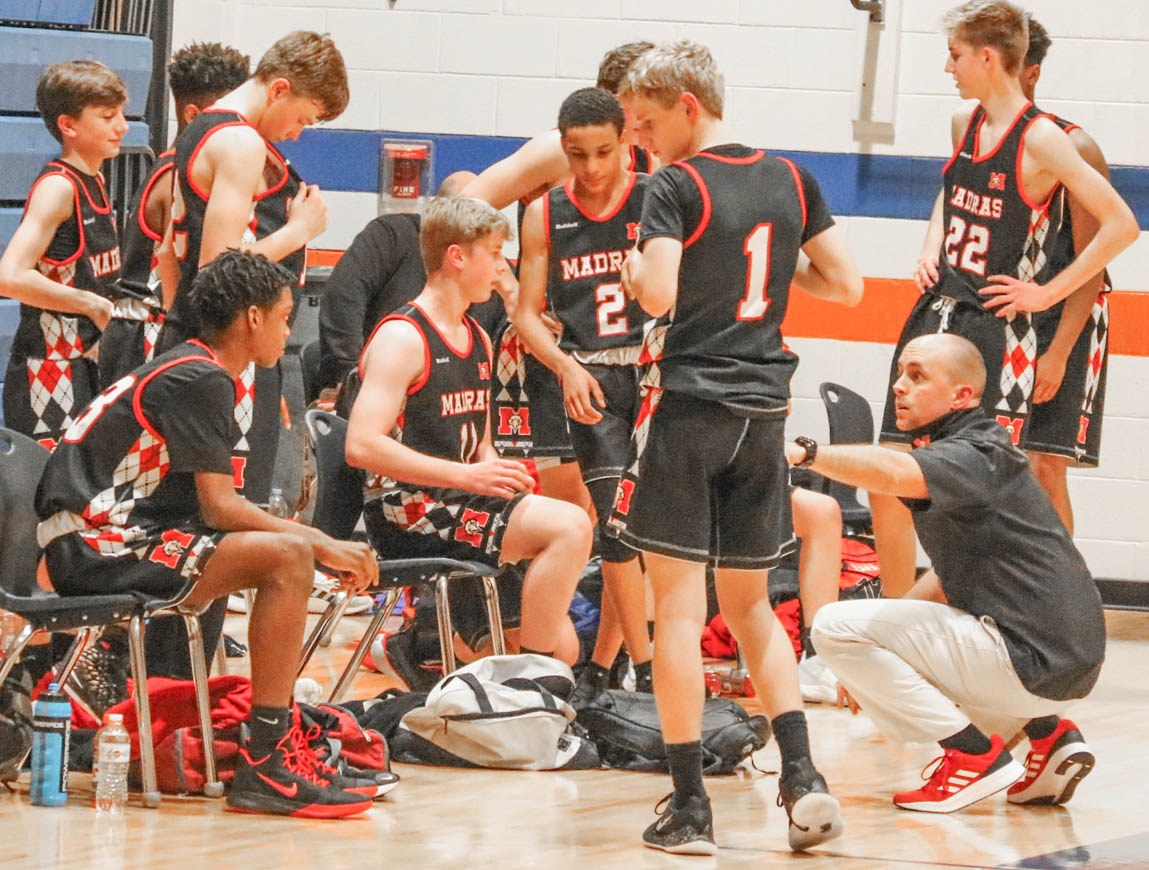 The Madras Eagles won their season opener against Smokey Road 43-16.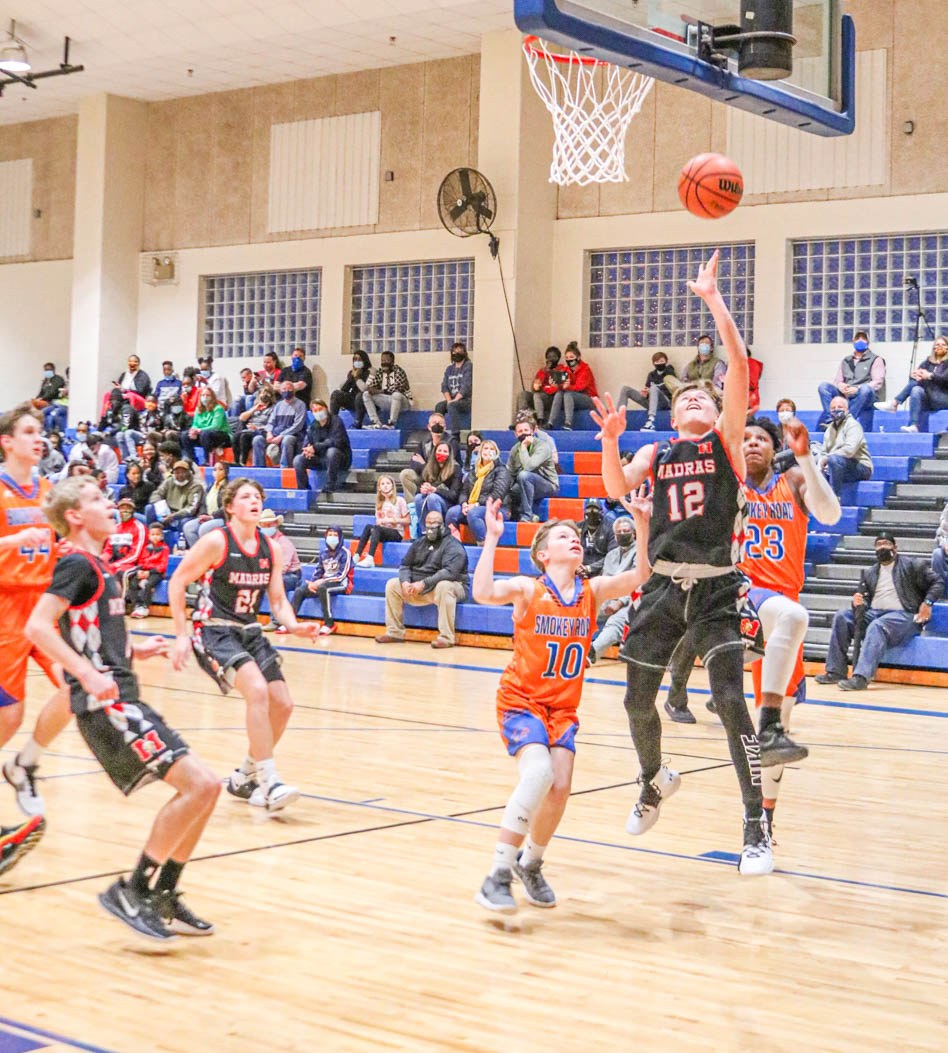 Dylan Barber led the Eagles in scoring with 11 points.
The Madras Lady Eagles defeated Smokey Road 43-15 in their CCMSAL.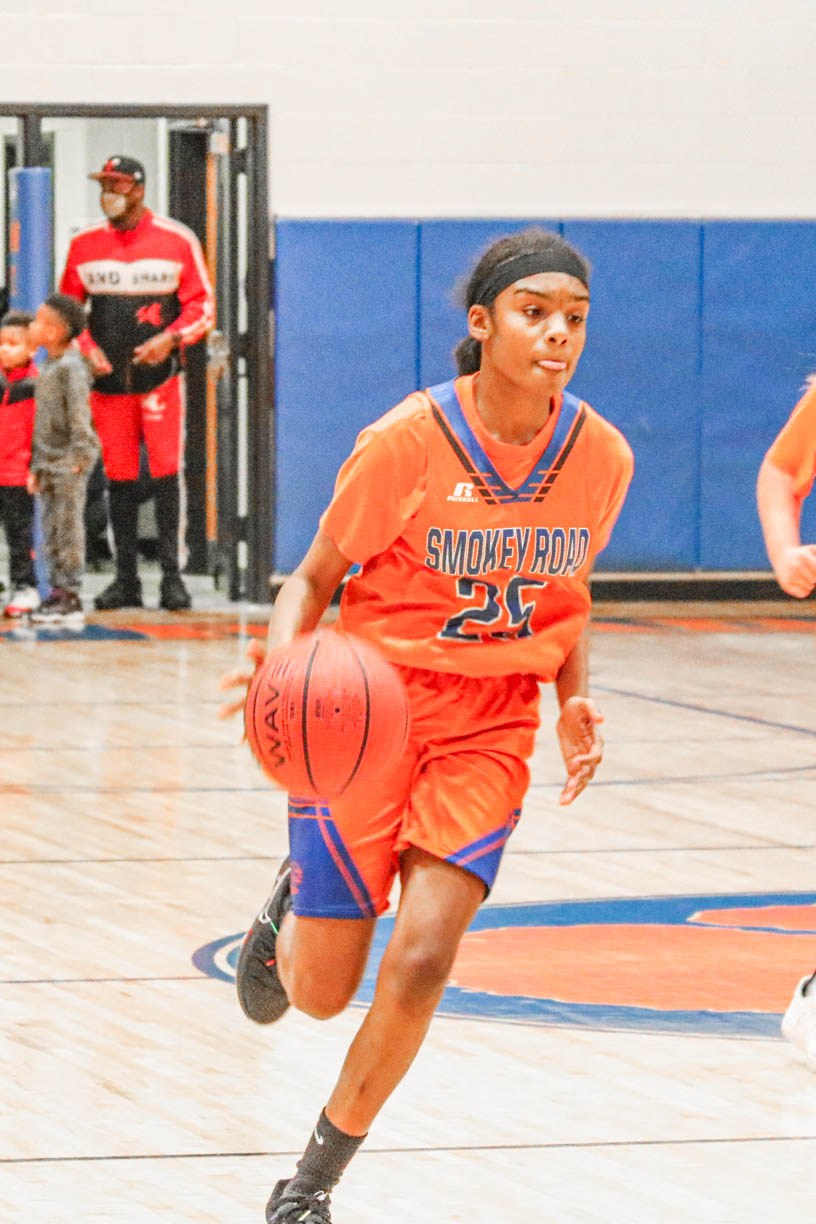 Smokey Road's Kennedy Middlebrooks brings the ball up the court.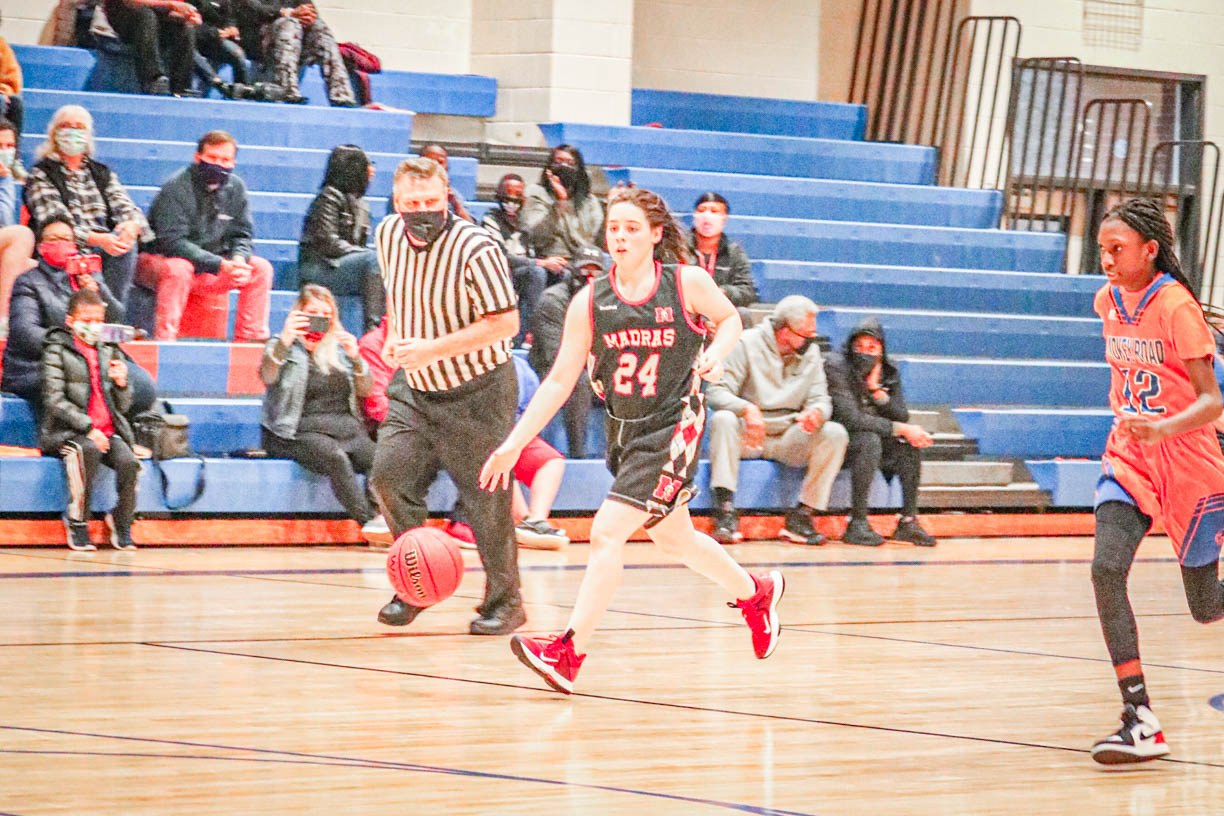 Brooklyn Walker led the Lady Eagles with 21 points.