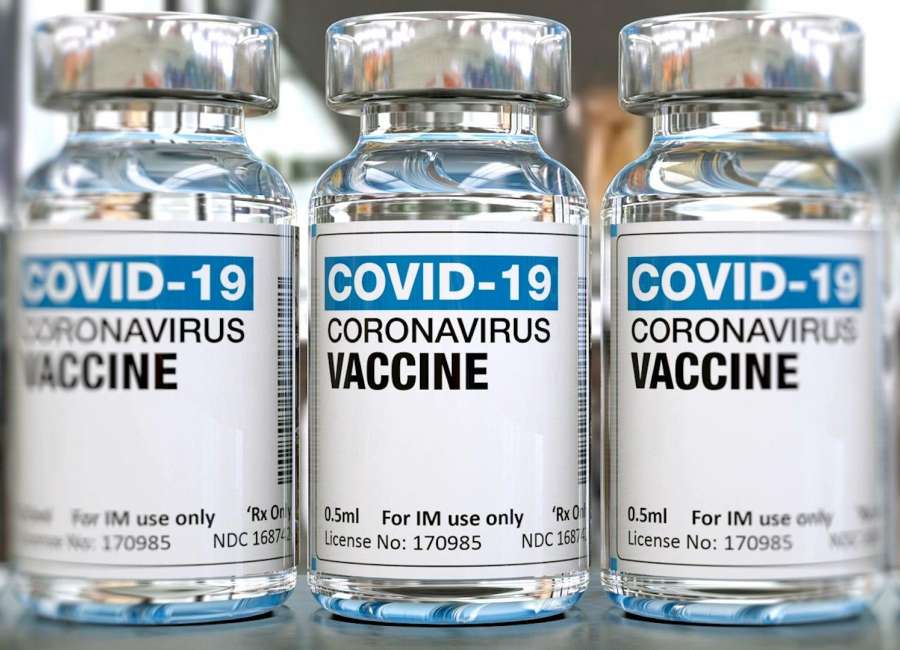 Updated Jan. 10, 2021, 6:45 p.m.
All Monday and Thursday appointments in Coweta County for COVID-19 vaccines for ages 65 and older are full, according to District 4 Public Health.
Coweta has scheduled 2,000 appointments for this week.
Continue to visit www.district4health.org for updates on when the vaccine will become available again.
Below is the original story.
••••••
Monday public vaccine event changes to 'appointment only'
The day after announcing that Cowetans 65 and older, and their caregivers, could get vaccinated at the Coweta County Fairgrounds Monday, the Georgia Department of Public Health is making changes to the event.

Initially scheduled as a drive-thru, first come, first serve event is now being reformatted as "appointment only," and those without appointments will be turned away, according to Hayla Folden of District 4 Public Health.
The changes were announced Friday night.
"Out of an abundance of concern for the well-being of people intending to camp out overnight to be among the first in line, we have decided to make this clinic by appointment only," Folden said.
Clinic hours will remain at 8 am – 5 pm Monday, January 11th, but anyone without an appointment will be turned away.
To schedule an appointment, call 800-847-4262 option 1. Call center hours will be 10 a.m. to 8 p.m. Saturday, January 9, 2021, and 8 a.m. to 8 p.m. Sunday, January 10, 2021.
"Appointments will ensure we have adequate vaccine supply for the clinic and to safely manage the traffic surrounding the clinic," Folden said. "We apologize for the inconvenience and ask for the public's patience as we work to provide vaccine in a safe and efficient way."
Georgians over 65 were recently added to "phase 1a" of the vaccine plan, joining health care workers and staff and residents at long-term care homes. All public safety and law enforcement workers were also added to the first phase.
The first public vaccine administration is set for Monday, and a second is scheduled for Thursday.
The Newnan Times-Herald and District 4 Public Health will update information as it becomes available.
Caregivers of those over 65 are eligible to be vaccinated under phase 1a. Before the change to appointment only was announced, officials said caregivers had to accompany the person they are a caregiver for to be eligible. It is unknown whether that rule still applies.
Monday's administration will be of the Moderna mRNA vaccine. Those receiving the vaccine will need a second dose in one month, and will be given information about getting the second dose.
Those receiving the vaccine are strongly encouraged to stay for 15 minutes after the shot is administered. There will be an area where people can park, and an ambulance will be on hand, according to Coweta County 911 and EMA Director Michael Terrell.
Though waiting for observation is strongly encouraged, it is voluntary.
The first vaccine administration was held Dec. 30 for health care workers and public safety, and approximately 475 vaccines were administered. One person had a very mild reaction, Terrell said. That person was monitored for about 15 minutes and then felt better, and didn't need any follow up medical care, he said.
Cowetans can get updates on vaccine availability through the new Coweta Alerts system. Coweta Alerts is a system that allows emergency notifications, such as for weather events, as well as other notifications such as road closures and, now, vaccine updates.
Those who are already signed up for Coweta Alerts can update their alert selection to add the vaccine alerts.
To sign up for Coweta Alerts, text CowetaAlerts (one word) to 67283 or visit https://bit.ly/396QC7k .
There are some contraindications to receiving the vaccine, including having received any vaccine in the last 14 days and a known allergy to vaccine components.
Other contraindications are:
•Persons with known current SARS-CoV-2 infection
Vaccination should be deferred until recovery from acute illness (if person had symptoms) and criteria have been met to discontinue isolation
No minimal interval between infection and vaccination
However, current evidence suggests reinfection is uncommon in the 90 days after initial infection, and thus persons with documented acute infection in the preceding 90 days may defer vaccination until the end of this period, if desired.
•Persons who previously received passive antibody therapy for COVID-19
Vaccination should be deferred for at least 90 days to avoid interference of the treatment with vaccine-induced immune responses, based on estimated half-life of therapies and evidence suggesting reinfection is uncommon within 90 days of initial infection.
•Persons with a known SARS-CoV-2 exposure
Community or outpatient setting: Defer vaccination until the quarantine period has ended to avoid exposing health care personnel or other persons during vaccination visit.
District 4 Public Health will continue to provide updates on www.district4health.org letting the public know when the vaccine becomes available.