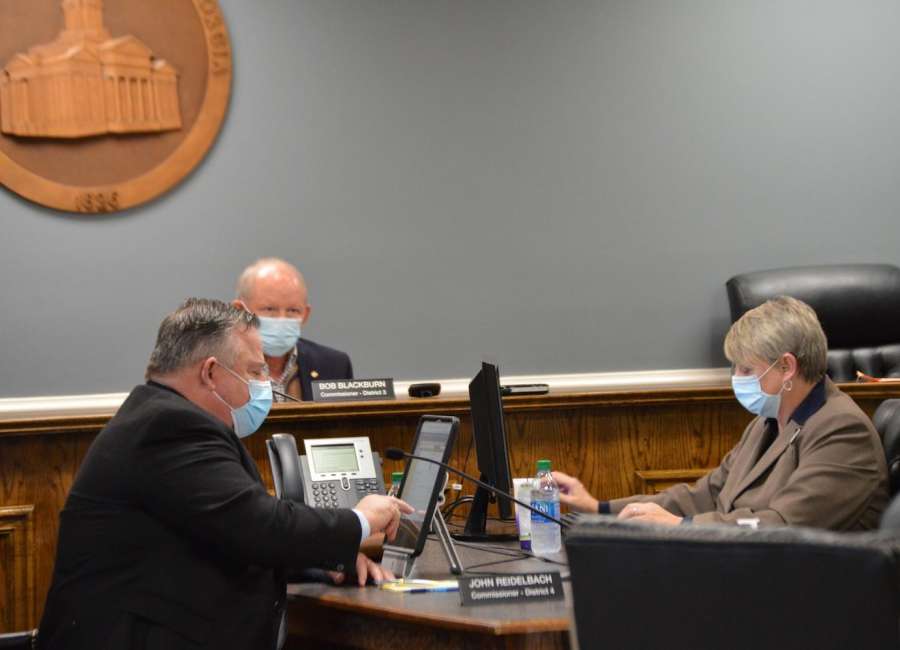 Coweta County is engaging the services of a grant writing service to help get grants for the Coweta County Fire Rescue Department.
The department is currently looking into a grant that will help purchase thermal imaging cameras, hoses and nozzles. The grant is valued at approximately $323,000 and requires a 10 percent local match.
Funds for a grant writer were included in the 2021 budget. A grant writing vendor had been chosen but won't be able to complete the work, so a new grant writing vendor, Lexipol, was hired this week.
According to an issue paper from Deputy Chief Chad Jones, using a professional grant writer greatly improves chances of success in getting grants. "Lexipol is a company familiar to the department and one of that has demonstrated great success in the past," Jones said in the issue paper.
For a $3,000 annual fee, Lexipol provides two subscriptions to the GrantFinder Database, access to all applicable federal, state, corporate and foundation programs, tracking of grant listings and deadlines with email alerts, unlimited one-on-one grant consulting, unlimited application and narrative review by an expert team, and a 50 percent discount on grant writing services on a per project, per application basis.
The Coweta County Board of Commissioners voted to approve the annual subscription as well as a $2,500 charge for services related to the actual grant application.
The grant is requested to fund 10 thermal imaging cameras. The department's current cameras are outdated, according to agenda items. It would also fund 20 radios, 144 fire nozzles, as well as 14,400 feet of 2 ½-inch hose and 5,400 feet of 5-inch hose.
The current hoses are outdated and more are needed, according to the agenda materials provided by Jones, and the fire nozzles aren't compliant with the National Fire Protection Association standards.
The department has funds budgeted to buy the items, according to Jones. However, if the department is awarded the grant, the budgeted funds would be available for other needs. He said that Lexipol feels like the items that are high needs will get grant funding, though maybe not as much as is requested.
Commissioner John Reidelbach said that Lexipol has about a 40 percent success rate in receiving grants, and that is extremely high.