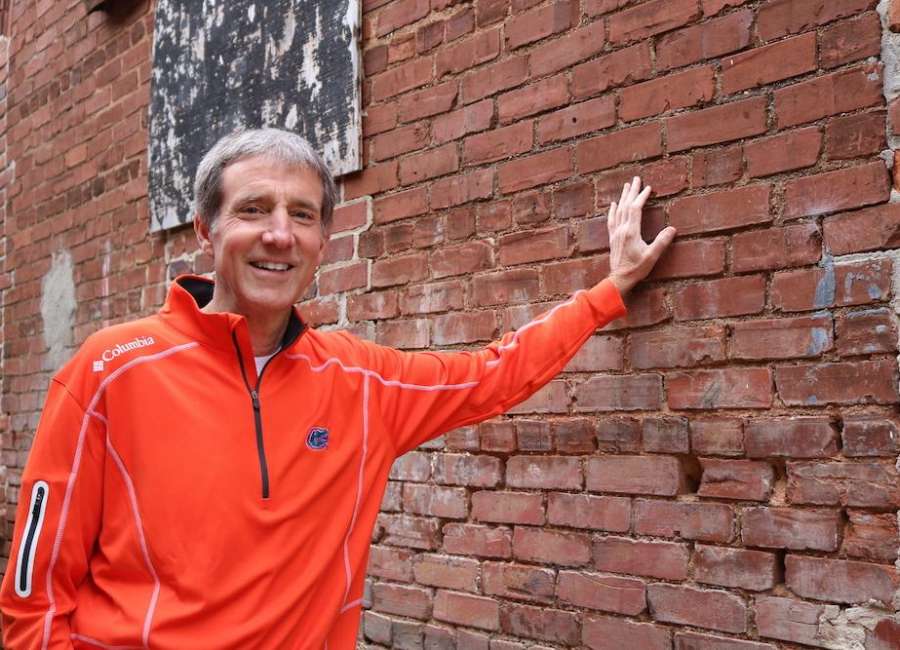 Last week was going to be my 'last look' at the 2020 season of college football. Well, this time I mean it. Here's a final recap of the season: what went right, what went wrong, and why it even, well, went.

Week One – Florida State coach Mike Norvelle became one of the earliest Covid casualties of the season and missed his team's opener to Miami. The six-touchdown loss to the Hurricanes was an indication of what would come later: the cancellation of two consecutive FSU home games (to Clemson and Virginia) just hours before kickoff. Its season finale against Wake Forest suffered the same fate. Norvelle finished his debut season with a record of 3 – 6. Another season like that and – Covid or not – he'll be gone.
Week Two – Oklahoma lost its second consecutive game of the season, effectively knocking them out of consideration for the season ending playoffs. Seeing what they did to Florida in the Cotton Bowl a couple of months later (winning 55 – 20), the Sooners may have deserved to be one of the 'final four.'
Week Three – My guest reporter, Warren, turned down my offer of Florida defensive coordinator Todd Grantham for the same position at his beloved Ohio State. Warren apparently was paying attention to the Gators' 'social distancing defense' in their embarrassing loss to Texas A&M.
Week Four – Notre Dame squeaked by Louisville, 12 – 7. That should have been sufficient evidence to keep the Irish out of the playoffs, had the committee not been asleep at the wheel. Florida coach Dan Mullen said he wanted to see 90,000 fans in the stands for its home game against LSU, a ridiculous thought considering there was a highly contagious global pandemic going on. Right after his ill-spoken words, the Florida-LSU game was postponed: Karma bit Mullen in the butt - 21 Gators players and coaches tested positive for Covid.
Week Five – The Big Ten kicked into action, with Ohio State winning its first of (just) five regular season games, a 52 – 17 incineration of Nebraska. Alabama lost Jaylen Waddle to a season-ending injury. At the time, I thought Waddle was the most exciting player in college football. Little did I know Alabama had another player that was equally – perhaps even more - exciting, who would go on to win the Heisman.
Week Six – Auburn beat defending National Champion LSU, 48 – 17. It was almost impossible to fathom that War Eagle coach Gus Malzahn would lose his job at the end of the season.
Week Seven – Pac 12 was the last conference to see action, which I would have missed altogether had my Washington Huskie friend out west not reminded me of it. Here's all you need to know about the Pac 12 season: none of the teams were any good.
Week Eight – One team (Louisiana) clinched its conference championship, while out west, another team (Arizona) played its season opener. This is what happens when football is played during a pandemic.
Week Nine – Alabama beat Kentucky by eight touchdowns. As a policeman says to rubberneckers at the scene of a terrible accident: nothing to see here; move along.
Week Ten – I mentioned Texas coach Tom Herman was lucky he didn't find himself in someone's trunk after losing a game against Iowa State that they led for 59 minutes, only to lose in the final seconds. At the time, I thought Herman's days in Austin were numbered (see Week Twelve). Alabama beat Auburn by 29 points in the Iron Bowl, setting the stage for Gus Malzahn's dismissal at the end of the season.
Week Eleven – I predicted Florida wouldn't beat Alabama in the SEC Championship because of the ineptitude of defensive coordinator Todd Grantham. (See Week Thirteen).
Week Twelve – Texas announced they would keep coach Tom Herman around after this season. They were lying. Florida lost to an underwhelming LSU squad, 37 – 34, courtesy of an opponent's shoe thrown in frustration by a member of Grantham's defense. Not one of the Gators' finer moments, but giving up 37 points is a lot better than…
Week Thirteen – Surrendering 52 points in the SEC Championship to the Crimson Tide. Despite putting up 46 points of their own, the Gators were a touchdown short of beating the best team in the country. They can take pride knowing that Alabama's margin of victory was, by far, its slimmest of the season. I predicted three of the four playoff teams correctly, missing out on the fourth spot: I chose Texas A&M; the Committee went with Notre Dame.
Week Fourteen – I predicted Florida quarterback Kyle Trask would win the Heisman. In 11 games, Trask was responsible for: 46 touchdowns (43 passing); 4,125 passing yards (375 per game); 69.7 completion percentage; seven games with four or more passing touchdowns; and five 400-yard passing games. However, I probably should have played closer attention to the Alabama player that stepped up when Jaylen Waddle was injured.
Week Fifteen – The first round of the playoffs. No surprise seeing Alabama beat Notre Dame by 17 points (a margin that could have been easily doubled had the Crimson Tide not taken its foot off the gas in the middle of the second quarter). A minor surprise in Ohio State handily disposing of Clemson by three touchdowns, however. I expected the National Championship game between Alabama and the Buckeyes would go down to the wire, proving that my Heisman prediction wasn't my worst of the season.
Week Sixteen – Bowl games, bowl games, and then more bowl games. Nothing to see here, either. Next…
Week Seventeen - For the Heisman, Alabama's DeVonta Smith stole this year's election. (Sorry, poor choice of words. Let me try again.) DeVonta Smith rightfully earned this year's most outstanding player in college football. Smith went on to win a litany of other postseason awards as well: Maxwell Award (player of the year); Biletnikoff (outstanding receiver); Walter Camp (player of the year); and Paul Hornung (most versatile college football player). If there was a Pulitzer Prize for college football, he would have won that, too.
In the highly anticipated National Championship game, Smith displayed once more why he deserved the Heisman: 13 catches for 215 yards and three touchdowns - all in the first half. Had he not been hurt early in the third quarter and forced to leave the game, one can only wonder what his final tally for the game might have been.
As for the outcome of the game, Alabama won a sixth National Championship under coach Nick Saban, giving him a grand total of seven (one was at LSU) to surpass the legendary Paul 'Bear' Bryant in that category. The final score of the game was indicative of Alabama's dominance. It should come as no surprise that three of the top five players in the Heisman voting played on the Crimson Tide's offense. Alabama – 52, Ohio State – 24.
55 - 24 was the exact same score of the Alabama – Texas A&M game earlier in the season. I only mention it to illustrate Ohio State and Texas A&M were of comparable talent, and to remind you that Ohio State beat Notre Dame by three touchdowns in the first round of the playoffs. Translation: the playoff committee was wrong selecting Notre Dame; my selection of Texas A&M was the better option.
Maybe next year I'll be asked to serve on the Selection Committee. I could possibly take the place of one of the two current members that hail from the Pac 12, where they don't even play football.
At least, not the kind of football anyone in the southeast would recognize.
***
Scott Ludwig lives, runs and writes in Senoia. His latest book, "Southern Charm" is a collection of his first 101 columns for The Newnan Times-Herald. He can be reached at magicludwig1@gmail.com .