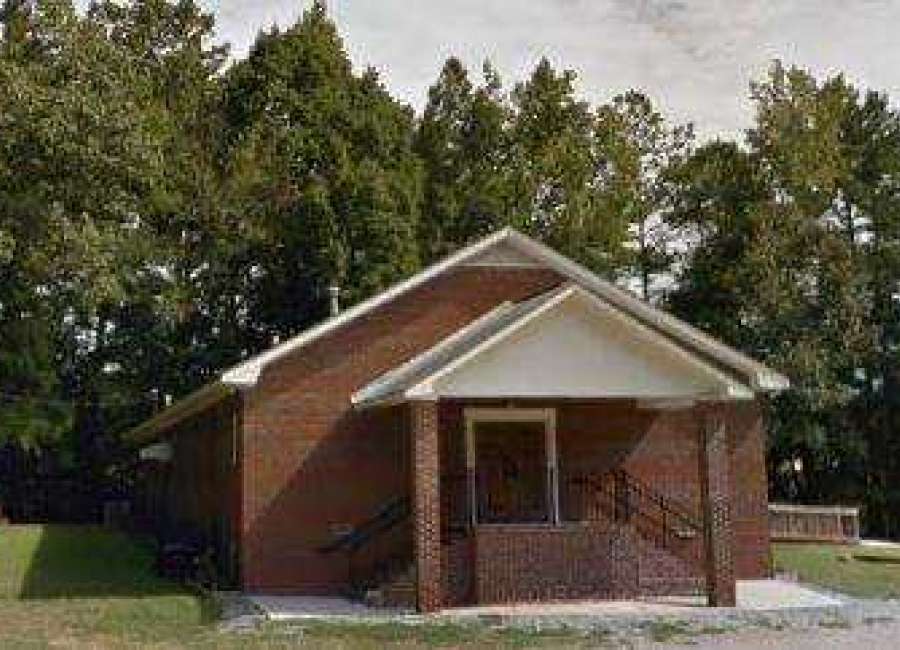 It's almost been a year since churches throughout Coweta and the entire world have had to change the way church services were being held because of the COVID-19 pandemic.
In March of last year, many churches had to quickly adjust to adhere to White House and Centers for Disease Control and Prevention guidelines limiting the number of people who can gather from 50 to 10, which is quite difficult for churches.
Earlier in March 2020, Bishop Sue Haurpert-Johnson with the North Georgia Conference of the United Methodist Church, sent an email to all UMC pastors urging them to cancel services for two weeks, urging them to use discretion when deciding whether to host in-person services or small groups.
According to the North Georgia Conference United Methodist Church website, Haupert-Johnson also addressed clergy and members with a video urging congregations to be careful in December during the holiday season.
Haupert-Johnson also made it clear that the conference was not issuing orders not to gather, but rather making suggestions.
"That is not who we are, nor how we want to be perceived," she said. " We are your brothers and sisters in Christ, we have great concern for you, clergy, and your parishioners. And we do not want the church to add to the heartache and the turmoil and the heartbreak of families in this country right now."
She encouraged congregations that can meet virtually to do so.
"If your churches are gathering, though, please, please be extremely careful," she said.
First Baptist Church
Many churches were already streaming or hosting church service live on their Facebook page, website or even a TV station. First Baptist Church in downtown Newnan already has church services airing on NuLink each Sunday at 11 a.m. and 8:30 p.m., and Wednesdays at 8:30 p.m., with a one-week delay, according to its website.
In a previous Newnan Times-Herald interview, Rev. Lee Chitwood, who spearheads the music and worship at FBC in Newnan, said the ministry has been streaming each Sunday for many years, but recently added Facebook Live, which he says the church will continue.
"All our previous services can be viewed any time on our website media page, or listen to podcasts of our pastor's sermons at www.fbcnewnan.org/media ," Chitwood said.
Earlier this month, FBC leaders had decided to suspend in-person services for two weeks. In-person services will begin again tomorrow, but an RSVP is required.
Wednesday Activities will resume Wednesday, according to the FBC website.
" The biggest challenge is that we miss having our people all together," Chitwood said. "We have not seen so many of our folks for almost a year. We are praying the vaccine will allow that to come to an end soon."
St. Peter Baptist Church
St. Peter Baptist Church in Newnan has been conducting virtual services via Facebook Live at 11:30 a.m. since the beginning of the pandemic. Pastor Kenneth Curtis pastors both St. Peter in Newnan and Rocky Mount Bethel Baptist Church in Luthersville. Curtis said both churches host their services at the same time on their Facebook pages. This avoids Curtis having to do two separate services.
"We also host services via a teleconference line for those who are not on Facebook," Curtis said. "We have weekly Bible studies – Tuesday and Wednesday at 7 p.m. via teleconference only."
Curtis said both congregations are utilizing Microsoft Office applications, Zoom and GroupMe messaging.
"We had a minor learning curve," Curtis said. "We've had to refocus on our communication and marketing for our services to make sure everyone is aware of what we're doing and to make sure we're on the same page."
Curtis said the biggest challenge with the new technology is "communicating and assisting our nontechnical users."
"We just have to make sure they're able to stay connected to our services, which is important, especially during these times," Curtis said.
Curtis said he will only start hosting in-person service when it's safe to do so.
"We are actively listening to what the experts advise us to do about church and other social gatherings," he said. "We will open the doors for worship in accordance to their guidance."
Over 400,000 Americans have died from COVID-19, according to the CDC.