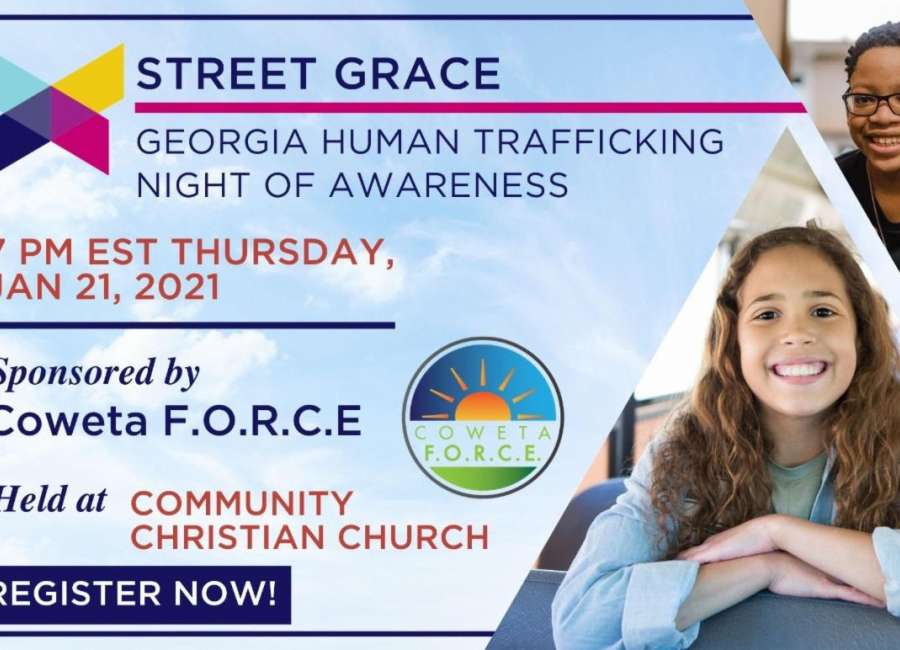 Human trafficking can be hard to spot. And it can be happening in our community.
Cowetans are invited to learn more about how to spot, prevent and respond at a Georgia Human Trafficking Night of Awareness event.
The Night of Awareness, hosted by Street Grace, will be held at Community Christian Church. The event runs from 7 to 8 p.m. with a Q&A session to follow. The socially distanced event will be held in the church's main meeting space and is limited to 100 attendees.
Coweta FORCE, Coweta's recovery community organization, and Community Christian Church are partnering to hold the event.
The event is designed to educate, equip and bring awareness to the community about the commercial sexual exploitation of children.
Experts from Street Grace, a metro-Atlanta based organization working on end the commercial sexual exploitation of children, and local law enforcement will educate the community on what the commercial sexual exploitation of children looks like in our community and how we can recognize and report signs of it, according to Shelly and Hank Arnold of Coweta FORCE.
Community leaders and others who might encounter commercial sexual exploitation are being invited, including local hotel employees, and the event is open to the general public as well. "We were really intentional about who we invited. We took the time to look at who it would be important to have present," Shelly Arnold said. "We have law enforcement, school staff and counselors, we have churches, state representatives, the mayor, the sheriff, hotel employees and the general public," she said.
The idea was brought to Coweta FORCE by Community Christian Pastor Ed Martin, who also serves on the Coweta FORCE board.
Sometimes, when people think of sexual exploitation and trafficking, "They think of somebody being kidnapped or held at gunpoint. More often than not, that is not the case," said Hank Arnold.
The Night of Awareness will give people a broad perspective on what sex trafficking is. And will give advice on how to spot things that might not be quite right.
"It's going to be a good, general, overall training," Hank Arnold said.
"It is happening in Newnan, and there are things that are happening around us that we need to be more aware of," Shelly Arnold said.
A survivor of trafficking will also speak at the event.
Coweta FORCE focuses on recovery from substance use issues. Oftentimes, substance use plays a role in human trafficking. Traffickers might give victims drugs as part of their control over the victims, and the victims might be addicted to and dependent on those drugs.
"Sometimes that keeps people in this cycle," Hank Arnold said. Sometimes people don't even realize that they are victims of sexual trafficking.
Street Grace, a faith-based organization, works on many facets of ending commercial sexual exploitation of children, and is very active in working on policy changes, Hank Arnold said.
Hopes are that the local event will inspire some real action in the community.
"We're hoping that this jumpstarts some conversation and some sort of driving force with some level of organization to move forward in this," he said. "You can't have knowledge of issues like this in our community without taking some kind of action."
Registration is required for the free event. To register, visit https://bit.ly/2XMrwFL or scan the QR code.
For more information about Street Grace, visit www.streetgrace.org .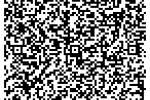 This QR code leads to the registration page for the event