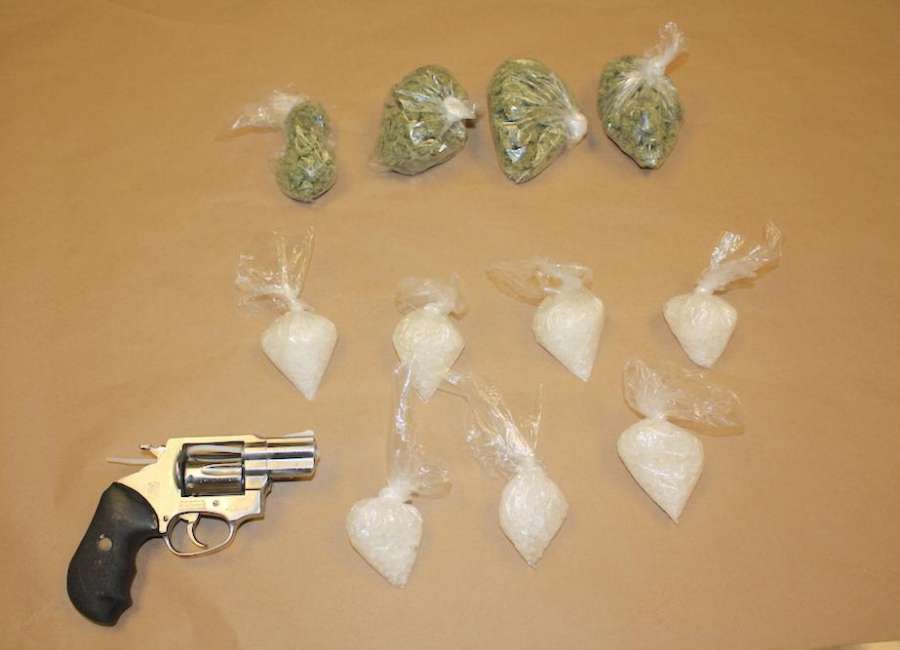 A Newnan man faces a number of charges after a high-speed pursuit with police.
Deangelo Maurice Taylor, 31, is charged with several felonies, including purchase, possession, manufacture, distribution or sale of controlled substances; possession of a firearm during the commission of a crime; possession of a firearm by a convicted felon; and fleeing from police.
Deputies stopped Taylor after he was reportedly seen not wearing a seatbelt while driving on Highway 34 Wednesday evening. After making contact with Taylor, deputies spoke with him and asked him to step out of the car.
However, Taylor fled the scene and led deputies on a high-speed chase, starting near Wells Fargo on Highway 34, up Herring Road and onto Highway 29, heading northbound, according to Inv. Leslie Fluegeman with the Coweta County Sheriff's Office.
To avoid stop sticks placed by police, Taylor swerved and struck a deputy's Tahoe. He then lost control of his car and crashed down an embankment near the intersection of highways 29 and 154.
After a brief foot chase, Taylor was taken into custody.
Inside the car, investigators found 3.6 ounces of suspected marijuana and 15 ounces of suspected methamphetamine that was later determined to be confectioners sugar packaged in seven plastic bags. They also found a digital scale and approximately $1,300 in cash. A .357 handgun was located next to the car, Fluegeman said
After being medically cleared at Piedmont Newnan Hospital, Taylor was transported to the Coweta County Jail.