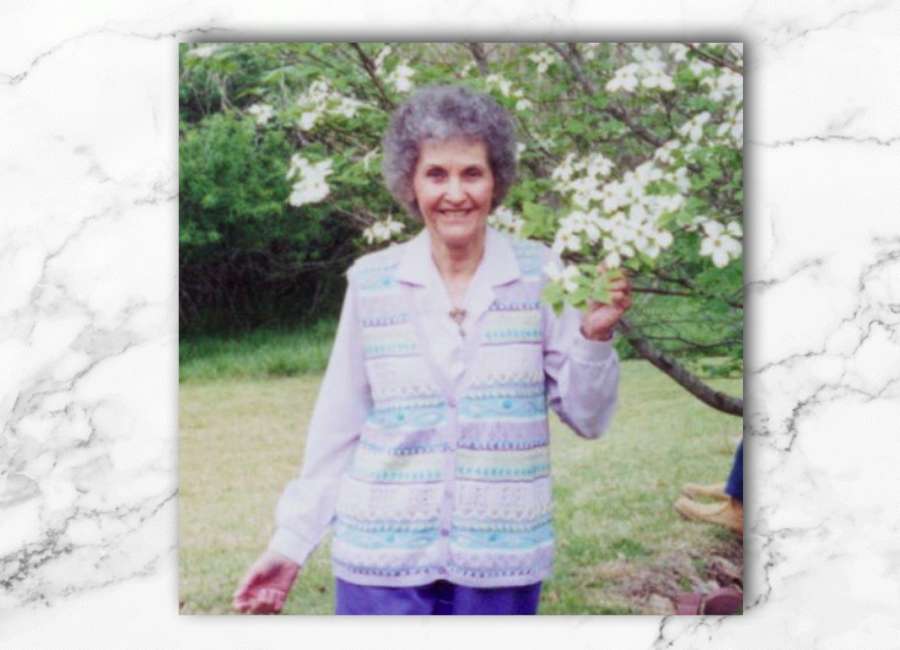 Carrie Lee Brown, age 95, passed away peacefully on Tuesday, January 12, 2021, at Piedmont Newnan Hospital with family by her side.
She was born in Sargent, GA on June 20, 1925, to the late Marvin Holloway and Sally Ward Holloway.
Along with her parents, Carrie Lee is preceded in death by her husband, Everett Brown; children, Patricia Brown Eidson, Lynn Brown, Karen Brown Payton, Libby Brown Youngblood and siblings, Hazel Holloway Hopgood and Johnny Holloway. She is survived by grandchildren, Cindy Eidson and her husband Matt Smith, Jennifer Brown Goolsby and her husband Rod, Kyle Nelms and his wife Jessie, Taylor Justin Brown, Kane Payton and his wife Brooke; great grandchildren, Nick Reasor, Nate Reasor, Brittany Payton Mui (Nathan), Johnny Greene, Everett Eidson-Smith, Jake Brown, Levi Brown, Joshua Payton, Jr. and Delilah Payton. She is also survived by son-in-laws, Marcus Eidson and Carl Payton.
The visitation is Friday, January 15, 2021, from 1 p.m. until 2 p.m. at McKoon Funeral Home, 38 Jackson Street, in Newnan. The family will have a private graveside service with Craig Jackson officiating.
In lieu of flowers, the family asks that memorial contributions be made in Carrie Lee's name to Arnco Baptist Church, 81 Arnco 3rd Street, Newnan, GA 30236. Condolences may be expressed to the family online at www.mckoon.com.
McKoon Funeral Home & Crematory 770-253-4580