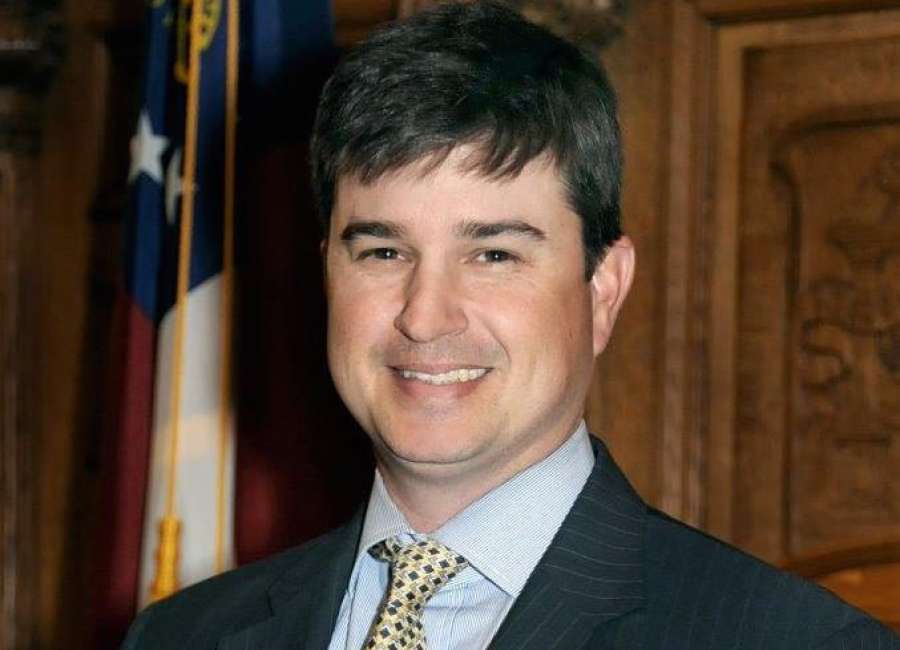 Coweta State Sen. Matt Brass, who represents Georgia's 28th District, has been named chairman of the Senate Banking and Financial Industries Committee.
Brass, who was elected to the District 28 seat in 2016, was named chairman of the committee this week, for the 2021-22 session. He continues as vice chairman of the Senate Regulated Industries and Utilities Committee and the Economic Development and Tourism Committee. He's also a member of the Senate Rules Committee and an ex-officio member of the Education and Youth Committee and Natural Resources and Environment Committee.
Brass is no longer chairman of the Senate Reapportionment and Redistricting Committee, which will draw up state Senate maps with 2020 Census data and also work on U.S. Congress maps. He had been chairman of that committee for three years. Brass is no longer a member of the committee, either.
The new chairman of the Reapportionment and Redistricting Committee is Sen. John Kennedy, R- Macon. Kennedy is the Majority Caucus chairman, and vice chairman of Brass' Banking and Financial Industries Committee.
While the real work of the reapportionment and redistricting committee can't begin until the 2020 Census numbers are available, there is significant ground work that is done before the numbers come in.
"It's more kind of getting a game plan together and a timeline," Brass said.
A big part of running that committee is understanding the process. Brass worked on redistricting and reapportionment in 2011 as a staff member with then-Sen. Mitch Seabaugh, R-Sharpsburg.
Brass said he plans on sitting down with Kennedy to "get him up to speed on what I know and the experiences I've had."
Brass said it is pretty common for a new chairman to reach out to the former chairman to get up to speed. "Most of us are willing to work with each other, and help them do the best job they can," he said. "I'll be there as a resource for Chairman Kennedy for any questions he's got."
Brass said he thinks it would also be helpful for Kennedy to meet with Seabaugh and talk about processes and what works and what doesn't.
As for his new chairmanship, Brass said he always looks forward to new challenges. Typically when he gets a new committee, Brass said he starts building relationships. Those are with committee members first, then also associations.
Brass said he already has a lot of relationships in that industry from his time working with former Congressman Lynn Westmoreland, who served on the U.S. House Financial Services Committee.
"I've got a little background on it. I do have a lot to learn, and I will certainly be working hard to learn all I can," he said. "I'm going to take the ball and run with it."
Banking and payment processing is a very important industry in Georgia. Brass said he looks forward to working with industry leaders and finding a path forward that keeps citizens first.
"Anything we do legislatively needs to keep the consumer as our No. 1 priority," Brass said.
Brass wasn't the only senator to lose an influential chairmanship this session. Two senators who, like Brass, alleged issues with the presidential election, were removed as chairmen of powerful committees. Unlike Brass, they didn't get a new chairmanship of a less powerful committee.
Sen. Brandon Beach of Alpharetta was removed from the Transportation Committee, and Sen. Burt Jones of Jackson was removed from the Insurance and Labor Committee.
All three were among the senators who aggressively promoted claims of election fraud. Beach had signed onto a federal lawsuit against Georgia and other states.
However, some senators who signed onto a letter urging Vice President Mike Pence to block Joe Biden's win were awarded new chairmanships.