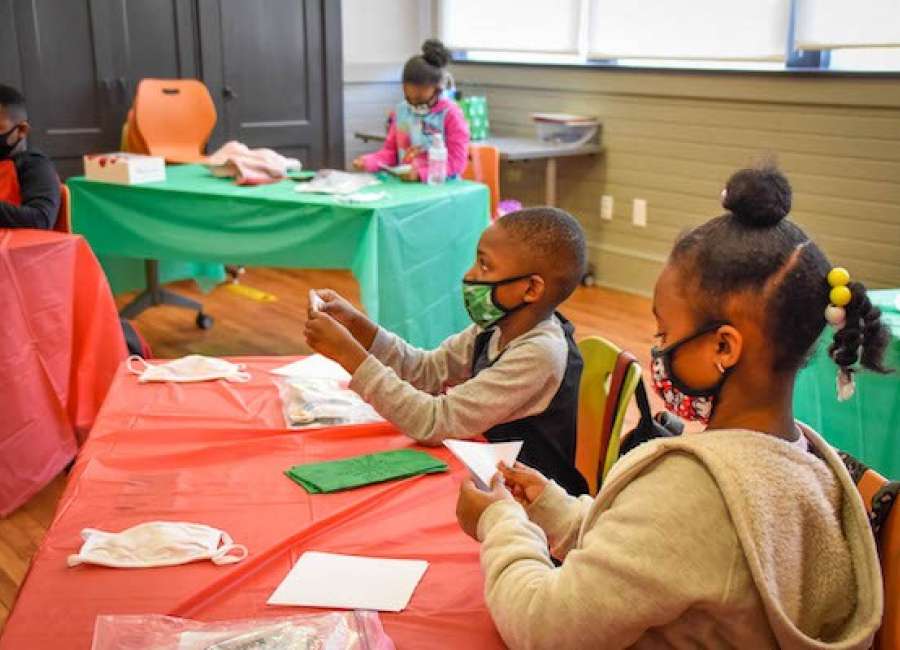 Lauren Odom, executive director for the Newnan/Coweta and Howard Warner Boys and Girls Clubs, shared how the clubs have served local youth through the COVID-19 pandemic at the monthly Pastors and Leaders luncheon held Monday via Zoom.
The Boys and Girls Club is a youth development agency that serves youth ages 6-18 Monday-Friday through an after school program. Odom said they focus on three program pillars: academic success, character and leadership, and healthy lifestyles.
Due to the COVID-19 pandemic, Odom said the clubs are operating at under 25 percent capacity. She said under normal circumstances, there would be about 125 kids a day at the Newnan/Coweta location and 75 kids a day at the Howard Warner location.
Now, they are averaging 32 kids at the Newnan/Coweta location, and 24 at Howard Warner.
The schools where Boys and Girls Club members can be picked up are Ruth Hill Elementary, Jefferson Parkway Elementary, Atkinson Elementary, Elm Street Elementary, Welch Elementary, Evans Middle, Smokey Road Middle and Newnan High.
Odom said they do have drop-off services for children who don't attend those schools, as long as their parents can bring them. The clubs serve all of Coweta County.
"Lauren, you are doing great things at the Boys and Girls Club," said Coweta County School Board Member Andrew Copeland. "With the school system, we're so happy just to partner with you and that organization."
Because of the pandemic, Odom said they have a lot of policies in place at the clubs such as using high-grade sanitizing and cleaning procedures, social distancing and requiring members to wear masks.
"I am proud to say that we have not had to shut down during this period," Odom said.
Several members have not been able to come because they have been exposed to COVID-19 at school, but she said all of the staff and kids are healthy.
The clubs began operating again in August, first helping parents with virtual school. When students were able to return to face-to-face instruction, the Boys and Girls Clubs resumed the after school program.
"We've had to think outside the box," Odom said. "Instead of members being able to rotate and hang out with their friends, they are with one group of eight children and one staff, and they rotate throughout the different program areas."
Odom said only one group can be in one program space at a time. If a group uses the gym or game room, they have their own supplies and after they leave everything is sanitized.
Before COVID-19, the Boys and Girls Clubs had partnered with the Coweta County Master Gardeners to teach the kids how to garden. She said they had about 20 volunteers coming to teach 15-20 of their members about gardening and bees.
Odom said some local sororities and fraternities have partnered with them and have done teen talks, drug use prevention programs and college and career bound activities.
"A lot of things have changed, but we're also looking for different ways to really get people to connect," Odom said.
Odom said during the pandemic, they've had to rethink how they can utilize their volunteers. She said they've partnered with Derrick Lewis and the CAPS substance abuse prevention program, and Lewis does activities weekly with the members via Zoom.
"He's talking to those kids about goal setting, being a leader and saying no to drugs," Odom said.
She said they are always looking for community partnerships. Odom said they provide the after school program for their members, but their families often have other needs.
The clubs partner with Jack and Jill, which sponsors kids during Christmas, Backpack Buddies that provides meals for kids over the weekend, and they've partnered with companies to provide internet services for kids doing virtual learning.
"We're always looking for partnerships and looking to build," Odom said. "We're always looking for different resources for our parents that we're unable to provide for them."