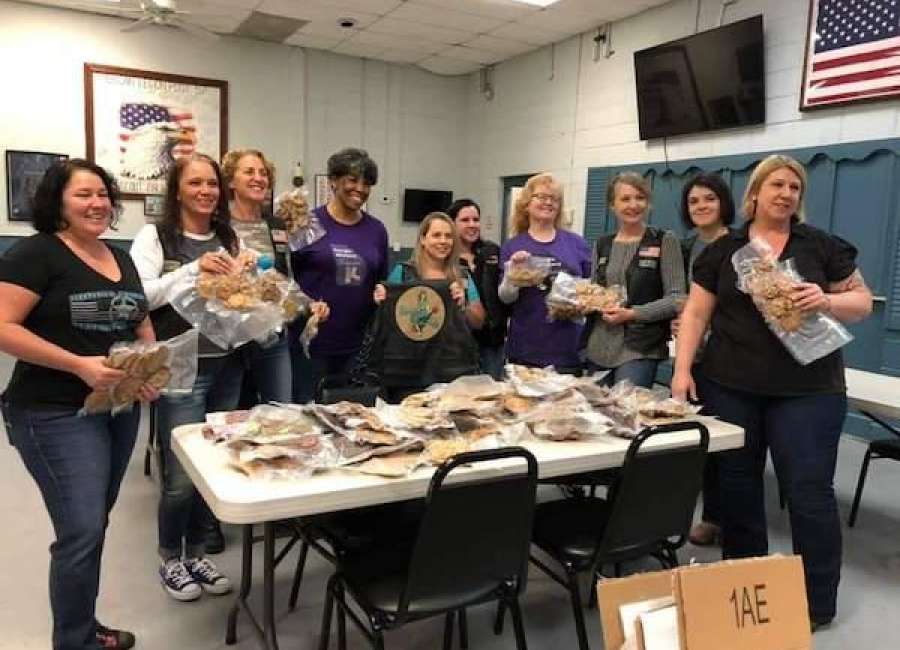 The Senoia chapter of the Bomber Girls Ladies Riding Club will be collecting cookies during its annual cookie drive Saturday.
The drive will take place Jan. 16 from 10 a.m. to 3 p.m. at the Coweta Veterans Club, 130 Veterans Club Road, Newnan.
Heather Godshalk, president of the Senoia chapter of the Bomber Girls, said this is the seventh year of the cookie drive.
"The cookie drive is one of our missions we do every year," Godshalk said. "We collect homemade cookies and handmade Valentine's cards, and send them to troops overseas."
Godshalk said soldiers usually get the cookies and cards around February.
She said those that would like to bake and donate cookies can bring them by during the drive for a contactless drop-off. Godshalk said homemade cookies should be vacuum sealed or placed in a Ziplock freezer bag with a piece of white bread inside.
Cookies should be packaged in groups of 6 or 12.
Godshalk said they will also accept store-bought and prepackaged cookies. She said those that want to participate, but don't want to bake, can donate Valentine's cards, sweetheart candies or other Valentine's themed items.
If you have the address of someone deployed, you can email it to BomberGirlsLRCSenoia@gmail.com before the cookie drive.
Godshalk said donations for postage can be made via PayPal to BomberGirlsLRCSenoia@gmail.com or mailed to Bomber Girls LRC, Senoia Chapter P.O. Box 313, Senoia, GA 30276.
Godshalk said they encourage everyone to practice COVID-19 safety protocol, such as wearing masks and social distancing at the cookie drive.
"Being an Army vet, it's very important for our soldiers overseas, especially with our world right now," Godshalk said. "We want them to know we care."
For questions and more information, email BomberGirlsLRCSenoia@gmail.com .